Dave Grohl: Foo Fighters frontman backs teen metal band over noise row
Dave Grohl an open letter to Cornwall Council asking them to "reconsider the restrictions"
Samuel Osborne
Wednesday 23 March 2016 22:20 Comments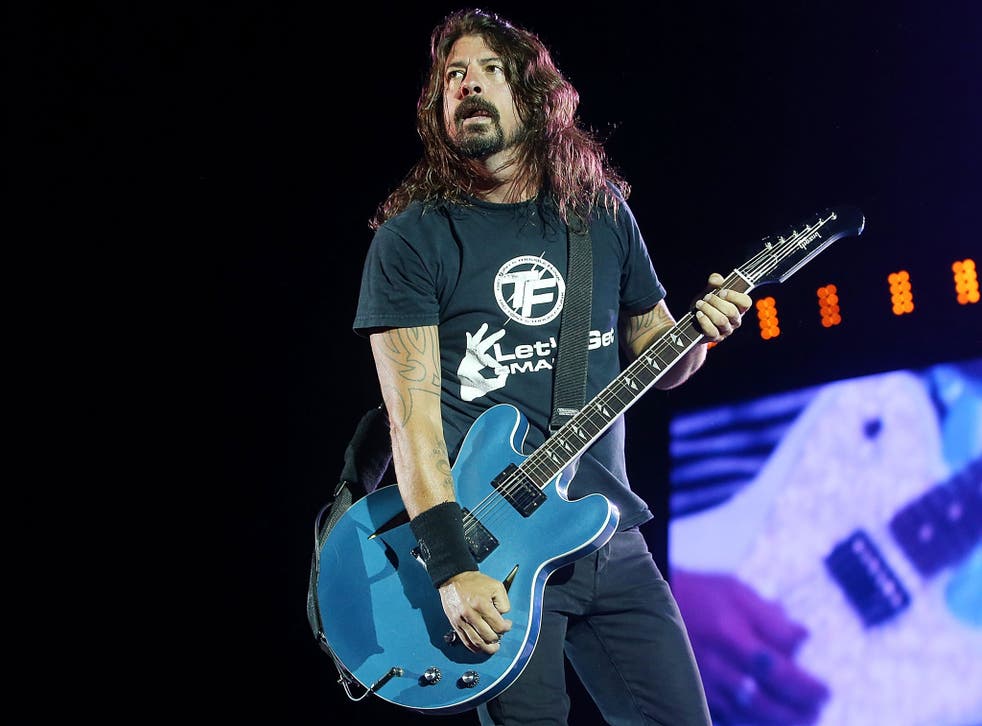 Foo Fighters frontman Dave Grohl has backed a teenage heavy metal band from Cornwall who were told by their local council to keep the noise down.
The Black Leaves of Envy were told they would be limited to playing at 30-40 decibels after noise complains from neighbours.
Mr Grohl wrote an open letter to Cornwall Council asking them to "reconsider the restrictions".
"For the sake of your local band Black Leaves of Envy, and for the generations of young musicians they may eventually inspire, I ask that you reconsider the restrictions put on the volume of their private rehearsal space," he wrote.
"I believe that in doing so, you will be sending a message that Cornwall is not only a home to music and the arts, but encourages children to follow their dreams in a world where anything is possible."
The former Nirvana drummer also wrote a separate letter to the band, advising them on how to soundproof their garage.
In 2013, he said: "Musicians should go to a yard sale and buy and old... drum set and get in their garage and just suck. And get their friends to come in and they'll suck, too.
"And then they'll...start playing and they'll have the best time they've ever had in their lives and then all of a sudden they'll become Nirvana.
"Because that's exactly what happened with Nirvana."
A spokesperson for Cornwall Council told the Plymouth Herald: "We are always willing to offer advice regarding noise control.
"The law regarding statutory nuisance is based on what is reasonable but it may be that certain activities are not appropriate for the area in which they occur, or that restrictions or compromises can be agreed.
"We will continue to work with all parties involved in order to try to informally resolve any issues."
Register for free to continue reading
Registration is a free and easy way to support our truly independent journalism
By registering, you will also enjoy limited access to Premium articles, exclusive newsletters, commenting, and virtual events with our leading journalists
Already have an account? sign in
Join our new commenting forum
Join thought-provoking conversations, follow other Independent readers and see their replies