David Beckham defended by Unicef following email leaks
Charity praises Beckham following allegations over footballer's knighthood ambitions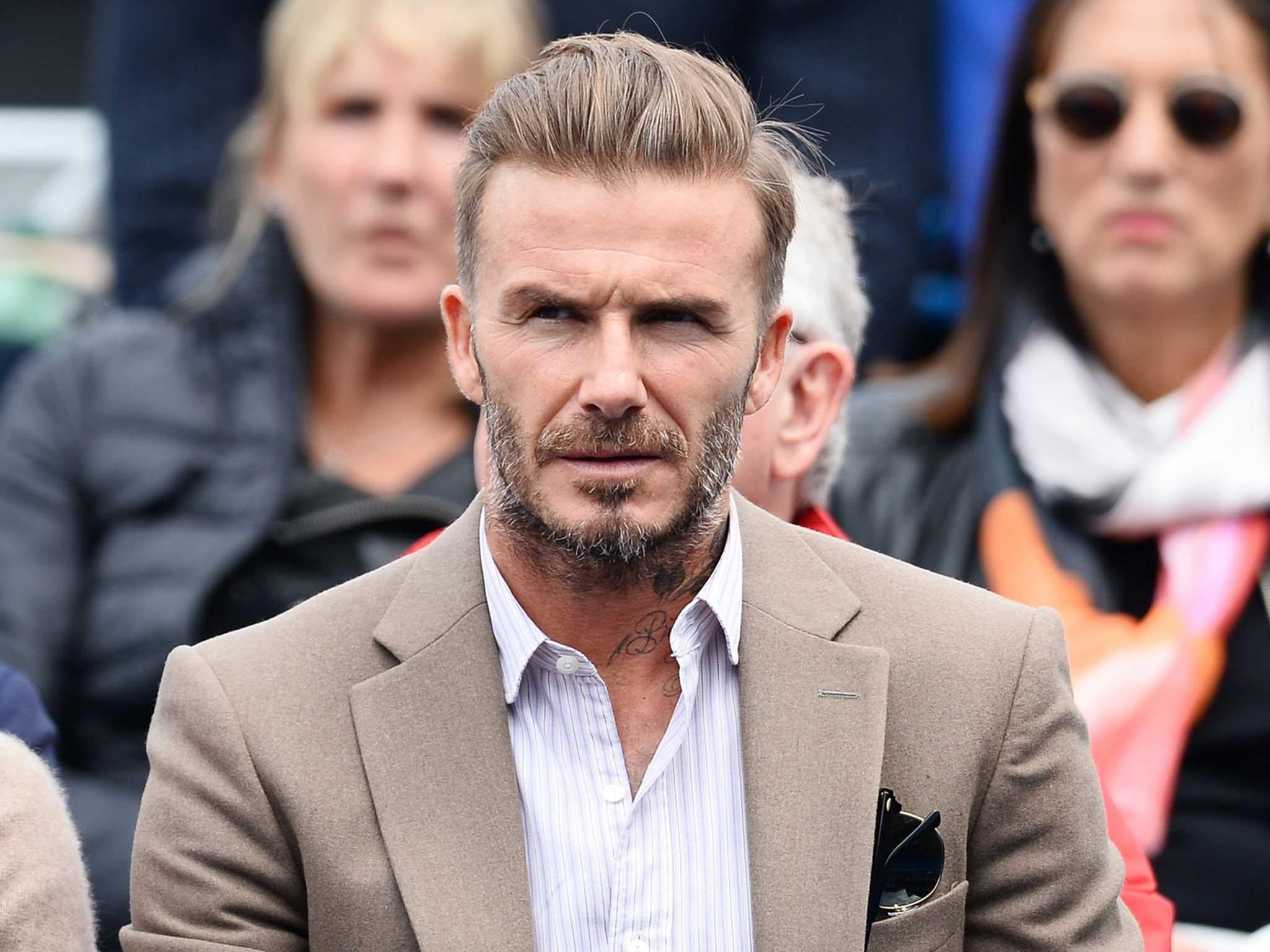 David Beckham's representatives say hacked emails discussing his charity work and prospective honours paint a "deliberately inaccurate picture" of his views.
Messages released by a group calling itself Football Leaks and published by French website Mediapart claim to show the star footballer was using humanitarian work in attempts to gain a knighthood.
A spokesman for Beckham said: "This story is based on outdated material taken out of context from hacked and doctored private emails, from a third-party server, and gives a deliberately inaccurate picture.
"David Beckham and Unicef have had a powerful partnership in support of children for over 15 years ... David and Unicef are rightly proud of what they have and will continue to achieve together and are happy to let the facts speak for themselves."
Representatives said the David Beckham 7 Fund has raised millions of pounds for vulnerable children, adding that Beckham has "given significant time and energy" and personal financial donations to the initiative, following previous charity work including donating his earnings from Paris Saint-Germain.
But his philanthropic image has been shaken by allegations the former Manchester United superstar branded the honours committee "unappreciative c***s", and dismissed lower ranking awards, saying: "Unless it's a knighthood, f*** off".
Unicef said it was "extremely proud" of its work with Beckham, praising his efforts in raising awareness and funds for its causes and personally donating "significant" sums.
Beckham was made a Unicef Goodwill Ambassador in 2005 and has appeared in several high-profile campaigns for the charity, visiting Swaziland in June last year during a devastating drought.
His fund has undertaken projects in Burkina Faso, Swaziland, Papua New Guinea and Cambodia to tackle issues including poor water and sanitation, malnutrition and HIV infection in mothers and children.
Unicef said: "As well as generously giving his time, energy and support to help raise awareness and funds for Unicef's work for children, David has given significant funds personally."
David Beckham's Unicef charity match
Show all 16
"We are extremely proud of the 7 Fund and all it has achieved for children.
"Since it launched in February 2015 it has raised millions of pounds for Unicef programmes and reached millions of people around the world with crucial messages about our work for very vulnerable children."
Several British and European news outlets reported they have seen emails sent by Mr Beckham and his staff concerning his charity work.
They alleged star initially refused to use his own money to fund the charity and demanded Unicef pay to fly him business class, despite his sponsors funding a private jet.
The multi-millionaire was apparently left furious when officials failed to knight him and admitted in emails that his charitable efforts were part of a conscious campaign to become Sir David.
Unicef said it worked closely with high profile personalities "in good faith" to raise money and advocate improving the lives of children in danger around the world.
Its ambassadors, who include Serena Williams, Orlando Bloom and Cate Blanchett, "support Unicef in a voluntary capacity, receiving no fee for their time and commitment," the charity said.