David Beckham hits back at Daily Mail for questioning his decision to let four-year-old daughter Harper use a dummy
Beckham told the Mail: 'You have no right to criticise me as a parent'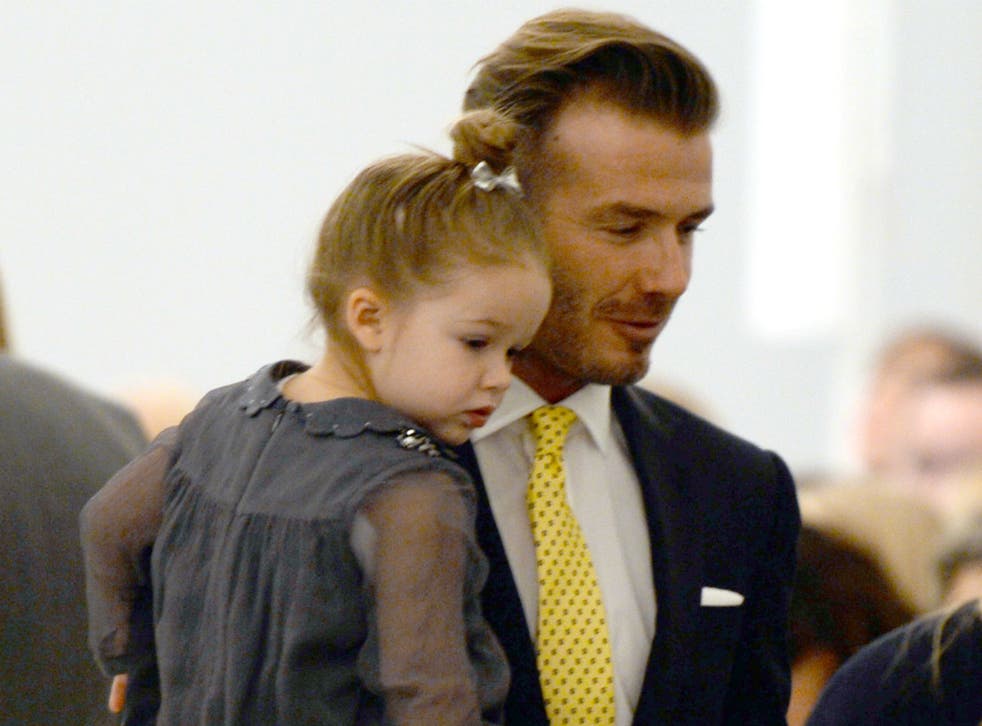 David Beckham has told The Daily Mail it has "no right" to criticise his parenting skills after it published a disapproving piece questioning his "controversial" decision to allow his four year old daughter to use a dummy.
An article published on Monday claimed Harper is "well beyond the age" that health experts would recommend the use of a pacifier and warned the Beckhams could be putting their child at risk of developing problems with her teeth and even slurred speech.
"Dummies are usually used to soothe and settle restless children and are only recommended for small babies," it continued.
"Some parents use them to stop a child from crying or simply because the habit has become too hard to break."
The piece even included a comment from a "parenting expert" and a former midwife, who expressed her disapproval at Harper's continued use of a dummy, suggesting it could be down to "last child syndrome".
Beckham issued a rare response to the article on Monday evening with an Instagram screen shot accompanied by the caption: "Why do people feel they have the right to criticise a parent about their own children without having any facts?"
"Everybody who has children knows that when they aren't feeling well or have a fever you do what comforts them best and most of the time it's a pacifier," he wrote. "So those who criticise think twice about what you say about other people's children because actually you have no right to criticise me as a parent.
His reply was met with a sea of comments praising him as a brilliant father and for taking a stand, with one user writing: "Amen. Having a father invested in his daughter is more important than anything."
Another user was more direct, advising Beckham to "tell them all to get stuffed".
Register for free to continue reading
Registration is a free and easy way to support our truly independent journalism
By registering, you will also enjoy limited access to Premium articles, exclusive newsletters, commenting, and virtual events with our leading journalists
Already have an account? sign in
Register for free to continue reading
Registration is a free and easy way to support our truly independent journalism
By registering, you will also enjoy limited access to Premium articles, exclusive newsletters, commenting, and virtual events with our leading journalists
Already have an account? sign in
Join our new commenting forum
Join thought-provoking conversations, follow other Independent readers and see their replies