David Beckham on Scottish Independence: Sportsman urges nationals to vote 'No' and save the Union that is the 'envy of the world'
He went on to admit that it is not his place to tell Scots how to vote, but warned the "huge effect" the results of the referendum could have
Jenn Selby
Monday 15 September 2014 16:54 Comments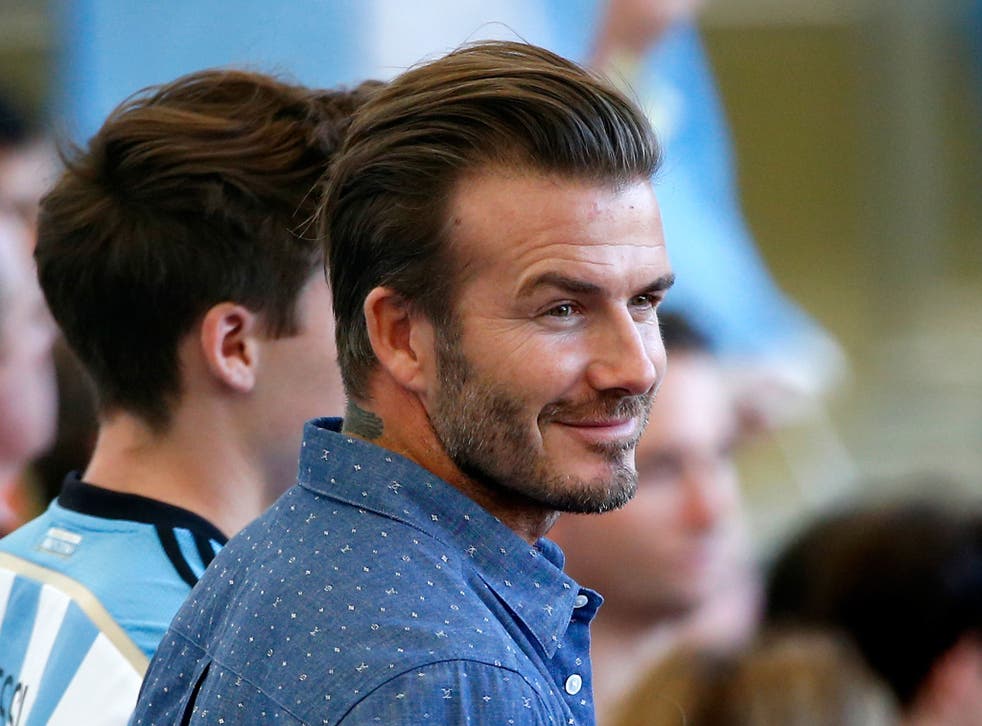 In a last ditch attempt to preserve the United Kingdom, Olympic ambassador David Beckham has weighed in on the Scottish Independence debate.
The former England football Captain urged Scots to vote 'No' and to save the Union on 18 September.
"The achievement that gave me the most pride was to captain and play for my country," he wrote in an open letter, recalling the now famous Euro 2000 qualifier that saw Scotland beat England 1-0 at Wembley.
Ultimately, they lost due to the 2-0 deficit from the first leg match at Hampden.
"I saw that same pride and passion in every Scottish player and fan whenever we played each other, it was a common bond that I have always related to and admired," he continued.
"Representing the United Kingdom with our Olympic bid I felt that same pride and passion. We worked together to bring the greatest sporting event of them all to our nation and I was thrilled to watch us competing together against the world.
Scottish Independence: For and against

Show all 24
"I took as much satisfaction in seeing Sir Chris Hoy or Andy Murray win gold as I did watching Jess Ennis and Mo Farah do the same in the Olympic Stadium."
He went on to admit that it is not his place to tell Scots how to vote, but warned the "huge effect" the results of the referendum could have on "each and every one of us in the United Kingdom".
He added: "We want to let you know how very much we value our relationship and friendship.
"Of course regardless of your decision that will never change, however, my sincere hope is that you will vote to renew our historic bond which has been such a success over the centuries and the envy of the entire world.
"What unites us is much greater than what divides us. Let's stay together."
He was joined by two more Olympic legends, Sir Steve Redgrave and Baroness Grey-Thompson, who released the following joint statement to the Scottish Daily Mail: "It is clear, in competing side by side, that we are so much greater than the sum of our parts."
Their words follow that of the Queen, who apparently told a member of the public that she hoped "people will think very carefully about the future" when they headed to the polls later this week.
Piers Morgan, on the other hand, offered an incredibly tempting deal to voters in Scotland – mark 'No' and he'll move back to the United States indefinitely.
Register for free to continue reading
Registration is a free and easy way to support our truly independent journalism
By registering, you will also enjoy limited access to Premium articles, exclusive newsletters, commenting, and virtual events with our leading journalists
Already have an account? sign in
Join our new commenting forum
Join thought-provoking conversations, follow other Independent readers and see their replies