David Bowie on the iconic lightning bolt from his Aladdin Sane cover
The iconic singer explained the concept behind the make-up in 1987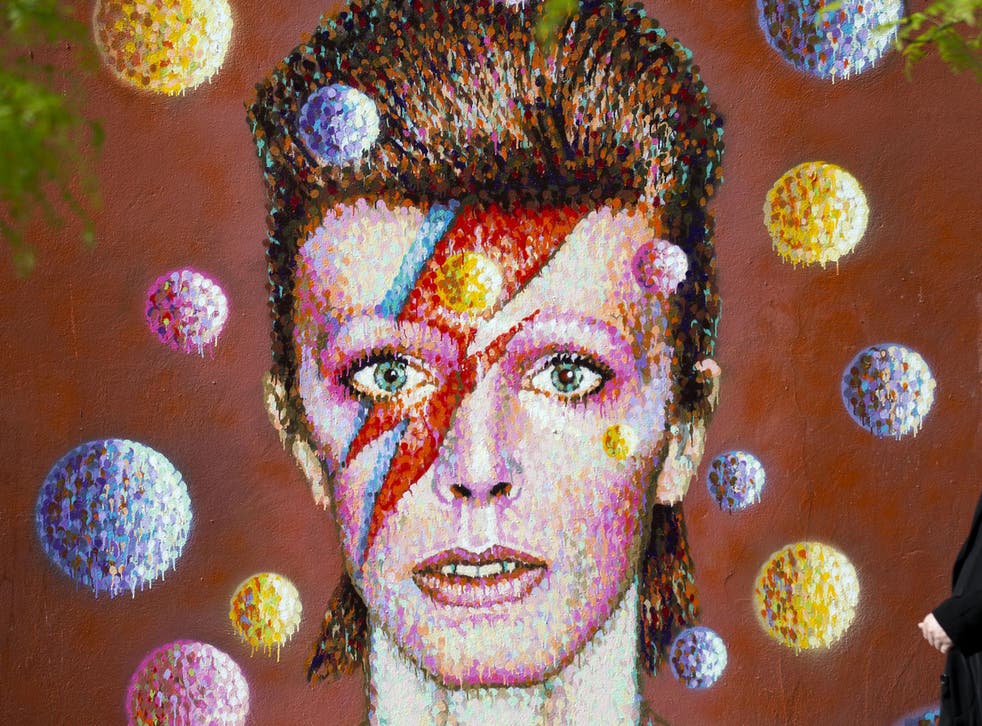 David Bowie moved through various alter egos throughout the release of his albums, an alien eternally reinventing himself as someone with a new sound and appearance to match.
One of these personas appears on the cover of the iconic Aladdin Sane album with a lightning bolt across his face. The image is perhaps one of the most striking and enduring, evidenced by the fans now rushing to change their Facebook profile pictures to overlay a bolt of lightning across their own face in his honour.
The arrival of his alter ego in 1973 marked the end of an era for Ziggy Stardust, the persona that propelled him to stardom. Bowie told Rolling Stone he devised the idea of a lightning bolt painted over his face, while the tear drop was imagined by the photographer Brian Duffy.
"Lightning bolt," he told the magazine when asked what it was. "An electric kind of thing. Instead of, like, the flame of a lamp, I thought he would probably be cracked by lightning. Sort of an obvious-type thing, as he was sort of an electric boy. But the teardrop was Brian Duffy's, an English artist-photographer. He put that on afterward, just popped it in there. I thought it was rather sweet."
David Bowie: A life in albums

Show all 27
In the same interview, the iconic singer described how he withstood homophobic abuse after revealing his gender-bending Ziggy Stardust alter-ego before it was eventually embraced by his fans.
"There was quite a bit of antagonism," he said. "Nothing like, say, the Pistols got when they started. But the first couple of months were not easy. The people did find it very hard, until we had a musical breakthrough.
"The actual look and everything, I mean, it was "Aw, a bunch of poofters," you know? Which was kind of fun. I mean, we played it up – well, I did, anyway – played that up a lot. Because it was the most rebellious thing that was happening at the time."
Register for free to continue reading
Registration is a free and easy way to support our truly independent journalism
By registering, you will also enjoy limited access to Premium articles, exclusive newsletters, commenting, and virtual events with our leading journalists
Already have an account? sign in
Register for free to continue reading
Registration is a free and easy way to support our truly independent journalism
By registering, you will also enjoy limited access to Premium articles, exclusive newsletters, commenting, and virtual events with our leading journalists
Already have an account? sign in
Join our new commenting forum
Join thought-provoking conversations, follow other Independent readers and see their replies