David Bowie once challenged MTV over its refusal to play black music
'Don't you think it's a frightening predicament to be in?' Bowie asked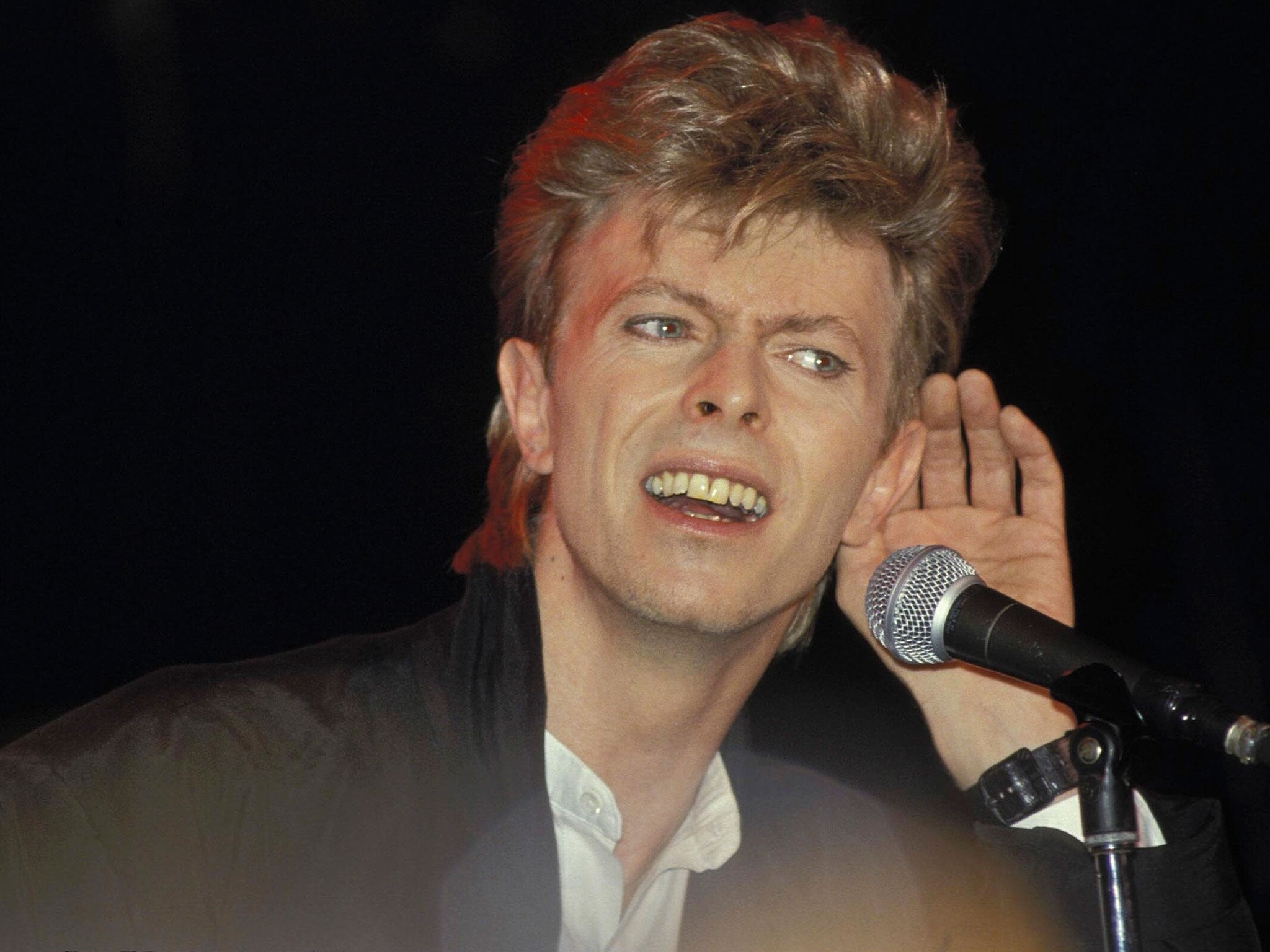 Among the tributes being shared online to David Bowie, many are praising the late glam rock singer for challenging MTV for refusing to play music by black people in 1982.
An excerpt of the interview has been shared by thousands on Twitter.
In the middle of an on air interview, he suddenly asked: "Why are there practically no Black artists on the network?"
Interviewer Mark Goodman replied: "We seem to be doing music that fits into what we want to play on MTV. The company is thinking in terms of narrowcasting."
The answer wasn't good enough for Bowie, who pressed on: "There seem to be a lot of black artists making very good videos that I'm surprised aren't being used on MTV.
Bowie talking about Bowie
Mr Goodman then had to defend MTV's broadcasting format: "We have to try and do what we think not only New York and Los Angeles will appreciate, but also Ploughkeepsie or the Midwest.
"Pick some town in the Midwest which would be scared to death by... a string of other black faces, or black music.
"We have to play music we think an entire country is going to like, and certainly we're a rock and roll station."
David Bowie: Life in pictures
Show all 30
Still unimpressed, Bowie asked: "Don't you think it's a frightening predicament to be in?"
Mr Goodman said: "Yeah, but no less so here than in radio."
Bowie then pounced on his reply: "Don't say, 'Well, it's not me, it's them.' Is it not possible it should be a conviction of the station and of the radio stations to be fair... to make the media more integrated?"
The singer died on Sunday after an 18-month battle with cancer.
Three days earlier, he had celebrated his 69th birthday and the release of his 25th album '★' (Blackstar), which is described as "the most extreme album of his entire career".
Join our commenting forum
Join thought-provoking conversations, follow other Independent readers and see their replies