David Bowie's friend George Underwood reveals how he caused damage to singer's eyes
Bowie's distinctive 'alien eye' was the result of a row over a girl
Jess Staufenberg
Tuesday 12 January 2016 13:30 Comments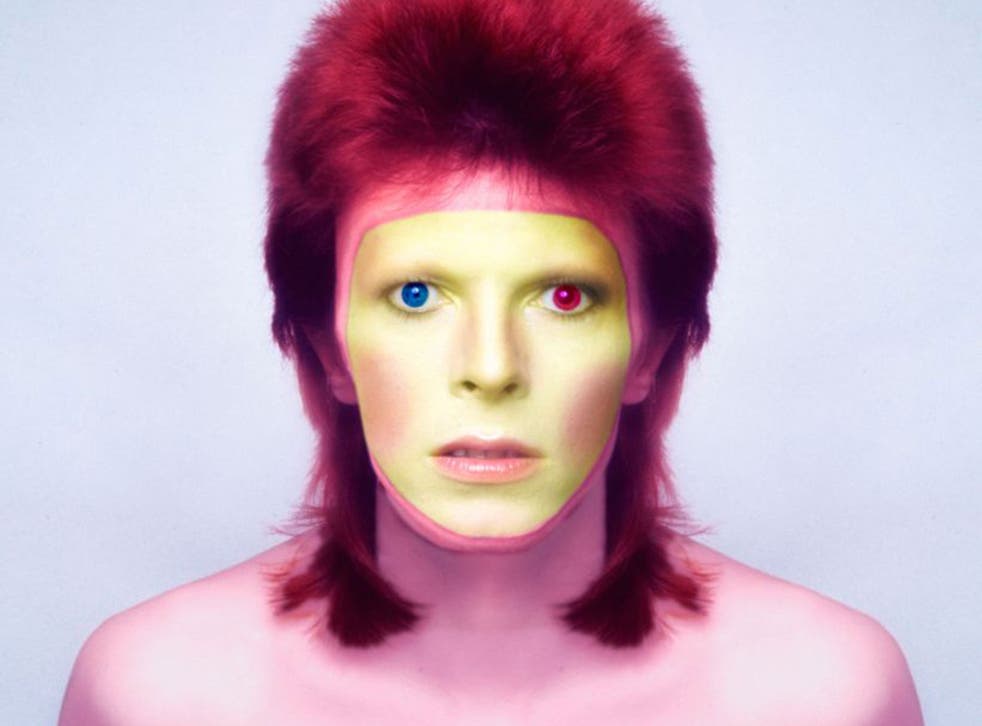 The man who punched David Bowie in the face has revealed he is responsible for the singer's distinctive "alien eye".
George Underwood, one of Bowie's oldest friends and the artist behind his most famous album covers, said he was thanked by the rock star in later years for causing him to have a permanently dilated pupil.
As 15-year-old boys, who had known each other since joining cub scouts in Kent, the pair came to blows over a girl in a disagreement which had a long-lasting legacy for one of them.
"I was so aggrieved I walked over to him, basically, turned him around and went 'whack' without even thinking," Mr Underwood told ITV news.
David Bowie: A life in albums

Show all 27
The would-be star was left with Aniscoria, a condition whereby one pupil is permanently dilated - and a look which Bowie reportedly later thanked his friend for.
Whether Ziggy Stardust, Alladin Zane, Thin White Duke, The Man Who Fell to Earth - or a paler Bowie seen only rarely in public in the last year - his "alien eye" marked him out.
The dispute did not appear to effect their friendship, with Mr Underwood and Bowie instead making a record together as The King Bees and the artist later designing the album covers for Hunky Dory and The Rise and Fall of Ziggy Stardust and the Spiders from Mars.
Bowie also sent his friend a hamper every year for his birthday, said Mr Underwood.
"He always sent me a hamper for my birthday," he told Uckfield News.
"I am in shock. I didn't believe it at first. I thought it was some kind of joke but it is for real," he said.
"My best friend has died."
Register for free to continue reading
Registration is a free and easy way to support our truly independent journalism
By registering, you will also enjoy limited access to Premium articles, exclusive newsletters, commenting, and virtual events with our leading journalists
Already have an account? sign in
Join our new commenting forum
Join thought-provoking conversations, follow other Independent readers and see their replies