David Bradley: Eulogy for Nigger author wins Notting Hill Editions Essay Prize
The Independent has taken the decision to publish the title of the essay uncensored in line with the author's stated intention
Emily Dugan
Social Affairs Editor
Thursday 08 October 2015 21:38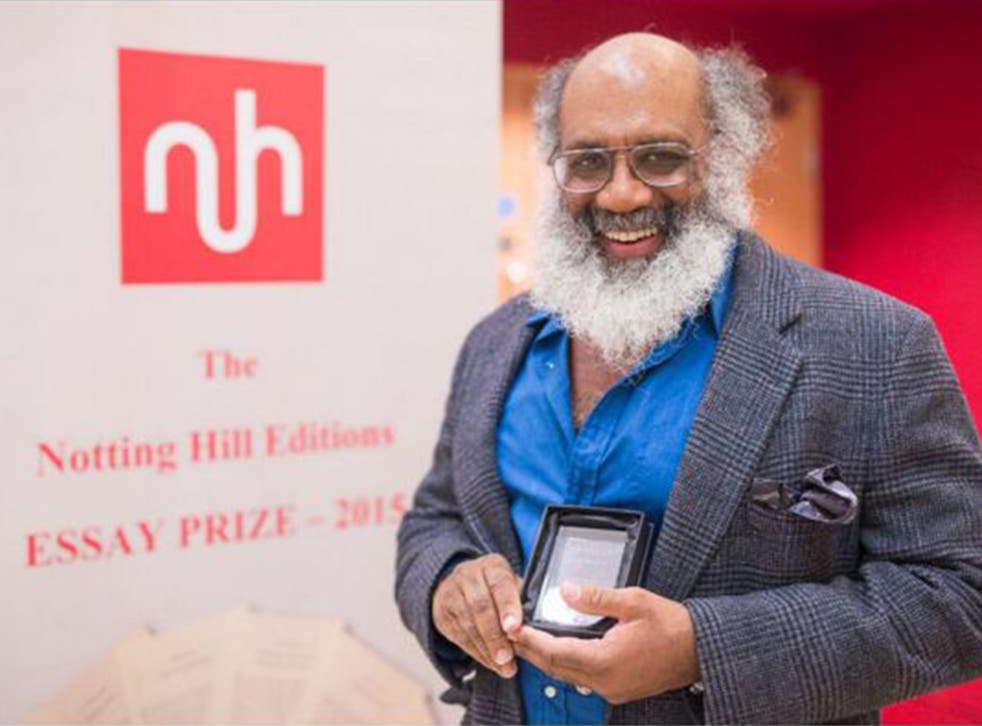 A black American writer frustrated with his country's refusal to tackle substantial issues of racism has won a British prize for his essay addressing the US's burial of the word "niggerr".
David Bradley's essay, "Eulogy for Nigger," which is being published in the Independent, won the £20,000 Notting Hill Editions Essay Prize this week. It was described by the panel of judges as an impassioned defence of the word "as a history and as a concept".
Speaking about his motivation for writing about the increasingly censored word, he said: "It's a funny thing to bury a word. One of the things that really ticks me off is the way we make war on symbols rather than dealing with the underlying issues.
"One of the reasons we have the problems which we've always had is this focus on symbols. It's part of a whole way of quickly seeming to do something about problems without actually facing them."
He added: "I'm 65 years old and it is increasingly depressing to me because... I [used to be] convinced that before I was dead the whole racist thing in America would be over. Now racism is more than it ever was.
"Things have changed but in terms of the underlying assumptions about people it's worse. Cops are shooting people left, right and centre and we're talking about whether race is a factor. Race is always a factor."
The Notting Hill Editions Essay prize was created in 2013 for writers of any nationality writing essays in English on any subject. Adam Mars-Jones, the chair of the judges this year, described the essay as "a thoroughly disconcerting reading experience, richly mischievous, subtle in its anger".
Mr Bradley said he understood that some people hated the "N word" but that he thought efforts to expunge it were a distraction from – and even contributed to the hiding of – far more serious racism.
"It's a sensitive issue for a lot of people because it's a symbol and it brings up all sorts of stuff for them. I understand that and I don't mean to be insensitive but we need to get over it and talk about the real issues," he said.
"The institutional process has not changed. We've changed the way we go about things but you just need to look at the statistics about how many black children, rather than being disciplined within school, are sent to the police... People want to declare victory because Barack Obama is president but we're not ready yet."
Born in Bedford, Pennsylvania, Bradley's 1981 novel, The Chaneysville Incident, won the PEN/Faulkner Award in 1982. It tells the story of a black historian who investigates how his father died and the death of a group of slaves.
Bradley argues that making the word "nigger" so socially unacceptable has even contributed to the burial of unpleasant parts of America's history – and hard truths about its present.
"A lot of this has to do with white people can't say it," he said. "It's part of an effort to sanitise history.
"History as taught in US public schools is focused heavily on the frontier and immigration so the whole concept of slaves and the existence of black people is not part of what's taught."