David Cameron: The surprising description of him that he 'hated'
Enough to call and complain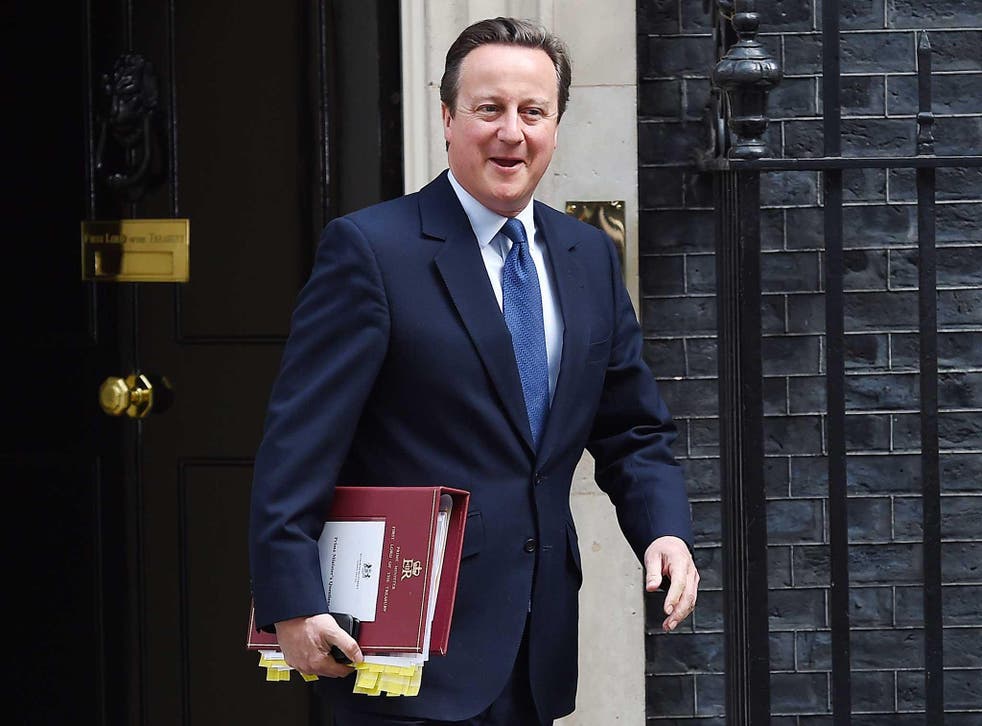 David Cameron has been called many names during his premiership.
His divisive policies, almost six years of austerity and headlines no one but Charlie Brooker could have prophesied have seen the Prime Minister referred to in a variety of ways, and not all of them flattering.
But there is one term that apparently riled him more than others.
Francis Elliot, Political Editor at The Times, became acquainted with the PM after he assumed office and went on to write a biography of his life with James Hanning, former Deputy Editor of The Independent on Sunday, Cameron: Practically a Conservative, published in 2007.
The book included a number of details about Mr Cameron he would no doubt rather did not go into print. But one Mr Elliot claims he took particular issue with was a description of him as someone who could win a medal in "chillaxing" because of his reportedly laid-back approach to weekends and his "post-lunch naps".
David Cameron's premiership - in pictures

Show all 15
He recalls how Mr Cameron took such umbrage at the term that he called his editor to complain.
Mr Elliot writes: "In later editions of the book we quoted a close friend who said he would win a gold medal in 'chillaxing' for his relaxed weekends of tennis, wine and post-lunch naps at Chequers. He hated that. Enough to let my boss at the time know just how much he hated that."
David Cameron's 5 worst moments at PMQs
Mr Cameron's reign has come to a close as his successor prepared to assume office. As per tradition, he spent his last day in office trading jibes with his opponents in a lively Prime Minister's Questions.
He concluded the session with a surreal sign off that promises to turn him into the ultimate meme: a picture of himself with Larry the cat, to fend off suggestions he was not overly enamoured with Downing Street's principal mouse catcher.
Read more about Mr Cameron's final hours at the helm of British politics here.
Register for free to continue reading
Registration is a free and easy way to support our truly independent journalism
By registering, you will also enjoy limited access to Premium articles, exclusive newsletters, commenting, and virtual events with our leading journalists
Already have an account? sign in
Register for free to continue reading
Registration is a free and easy way to support our truly independent journalism
By registering, you will also enjoy limited access to Premium articles, exclusive newsletters, commenting, and virtual events with our leading journalists
Already have an account? sign in
Join our new commenting forum
Join thought-provoking conversations, follow other Independent readers and see their replies