David Cameron thinks William Hague is the 'greatest living Yorkshireman'. Here are five people that appear to have slipped his mind
The Prime Minister's impression of the First Secretary of the State during his Conservative Party conference speech was utterly terrifying
Jenn Selby
Wednesday 01 October 2014 14:29 Comments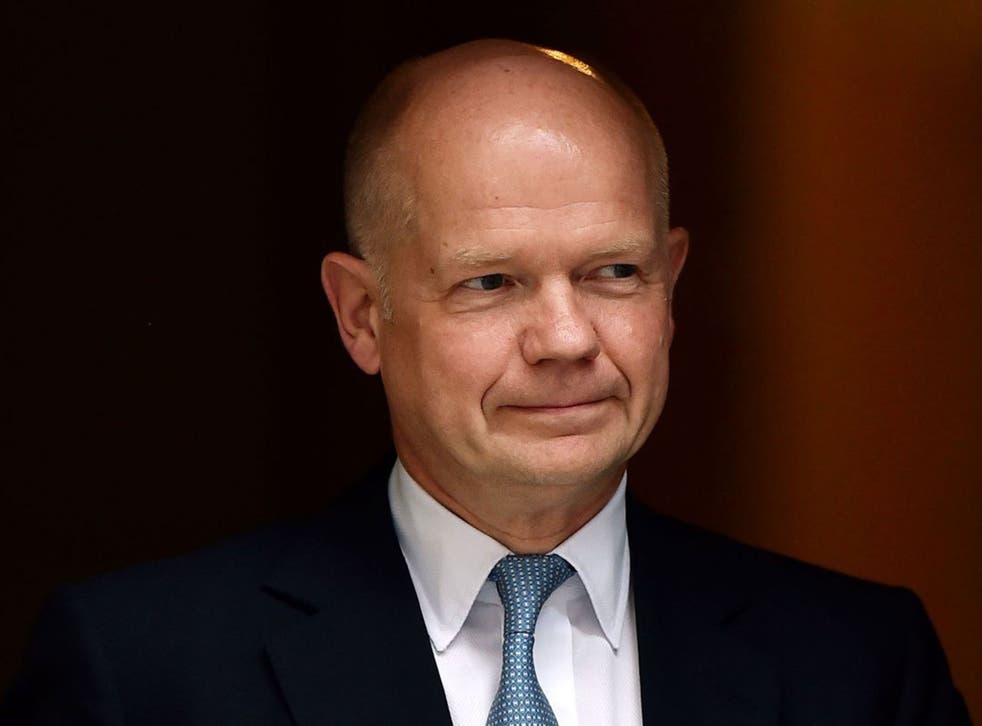 The nation cringed in unison as David Cameron paid tribute to William Hague in an utterly terrifying fashion during his speech at the Conservative Party Conference earlier.
Not only did the Prime Minister quote the First Secretary of the State's teenage address to the conference aged just 16 by employing the phrase "some of you won't be here in 30 years time", but he did so my mimicking his Yorkshire accent.
"All right, I won't give up the day job," he said, no doubt to sighs of mixed relief and disappointment.
"Now, when he was a teenager he didn't only address the Tory Party conference, he read Hansard in bed and he had a record collection that apparently consisted of one album by Dire Straits and dozens of speeches by Winston Churchill. His dad said: 'He was just a normal happy boy.'
1) Sir Patrick Stewart
A legend on screen, on the stage, in real life and on the internet. He's also a life-long member of the Labour Party. Which might have put the PM off a tad.
2) Alan Bennett
You know, only one of the country's most influential living playwrights. Knows a thing or two about writing a script.
3) David Hockney
There are few more influential British artists of the 20th century than this lad.
4) Geoffrey Boycott OBE
The former Yorkshire and England cricketer and one of the country's most successful ever opening batsman. First person whose name comes up when you type 'greatest living Yorkshireman' into Google, too. Well. He was before all this Hague nonsense.
5) Jarvis Cocker
Erm, HELLO CAMERON? A Sheffield-born indie demi-God who publicly blasted Gordon Brown, then declared there was "no credible alternative" for the UK other than a Conservative government? You missed a powerful PR trick there, son.
Register for free to continue reading
Registration is a free and easy way to support our truly independent journalism
By registering, you will also enjoy limited access to Premium articles, exclusive newsletters, commenting, and virtual events with our leading journalists
Already have an account? sign in
Join our new commenting forum
Join thought-provoking conversations, follow other Independent readers and see their replies