Donald Trump voters are also my voters, says former KKK leader David Duke
The former KKK leader is running for a seat in the US senate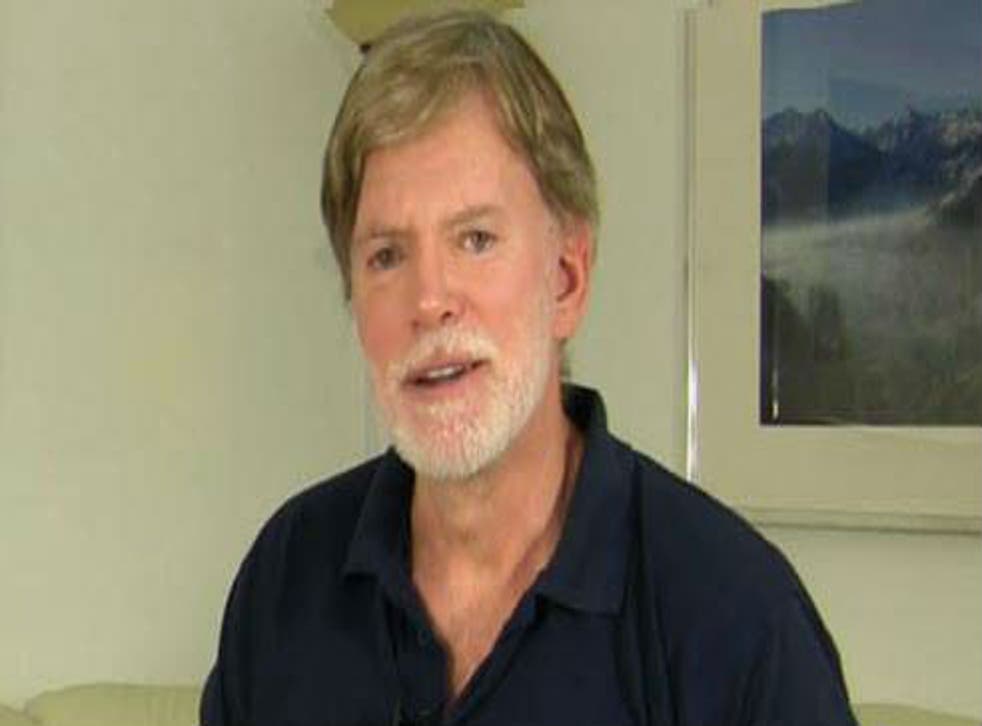 A former senior leader of the KKK now running for the US senate has claimed that his supporters are the same people who will vote for Donald Trump.
David Duke, a white supremacist and former grand wizard, said that if he was elected to the senate, "no one will be more supportive" of the Republican candidate's agenda.
"I think that those Republicans, or those so-called conservatives, they are betraying the principles of the Republican Party and certainly conservatism," Mr Duke told National Public Radio.
"Donald Trump is not a racist. And the truth is in this country if you simply defend the heritage of European American people then you're automatically a racist."
Mr Duke, who previously served one term in the Louisiana State Representative, is running to replace retiring Republican US senator David Vitter, one of twenty-two candidates in the field.
In his interview, Mr Duke said that there was a "massive racist, racial discrimination against European-Americans" and a "very vicious anti-white narrative" in the media.
The interviewer intervened to ask whether Mr Duke was referring to Jews.
"Well they're from the Middle East, that's not European," he replied. "That's not European, is it? That's Middle Eastern. And they have a particular orientation for their positions and their programmes."
Trump Quickly Rebukes David Duke
Earlier this year, Mr Trump sparked controversy when he failed to condemn Mr Duke and his views, after he declared his support for the New York tycoon. Mr Duke had told listeners to his radio show that voting against Mr Trump would be "treason to your heritage".
Mr Duke later told The Independent that he would like to serve as Mr Trump's secretary of state if he becomes president.
"I'm not saying I endorse everything about Trump, in fact I haven't formally endorsed him," he said. "But I do support his candidacy, and I support voting for him as a strategic action. I hope he does everything we hope he will do."
Mr Trump appears to have had learned from the experience. Mr Trump rebuked Mr Duke's Senate run, noting that he was criticised for not doing it fast enough when he received the initial endorsement in February.
Donald Trump's most controversial quotes

Show all 14
When asked last month if he would support a Democrat over Duke, Trump said: "I guess, depending on the who the Democrat is - but the answer would be yes."
When he was asked what he believed Mr Trump thought of him, he said: "Donald Trump has to run his own campaign. I have to run my own campaign."
He added: "I don't know if he's with me or not but I would hope that he and others would realise that the same lies they make about him is what they say about me. I've always said that I'm for equal rights for all people, but I also believe that European-Americans shouldn't be facing discrimination either."
He said he was confident that Mr Trump's backers in Louisiana would also support his Senate run.
"We've already polled inside the Trump voters, and we know that we're going to carry 75 to 80 per cent of those who are going to vote for Trump," he said.
He was asked: "You think Trump voters are your voters?"
"Well, of course they are," said Mr Duke. "Because I represent the ideas of preserving this country and the heritage of this country, and I think Trump represents that as well."
Join our new commenting forum
Join thought-provoking conversations, follow other Independent readers and see their replies