David Letterman criticises James Corden over Late Late Show delay: 'Where's the tubby kid who's taking over?'
The veteran talk-show host said 'something had gone wrong'
Helen Nianias
Thursday 29 January 2015 12:15 Comments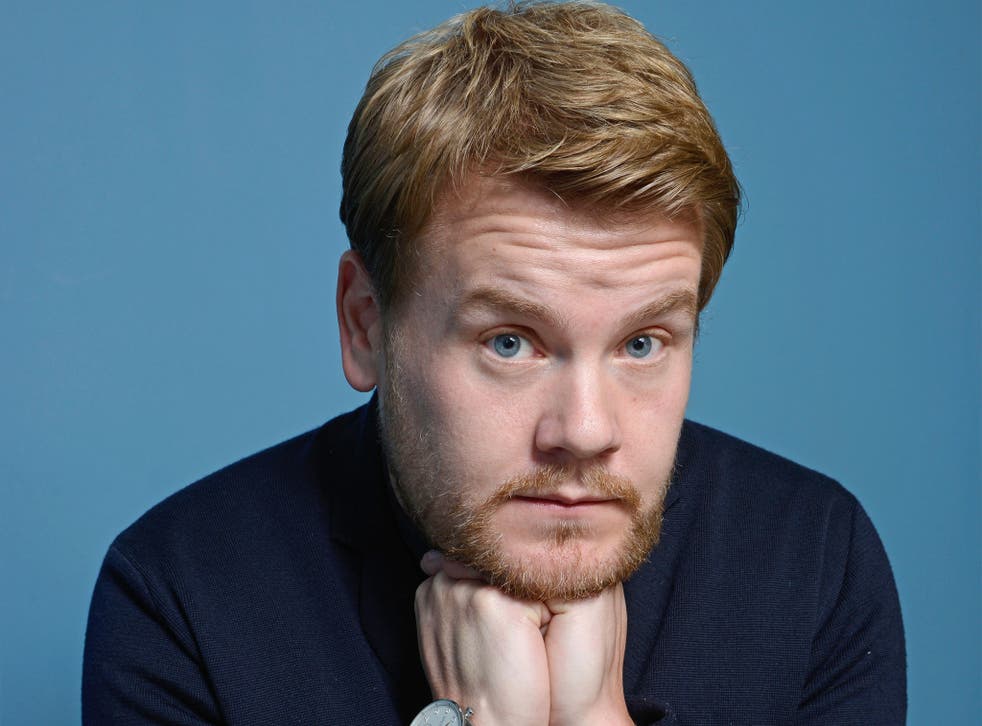 James Corden felt David Letterman's ire as his commitment to his new US talk-show gig on The Late Late Show was questioned.
Letterman, who is retiring from hosting Late Night with David Letterman, criticised Corden's weight and professionalism during an interview.
Talking on The Late Late Show with guest presenter Regis Philbin, Letterman said: "Did they give you this show? I thought it was that chubby guy that got the show, from Great Britain, from England."
Corden was announced as the show's host in September 2014, but is now due to take the position in late March after network CBS pushed the starting date back.
Letterman said: "Well, let me ask you a question. When they said to you: 'Regis, come to New York and do a show?', did you say: 'Meh, I need four to five months to put my things in order'? No. You were here. You were here Monday, right?"
He continued: "They call you Friday, you're here Monday. Where's the tubby kid who's taking over the show?"
Corden has spoken about his struggle to lose weight candidly in the past.
Later, Letterman questioned Corden's professionalism. Talking about the Into The Woods star, he said: "How bad does he want to do a show?"
"Where is he? Why are we talking to you?", Letterman said to Philbin. "There aren't that many shows. How bad does he want it? Where is he?"
Having already made the same point several times, Letterman kept going. "I'm just saying, if I've invested my money in a guy to do a show and he says: 'I'm going to need a couple of months', I think that's a flag," he said.
Letterman continued ranting.
"I'm just saying anyone at this table who is offered a show, we're ready to go," he said.
"This guy... where is he? Is he even in this country? Don't you think that's a question that should be answered - where is the guy? I do."
"Let me tell you this, and God forbid, I don't wish ill on anyone but I think something's gone wrong or he'd be here."
Letterman has previously hosted Corden on his own show, and described him as a "nice fella" when asked by Philbin whether he was going to say all this to his face. "He's been on the show already. I've met him," he said. "He seemed like a very nice fella."
Register for free to continue reading
Registration is a free and easy way to support our truly independent journalism
By registering, you will also enjoy limited access to Premium articles, exclusive newsletters, commenting, and virtual events with our leading journalists
Already have an account? sign in
Join our new commenting forum
Join thought-provoking conversations, follow other Independent readers and see their replies