David Mellor 'regrets' angry row with 'sweaty stupid' taxi driver: 'Get a better education before you try being sarcastic with me'
The former Conservative cabinet minister listed off his achievements to convince a London taxi driver that he knew the best route
Ella Alexander
Tuesday 25 November 2014 10:36 Comments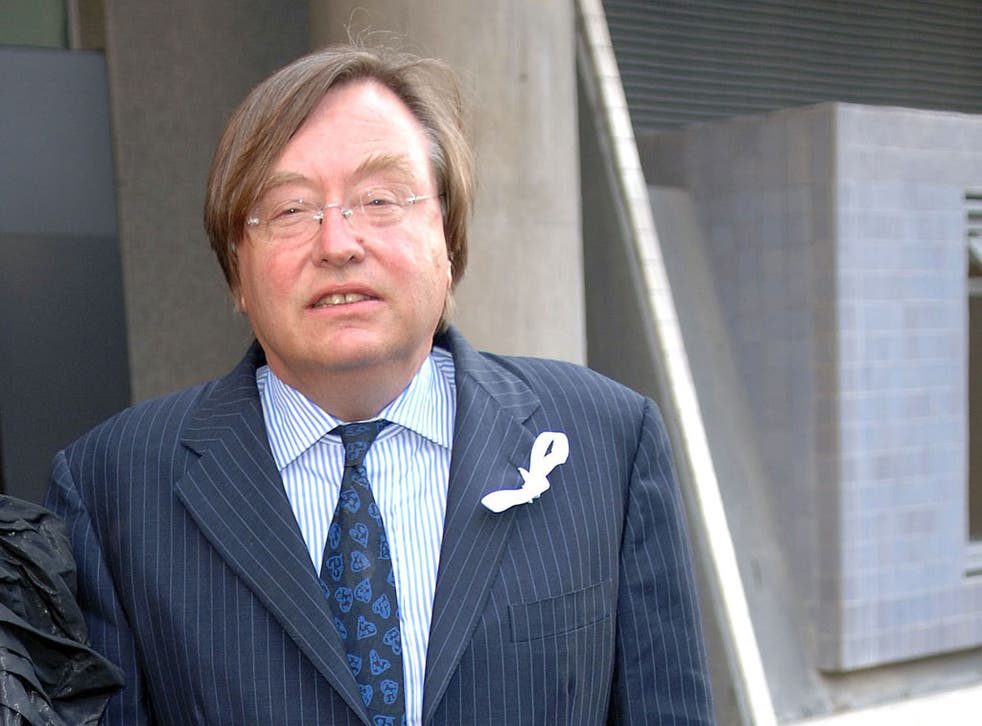 David Mellor has "regrets" a heated row he had with a London taxi driver, who he called a "sweaty, stupid little s**t".
The former Conservative cabinet minister was travelling from Marylebone High Street to St Katharine's Dock with partner Lady Penelope Cobham last Friday when he started arguing with the driver over the quickest route.
He starts listing his career highlights in a bid to persuade the taxi driver of 10 years that he has greater knowledge of London.
"I've been in the Cabinet, I'm an award-winning broadcaster, I'm a Queen's Counsel - you think that your experiences are anything compared to mine?" he asked, in a secret recording obtained by The Sun.
When the driver attempts to defend himself he is told to "shut up" and that he has "ruined" he and Lady Cobham's day.
"Don't give me a lot of shit because I don't want to hear it," he said.
"Of course you could apologise but I don't suppose a guy like you does apologise because you think you're a big s**t having driven a cab for 10 years. You don't need to worry about someone who's been in the Cabinet, who's an award-winning broadcaster, who's a Queen's Counsel. Treat me like s**t, ruin my wife's day.
"And if you think you're going to be sarky with me, get a better education before you try being sarcastic with me. So if you're not going to say you're sorry just shut the f**k up."
Later in the recording, he threatens to slam his name on LBC the following morning and tell listeners to use Uber, rather than London cabs.
Earlier in the day Lady Cobham had received an OBE at Buckingham Palace for her services to the tourism industry.
Mellor has today addressed the recording:
"This man seriously provoked me and ruined a wonderful day," he told The Mirror.
"Once I had lost my temper, which I regret, he then secretly recorded me. I will leave the public to judge his actions."
Register for free to continue reading
Registration is a free and easy way to support our truly independent journalism
By registering, you will also enjoy limited access to Premium articles, exclusive newsletters, commenting, and virtual events with our leading journalists
Already have an account? sign in
Join our new commenting forum
Join thought-provoking conversations, follow other Independent readers and see their replies