David Redfern: Celebrated photographer of jazz and rock stars who created the biggest music picture library in the world
The musician started out in the smoke-filled jazz clubs of 1960s Soho, London, in venues like Ronnie Scott's, the 100 Club and the Marquee Club
Thursday 30 October 2014 01:00 GMT
Comments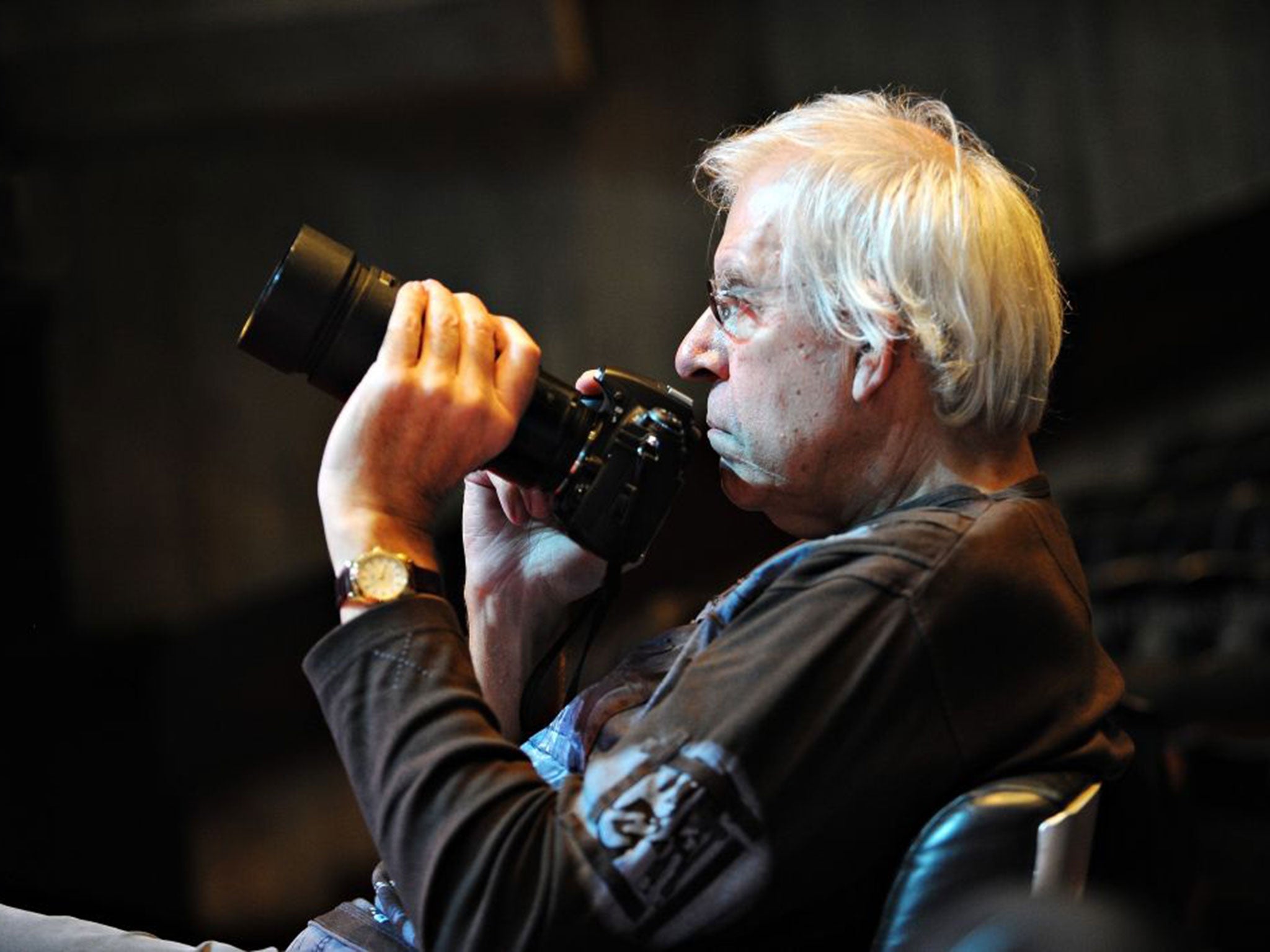 David Redfern was an internationally renowned British music photographer who, in a career spanning over five decades, captured live snapshots of some of the biggest and most illustrious stars on the planet, including Jimi Hendrix, The Rolling Stones, Led Zeppelin and The Beatles. In the highly temperamental world of musicians, he was once thrown out of a venue on Marlene Dietrich's orders, although later became Frank Sinatra's official tour photographer at the singer's request.
However, it was as a jazz photographer par excellence that Redfern became nationally and internationally known. Starting out in the smoke-filled jazz clubs of 1960s Soho, London, in venues like Ronnie Scott's, the 100 Club and the Marquee Club, Redfern captured in colour (rather than the favoured monochrome) emerging British Trad Jazz talents such as George Melly, Chris Barber and Kenny Ball – as well as visiting superstars like Miles Davis and Nina Simone. His unobtrusive approach, individual style and love of jazz made him popular with musicians.
Although Redfern never saw his career as being defined by genre, American drummer and band leader Buddy Rich described Redfern as "the greatest jazz photographer in the world", while LA-born tenor saxophonist Dexter Gordon described him as the "Cartier-Bresson of jazz".
Redfern, self-deprecating to a point, explained, "I guess I was in the right place at the right time: swinging London at the start of the Sixties. The British trad jazz phenomenon of the late Fifties was followed by the British rock and pop explosion."
Fuelled by his success, Redfern started attending the big international festivals, including the jazz events in Antibes, Newport and Montreux, as well as stadium rock concerts. Upon crossing the pond, he photographed the likes of Duke Ellington, Marvin Gaye – one of his personal favourites – Ella Fitzgerald and Louis Armstrong, as well as rising rocks stars Bob Dylan and Jimi Hendrix.
Born in the Derbyshire market town of Ashbourne in 1936, David Reginald Redfern was hooked on photography from an early age; during his National Service in Germany, he photographed soldiers wanting pictures to send home. His one and only full-time job was with Kodak, but he gave this up, along with "...all the securities of proper employment. I didn't know anything about business," he said, "but I did know how to take a picture."
By night, Redfern had been documenting the birth of British Trad Jazz, but by day he began photographing the unfolding rock and pop explosion of the 1960s on TV shows like Ready Steady Go! and Thank Your Lucky Stars. In these TV studios he took many of his best-known early shots, including of The Beatles, the Stones and Dusty Springfield.
In 1980, following a request to become Sinatra's official photographer, Redfern said, "I just took four or five pictures, click click click, and handed the film over. I was nervous as hell!" The same year, Pete Townshend's Eel Pie Company published Redfern's first photography book, Jazz Album, lavishly illustrated; it was highly acclaimed by critics and public alike. The follow-up, The Unclosed Eye (1999), also received critical acclaim. In 2005, a limited edition, expanded second edition of The Unclosed Eye was released in hardback; it included two 10x8 original colour prints.
Over the years, in addition to taking his own photographs, Redfern represented other photographers, amassing an exhaustive library. In 1989 he moved his music picture library, Redferns, to new premises in Notting Hill, West London. With further expansion it eventually represented over 500 photographers and collections and had over 205,000 items online, making it the most comprehensive music picture library in the world.
Redfern sold the library to Getty Images in 2008, although he was allowed to use in perpetuity his favourite 1000 images to market as prints and as designs for his third wife Suzy's business.
Exhibitions of his work were regularly commissioned, and in the late 1980s, Redfern showed work alongside Lord Lichfield and Lord Snowdon at the Kodak and Royal Photographic Society's Living Body exhibition. In 1990 he was invited to put on a show in Cuba to coincide with the Jazz Festival, and there were also exhibitions in London, New York and Cork. In 1995 the US post office launched a series of 10 jazz-themed postage stamps using three of Redfern's images – of Louis Armstrong, Thelonious Monk and Coleman Hawkins.
The recipient of numerous multi-national awards, Redfern received the Milt Hinton Award for Excellence in Jazz Photography in New York in 2007, which recognised his achievement in jazz photography as art and history. Earlier this year, he received the Parliamentary Jazz Award for Services to Jazz, presented to him at the Houses of Parliament.
He was also president of BAPLA (British Association of Picture Libraries & Agencies) for the last 18 years.
Redfern had been fighting pancreatic cancer over the last couple of years, but still travelled to festivals, including this summer's Vienne Jazz Festival and Juan les Pins, Antibes, where he photographed singers Charles Bradley and Joss Stone.
He had highlighted future plans on his website, including "a Norwegian fjord cruise in the autumn, the London Jazz Festival in November and an exhibition at the new South Coast Jazz Festival in the Shoreham Arts Centre in late January 2015."
"Keep the faith and live every day to the full, you just never know," he signed the update.
Redfern is survived by his wife, whom he thanked for "her unfailing devotion", and his three children.
Martin Childs
David Redfern, photographer: born Ashbourne, Derbyshire 7 June 1936; married first 1959 Kate Fenn (divorced 1969, two children), second 1971 Mary Moore Mason (divorced, one son), third Suzy Reed; died Uzes, France 23 October 2014.
Join our commenting forum
Join thought-provoking conversations, follow other Independent readers and see their replies