David Ryall: Celebrated stage actor who later gained wider recognition in the Harry Potter franchise and the sitcom 'Outnumbered'
He spent eight years at the National Theatre from 1965 and quickly established himself as a treasure in comic roles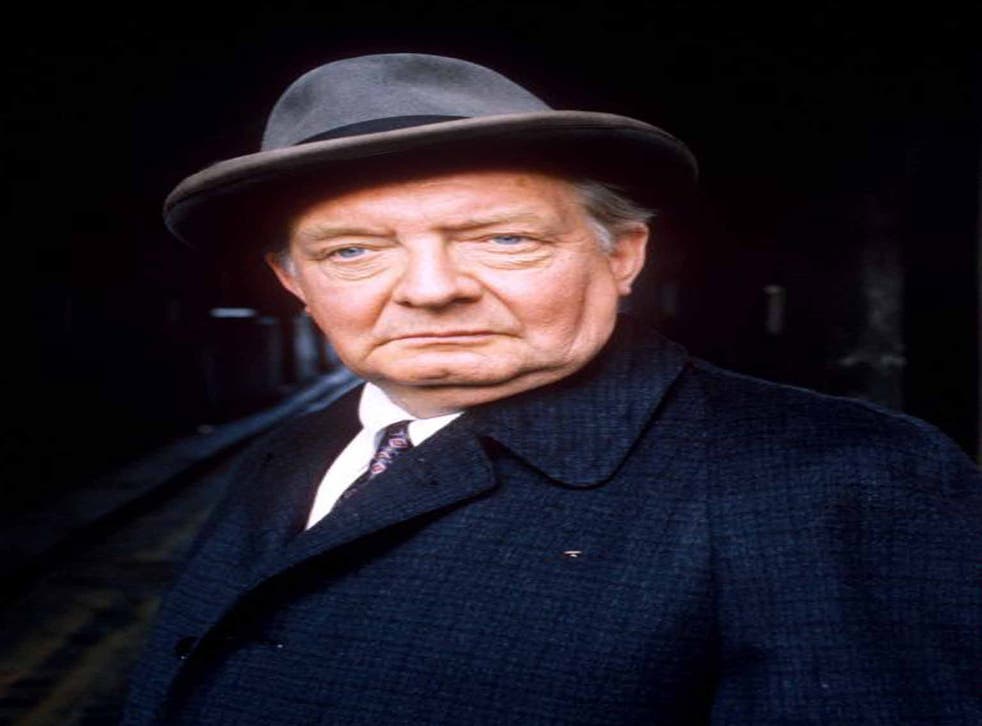 Twinkle-eyed and brimming with mischief, the tireless character actor David Ryall played everything from classical buffoons (his Polonius for the RSC in 1997) to a jovial old God (The Mysteries at the Pit in 1998). His sweet-facedness could shade into menace quite alarmingly, and he was also a fine conveyor of honour and optimism. But it was as a comic actor that he scored his highest marks, most memorably playing provincial little men flailing in indignation.
David John Ryall was born in 1935 in Shoreham-by-Sea in Sussex. He was educated at grammar schools in Shoreham and Wallington, and at 21, he scored a new production of the Victorian melodrama The Drunkard, which, under the title Dear Father, Come Home, was performed by the Beddington, Carshalton and Wallington Operatic Society, for whom he also played the villain of the piece. The company went on to revive the work several times in later years.
He graduated from Rada in 1963, winning the Caryl Brahms Prize. His first professional work was as Smiler in a revival of Arnold Wesker's Chips with Everything at the Leicester Phoenix the following year; from there, he joined the Salisbury Arts Theatre, kicking off with an "agile, intelligent and able" Feste in Twelfth Night, and marrying fellow company member Gillian Eddison.
He spent eight years at the National Theatre from 1965, and quickly established himself as a treasure in comic roles, notably as a bumptious prompter in Trelawny of the Wells (1966), as Squire Sullen in George Farquhar's The Beaux' Stratagem the same year, and as Sir William Honeywood in a happy production of Goldsmith's The Good Natured Man (1971).
In 1972 Ryall formed a partnership with Michael Mundell, who had dramatized a selection of Dylan Thomas's unpublished letters and stage works as From Fern Hill to St Vincent. It played as a late-night show at the Bush Theatre in 1973; the pair then took The Late Late Dylan Thomas Show to the New End Theatre the following year, and performed Beyond Milk Wood at the Luton Library Theatre and the Greenwood Theatre in 1975. As the Barrellhouse Theatre Company, they performed it on a P&O cruise ship in 1980, as a triple-bill with a two-hander on Boswell and Johnson, and a miscellany of maritime words and music.
Taking a step outside of conventional theatre wasn't rare for Ryall, though: the cabaret Something Will Turn Up, based on David Copperfield, turned up at East London's Dickens Inn in 1977; the following year he played in Herrings and Brandy, a seaspray of anecdotes about smuggling and fishing at the Gardner Arts Centre as part of Brighton's seaside festival. The same year he returned again to the county of his birth to direct Turgenev's charming one-act play A Provincial Lady with the Brighton Actors' Workshop Company at the Sea House.
For the Bristol Old Vic he starred with Peter O'Toole in Shaw's The Apple Cart in 1974, and that Christmas in a Julian Slade musical, Out of Bounds. He joined Birmingham Rep in 1978, debuting as the Player in Stoppard's Rosencrantz and Guildenstern are Dead (Ryall had appeared in the original National Theatre production in 1967, and in 1972 had originated the role of Inspector Bones in Stoppard's Jumpers). Two years later at Birmingham he was a sad, grand figure as Solness in Ibsen's The Master Builder.
His relationship with the National seemed untainted by an unhappy court case (which he lost) after he was injured during rehearsals for the musical flop Jean Seberg. As well as marking a century since the birth of P G Wodehouse by playing the writer in Words by Wodehouse (1982) on the Olivier stage, he was a sly Squealer in Sir Peter Hall's excellent Animal Farm at the Cottesloe in 1984, and a blustering Kroll in Ibsen's Rosmersholm there in 1987; that same year he was also an enjoyably roguish Arnolphe in Molière's The School for Wives at the Lyttleton. His final role for Hall was in a frightening, masked Bacchae in 2002.
He appeared twice as Lear, first at Birmingham in 1980, where he was much praised for his economy and control, even in rage, and again – after a heartbreaking Gloucester to Oliver Ford Davies' Lear at the Almeida in 2002 – in a final, extraordinary performance at the Cockpit Theatre nine months ago. Having undergone chemotherapy, he played the King wheelchair-bound and script in hand (until it dropped to the floor at his dying); his actress-daughter Charlie was poignantly cast and poignant in the performing as Cordelia.
His passport to immortality will be his role as Elphias Doge in Harry Potter and the Deathly Hallows Part 1 in 2010, and his television work, which was colossal. Of the scores of performances, a couple worth singling out are the rough-round-the-edges newspaper editor in the House of Cards trilogy (Ryall is glorious as the biter-bit when he is blackmailed by Frances Urquhart over some incriminating photographs), and as the declining Grandad in the charming sitcom Outnumbered (2007). The character was something of a long-service medal for Ryall, coming on every now and again to steal a scene with one line – and utterly deserved.
David John Ryall, actor and director: born Shoreham-by-Sea, Sussex 5 January 1935; married 1964 Gillian Eddison (one son, one daughter), 1985 Cathy Buchwald (one daughter); died 25 December 2014.
Join our new commenting forum
Join thought-provoking conversations, follow other Independent readers and see their replies