Diary: A freedom too late for the Enigma code-breaker
Andy McSmith
Tuesday 01 May 2012 23:23 Comments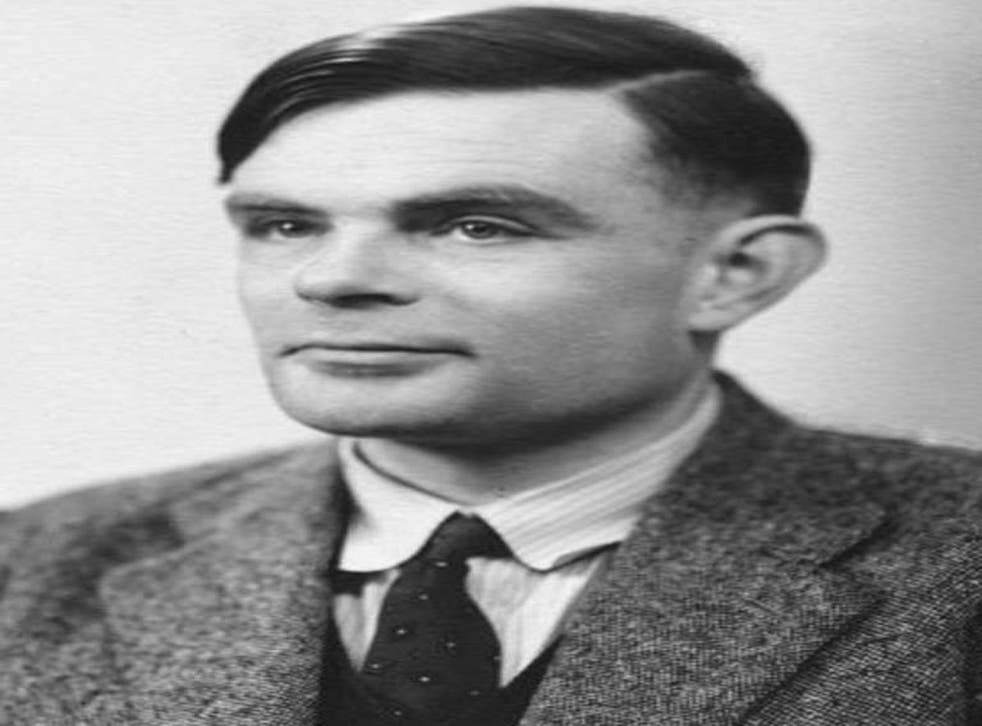 In a small but important step towards redressing past wrongs, the Protection of Freedoms Act, which passed into law yesterday, means that men with convictions for consensual gay sex, or those who have been maliciously convicted of "loitering with intent", can have the convictions expunged from the record.
Too late, unfortunately, for Alan Turing, the mathematical genius who broke the Germans' Enigma code during the war, and whose centenary is less than two months away. On Monday, David Cameron was due to visit the Bletchley Spy centre, where Turing worked, but the visit was aborted when he was summoned back to Parliament.
If the visit had gone ahead, perhaps the Prime Minister would have taken the opportunity to say something about Turing's 1952 conviction for gross indecency. Turing had consensual sex with an adult man. He avoided prison by undergoing chemical castration, but then committed suicide. Despite a petition on the Downing Street website, supported by more than 33,000 signatures, calling for him to be pardoned, his conviction stands.
295 days is a long time in politics
Here is a fact for lovers of parliamentary trivia. Due to the Coalition Government's decision to move the Queen's Speech from November to May, the parliamentary session that ended yesterday is by a wide stretch the longest in living memory. There were, in total, 295 days when Parliament was sitting. The second longest session since the war was after the 1966 general election, when Parliament sat for 246 days. The shortest was in September 1948, when the Labour government called a special session for the sole purpose of getting the Parliament Bill through. The session lasted 10 working days. Some geek in the BBC yesterday claimed that this session was in fact the longest since the restoration of the monarchy in 1688.
Asparagus Festival short of... asparagus
I am sorry to hear that April's torrential downpours came too late to solve the problems bedevilling this month's British Asparagus Festival. On Bank Holiday Monday, next week, thousands are expected to crowd into the Worcestershire village of Bretforton for a day of "asparagus-themed celebrations", with stalls selling asparagus soap, asparagus sausages and asparagus sweets. The annual grand Asparagus Auction will be held in the same village later in the month. But because of the weird weather, Bretforton is short of asparagus. The festival organisers are appealing to anyone who has grown the vegetable in their garden to hand it over.
iPads all round
Some MPs are to be provided with free iPads in what the Commons authorities see as a cost-cutting measure. If a select committee agrees to dispense with paper documents, each of its members will be entitled to swap an old laptop for a new iPad. The old laptops will be passed on to staff who are currently using even older IT equipment. Gains all round – but bad luck on any committee where there is some old Luddite who insists on receiving his documents on paper.
Election hopeful's alien encounter
In the flood of election results that will follow tomorrow's poll, the contest in the St John and All Saints ward in Winchester may pass unreported, which is a shame because the candidates there include a former Liberal Democrat councillor, Adrian Hicks, who brings a unique experience to contemporary politics.
Eight years ago, he was on Winchester high street on a busy Saturday, when he noticed an alien walking slowly through the crowd studying the earthlings and their architecture. It, or she, was "a humanoid walking with a penguin-like gait (with) very prominent eyes, twirling her hands in a circular motion".
He said nothing for five years, in case it jeopardised his chance of being elected to the city council. This was sensible, because soon after he did reveal it, he fell out with Lib Dems on the council, so he is now running as an independent, making it unlikely he will be elected. How then will aliens make contact with Winchester Council?
Register for free to continue reading
Registration is a free and easy way to support our truly independent journalism
By registering, you will also enjoy limited access to Premium articles, exclusive newsletters, commenting, and virtual events with our leading journalists
Already have an account? sign in
Join our new commenting forum
Join thought-provoking conversations, follow other Independent readers and see their replies