Digby Pearson interview: How Margaret Thatcher helped me bring Napalm Death to the world
'To the average person, it's horrible noise', says the founder of Earache Records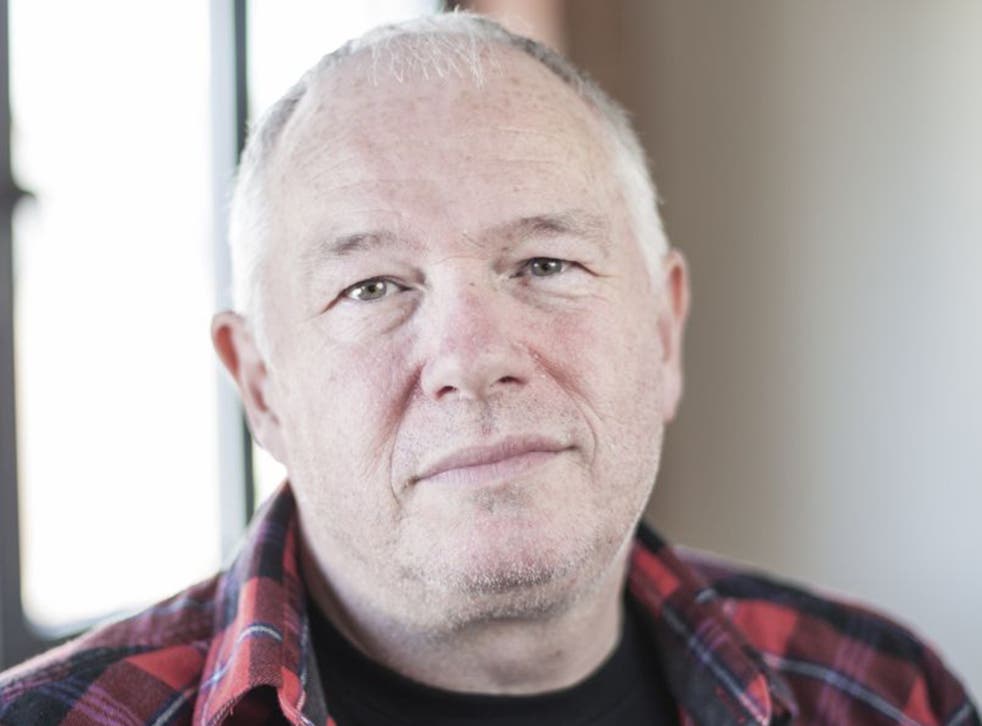 Without him, there would be no Napalm Death. Digby Pearson signed the extreme metal band when no one else would, allowing them to release their seminal album Scum and setting them on the path to becoming the legends they are today.
There are many others whom he has championed: Carcass, Cadaver, Filthy Christians, Fudge Tunnel, The Accüsed…
The 55-year-old founder of Earache Records has sacrificed much – and nearly his liberty, although strangely not his hearing – in the cause of the grindcore and death metal genres.
Yet during 29 years "in the trenches of the indie music underground", he has never had a number one and never stepped into the UK office of a major record label.
"I've never won anything," he admits. "Not even a raffle."
Until now.
On 1 September this unsung (or ungrowled-about over deafening distorted guitars) hero of extreme metal music will receive the Pioneer Award at the Association of Independent Music awards ceremony.
"It was certainly an unusual choice," admitted the restrained awards ceremony PR person. "But very popular."
Starting out in a Nottingham bedroom, Mr Pearson has probably done more than any other to create the global phenomenon of extreme metal, turning it up to 11 from America to China, from Brazil to Singapore.
He freely admits: "To the average person, it's horrible noise." He is less comfortable about confessing that the only cash help he has ever received came – indirectly and most unwittingly – from Margaret Thatcher. He created Earache Records in 1986 with the help of the Thatcher Government's Enterprise Allowance Scheme, which gave money to unemployed people to help setting up their own businesses.
"To make it perfectly clear," he says, "I am not a fan of Margaret Thatcher. Nor were the bands. Their songs railed against her kind of corporate values – even if the screaming, deafening lyrics were unintelligible."
After starting a respectable medical degree at Nottingham University, Mr Pearson dropped out to play drums with the Scum Dribblers.
He created Earache Records – HQ: his bedroom – in a shared, "student-type" house in Nottingham. "It was almost an anti-business plan, an experiment to see how far you could push unlistenable noise on people."
Pretty soon, the experiment proved strangely successful. His friends Napalm Death came knocking. "They took things further than the Slayers and Metallicas," he says, wistfully. "It's powerful, profound, visceral. My hairs stand on end. I was drawn to it like a moth to the flame – even if to the untrained ear it was garbage."
The platinum-selling rockers Def Leppard allegedly observed: "We wanted to be the biggest band in the world. You don't do that sounding like Napalm Death."
But the late John Peel championed Napalm Death on Radio 1. A global music movement was born, and Mr Pearson stuck the Def Leppard quote on the cover of Napalm Death's second album.
The most controversial music performances

Show all 11
He opened an office in New York – while stubbornly keeping head office in Nottingham – but feared going to jail in 1991.
"I was in the studio with Fudge Tunnel. I got a call from the office: 'The police have raided us, in armoured gear, with sledge hammers, looking for obscene material'."
The problem had been the proposed cover art sent by the US band Painkiller for their Guts of a Virgin EP. The artwork was as grisly as the title. UK customs confiscated it, and Nottinghamshire Police raided to investigate possible offences under the Obscene Publications Act.
"They even took our Alice Cooper poster, where he posed with a fake severed head," says Mr Pearson. After months of anxiety, the police dropped the case.
Mr Pearson and his 12-strong team at Earache have recently diversified into more mainstream blues-rock bands. Acts like Rival Sons, Temperance Movement and Blackberry Smoke have even given the laben its first Top 20 albums.
Mr Pearson will keep going to death metal gigs, he says. But he might make one concession to middle age: "I've thought about buying some ear plugs."
Join our new commenting forum
Join thought-provoking conversations, follow other Independent readers and see their replies