Dominique Strauss-Kahn couldn't attend frequent sex parties as he was 'saving the world'
The former IMF chief is standing trial for aggravated pimping
Helen Nianias
Tuesday 10 February 2015 15:10 Comments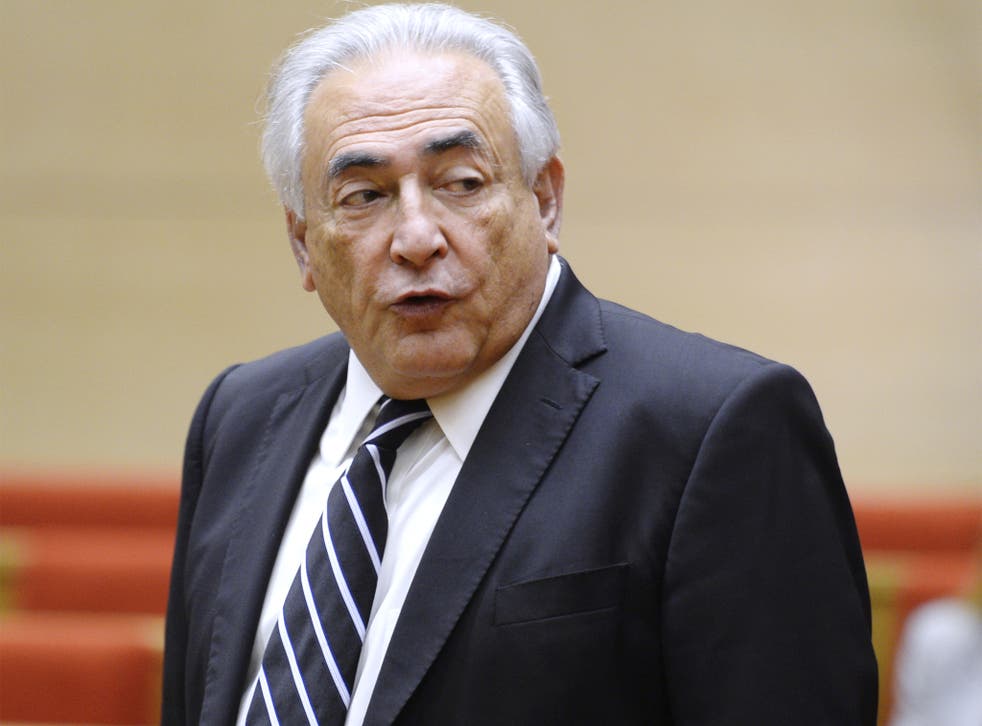 Dominique Strauss-Kahn has told a court that he had "other things to do" than attend sex parties.
The former IMF chief, who is standing trial for aggravated pimping, told the court that his attendance at sex parties was not "out of control".
The trial pertains to activities that were alleged to have taken place at the Carlton Hotel in Lille, France - as well as Washington, Brussels and Paris.
Strauss-Kahn is alleged to have supplied prostitutes for sex parties, which he denies.
He told a court today that his contact with Fabrice Paszkowski, a businessman also being tried on pimping charges, was limited because of his high-powered job.
Dominique Strauss-Kahn: A timeline

Show all 11
"I had other things to do," Strauss-Kahn read from a letter in court, " saving the world... I had political ambitions."
Strauss-Kahn maintains that his attendance at sex parties was not "frenetic". "It was four times a year, not more than that," he said. "It wasn't this out-of-control activity."
He contends that he did attend sex parties, but was unaware that the women involved were paid prostitutes. He has described the charges as "dangerous and malicious insinuations and extrapolations". Aggravated pimping carries a maximum prison term of 10 years and a €1.5 million fine. He denies the charges.
Register for free to continue reading
Registration is a free and easy way to support our truly independent journalism
By registering, you will also enjoy limited access to Premium articles, exclusive newsletters, commenting, and virtual events with our leading journalists
Already have an account? sign in
Join our new commenting forum
Join thought-provoking conversations, follow other Independent readers and see their replies