CNN's Don Lemon causes outrage from Ferguson: 'Obviously, there's a smell of marijuana here'
The town was gripped by violent scenes after a jury chose not to charge white officer Darren Wilson for shooting unarmed black teen Michael Brown
Jenn Selby
Tuesday 25 November 2014 16:29 Comments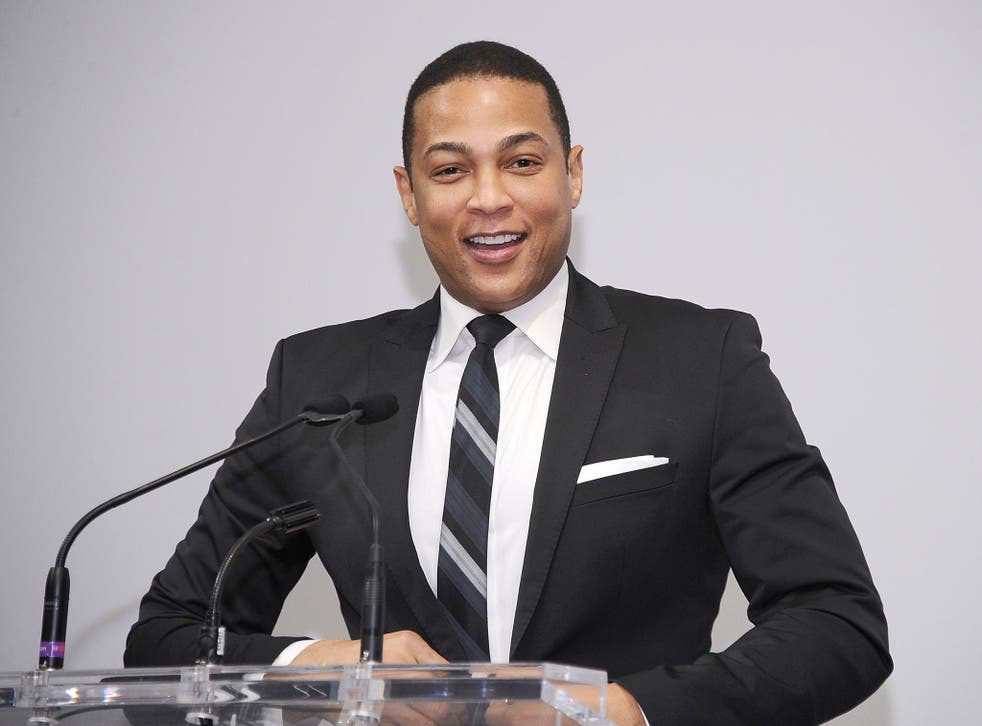 Don Lemon has had quite the week reporting for CNN.
Days after he attracted criticism for insinuating one woman, who had accused Bill Cosby of sexually assaulting her, should have "bitten him", he sparked mild media outrage when he came live from unfolding events in the St Louis suburb of Ferguson.
The town was gripped by violent scenes last night, after a grand jury chose not to bring charges against Darren Wilson, the white police officer who shot dead Michael Brown, an unarmed black teenager, on 9 August.
The police reacted to the situation with yet more violence, firing rubber bullets at protesters and emptying canisters of tear gas. Meanwhile, the US Federal Aviation Administration declared the area above the town a no-fly zone.
At the start of his televised address, Don Lemon's description of the events mirrored that of The Independent's report.
In pictures: New Ferguson unrest

Show all 55
"We've heard gun shots this evening – a couple during the prosecutor's announcement," Lemon said to camera.
"Maybe a minute, two minutes ago we heard a gunshot and watched people scattering.
So far, so the same as every other report from Ferguson. Then came the questionable addition of the word "obviously" in the following lines:
"And we're watching people on the roofs of cars, on the tops of cars and, erm… Obviously there's a smell of marijuana here as well."
A number of media outlets pointed out Lemon's turn of phrase erred on the side of culturally insensitive.
Not unlike the remarks he made to Joan Tarshis, who claims Cosby raped her when she was 19.
Lemon told her that "there are ways not to perform oral sex if you didn't want to do it".
He later apologised for suggesting she could have stopped the sexual assault from happening - and claimed that he is a "victim" himself.
"As I am a victim myself I would never want suggest that any victim could have prevented a rape.
"If my question to her struck anyone as insensitive I am sorry as that is certainly and was not my intention."
Register for free to continue reading
Registration is a free and easy way to support our truly independent journalism
By registering, you will also enjoy limited access to Premium articles, exclusive newsletters, commenting, and virtual events with our leading journalists
Already have an account? sign in
Register for free to continue reading
Registration is a free and easy way to support our truly independent journalism
By registering, you will also enjoy limited access to Premium articles, exclusive newsletters, commenting, and virtual events with our leading journalists
Already have an account? sign in
Join our new commenting forum
Join thought-provoking conversations, follow other Independent readers and see their replies