Donald Trump appoints Congressman Mike Pompeo as CIA director
The 52-year-old is known for his vocal opposition to the Iran Nuclear Deal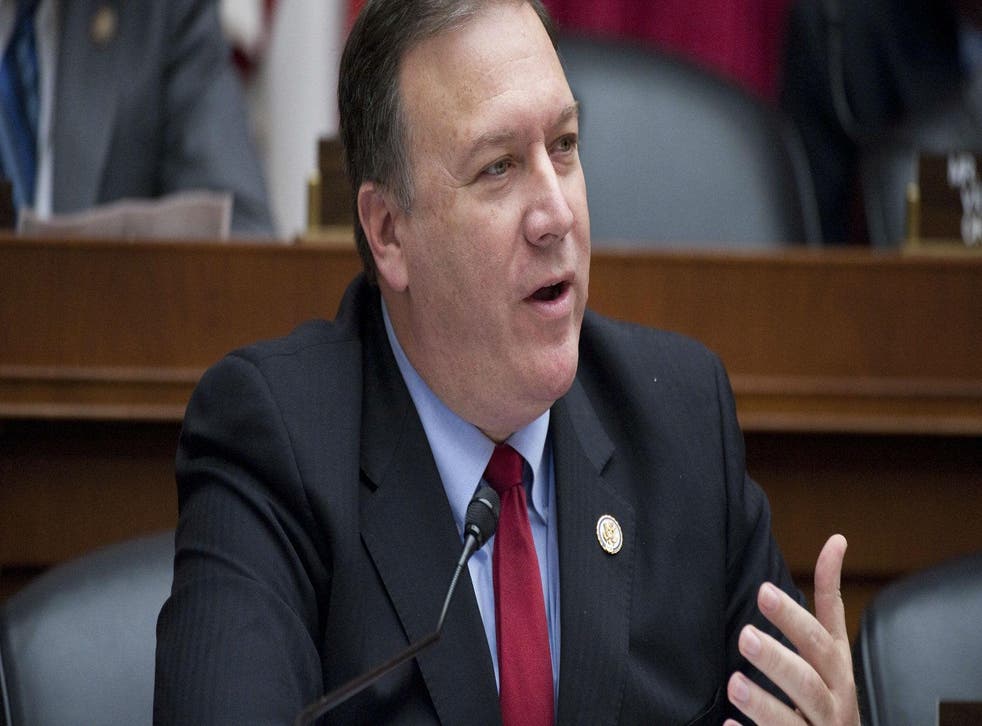 Donald Trump has offered the post of CIA Director to Congressman Mike Pompeo - a politician from Kansas known for his strong opposition to the Iran Nuclear Deal. He is said to have accepted the job.
The Associated Press said that he was a hard-liner from the deeply red state of Kansas who shares the president-elects worldview.
Mr Pompeo has heavily criticised the landmark Iran nuclear deal, blasted Hillary Clinton over the attack on a US diplomatic outpost in Libya and her use of a private email server, and believes Edward Snowden is a traitor who deserves a death sentence.
The news agency said that Mr Pompeo has to be confirmed by the Senate before he takes up the post. One issue that could dominate the confirmation hearing is Mr Pompeo's view on using harsh interrogation techniques on detainees.
Join our new commenting forum
Join thought-provoking conversations, follow other Independent readers and see their replies