Donald Trump appoints Omarosa Manigault of 'The Apprentice' to his White House team
The former reality-TV star has been one of the tycoon's highest profile supporters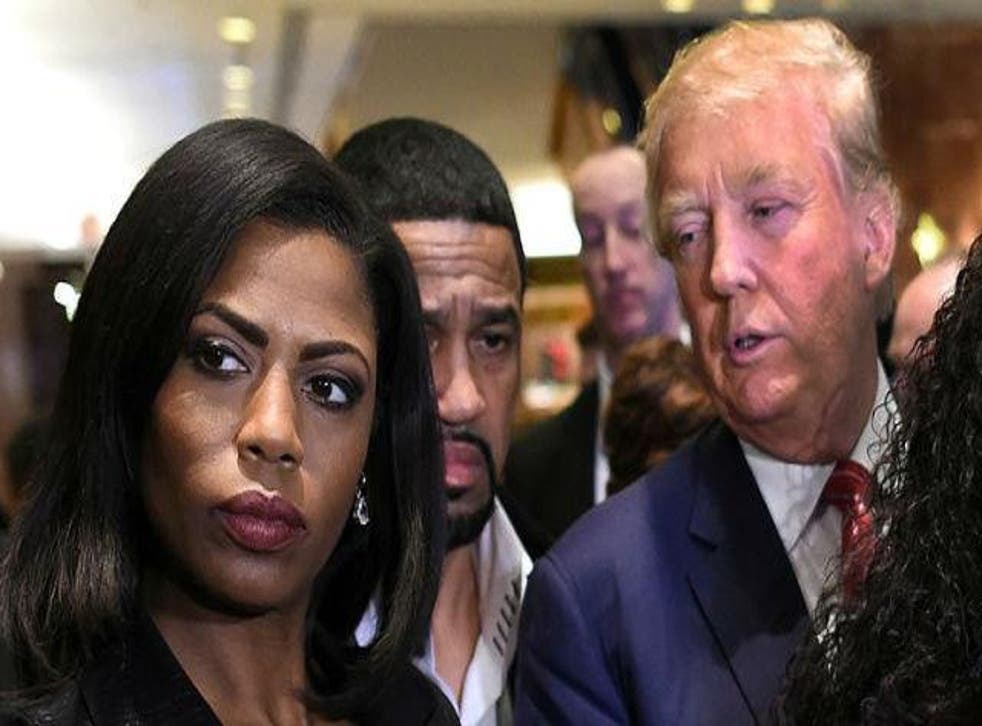 The line between reality tv and reality continues to blur.
Omarosa Manigault, a contestant in the first season of The Apprentice, is to get a White House job.
The Associated Press said that Ms Manigault, one of Mr Trump's most high-profile African-American supporters, will work in public engagement for the next president.
This will be her second tour of duty at the White House. She worked in the office of Vice President Al Gore during the administration of Bill Clinton.
Donald Trump lavishes praise on Dubai business partner during New Year's Eve speech
The Trump transition team did not respond to inquiries about Ms Manigault's role.
The former reality star joined New Year's Eve celebrations in New York's Times Square hosted by Fox News. She told the channel she had supported his campaign because "he's a winner".
Asked if she would be getting a White House job, she replied: "Of course".
Join our new commenting forum
Join thought-provoking conversations, follow other Independent readers and see their replies