Donald Trump defends comments branding Mexican immigrants rapists by claiming that 'somebody is doing the raping'
The business magnate is standing by his statement despite NBC and Univision cutting ties
Heather Saul
Tuesday 07 July 2015 12:41 Comments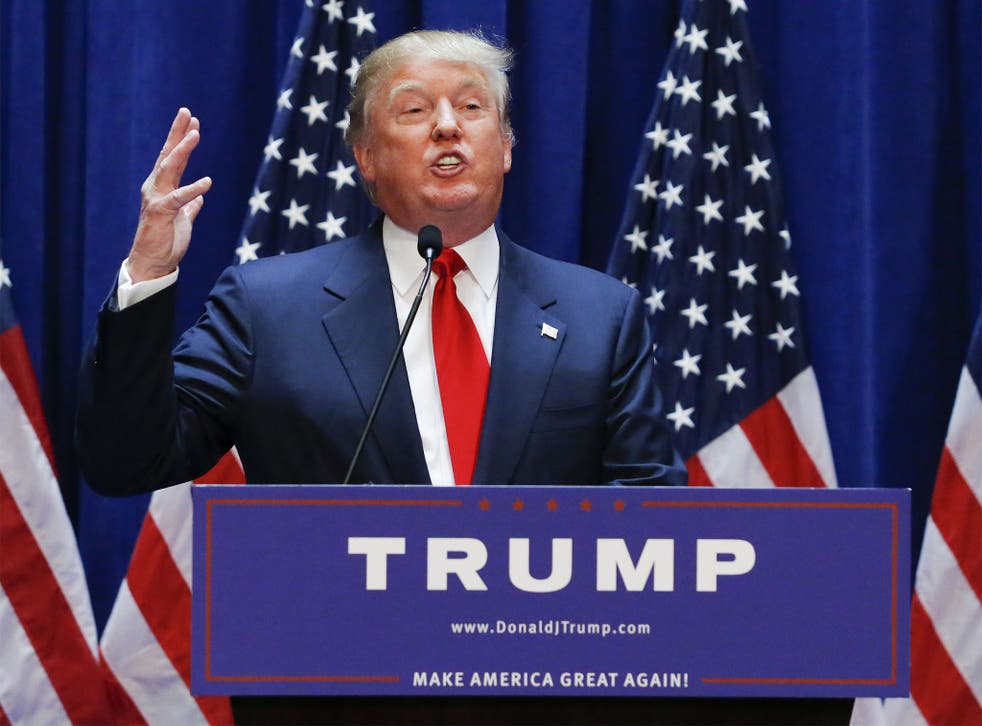 Donald Trump has defended a series of controversial remarks he made claiming rapists and killers are crossing the border from Mexico into the US, by claiming that "somebody" is raping citizens.
Trump's Presidential campaign has been punctuated by a number of contentious statements that have landed the business magnate in some very hot water. One statement that provoked the most anger was his assertion that many Mexican migrants who came to the US were "rapists" and "murderers".
On Wednesday, Trump appeared on CNN Tonight to defend his remarks, where he used an article as evidence of his claims.
He told host Don Lemon: "Well if you look at the statistics of people coming, the illegal immigrants, you look at the statistics on rape, on crime, on everything coming in illegally into this country it's mind-boggling!
"If you go to Fusion, you will see a story about 80 per cent of the women coming in, you know who owns Fusion? Univision! Go to Fusion and pick up the stories on rape. It's unbelievable when you look at what's going on. So all I'm doing is telling the truth.
Donald Trump's most controversial quotes

Show all 14
The Fusion article he referred to said 80 per cent of women crossing the Mexican border are raped along the way, often by criminal gangs, traffickers or corrupt officials.
At this point, Lemon was forced to point out that Trump had apparently misunderstood the crux of the article.
"That's about women being raped," said Lemon. "It's not about criminals coming across the border or entering the country."
Trump's response was even more baffling. "Well, somebody's doing the raping, Don! I mean somebody's doing it! Who's doing the raping? Who's doing the raping?"
The Spanish-language network Univision announced it was cancelling plans to air the Miss USA pageant earlier this week. Trump partly owns both that pageant and Miss Universe.
NBC has also confirmed it will not be airing the Miss USA and the Miss Universe pageants. On Wednesday, the major retailer Macy's severed all ties with Trump and announced plans to phase out its collection of menswear bearing his name.
Register for free to continue reading
Registration is a free and easy way to support our truly independent journalism
By registering, you will also enjoy limited access to Premium articles, exclusive newsletters, commenting, and virtual events with our leading journalists
Already have an account? sign in
Join our new commenting forum
Join thought-provoking conversations, follow other Independent readers and see their replies