Donald Trump is sabotaging his own campaign because he never wanted to be President, claims Michael Moore
'Maybe the meltdown of the past three weeks was no accident,' says the documentary-maker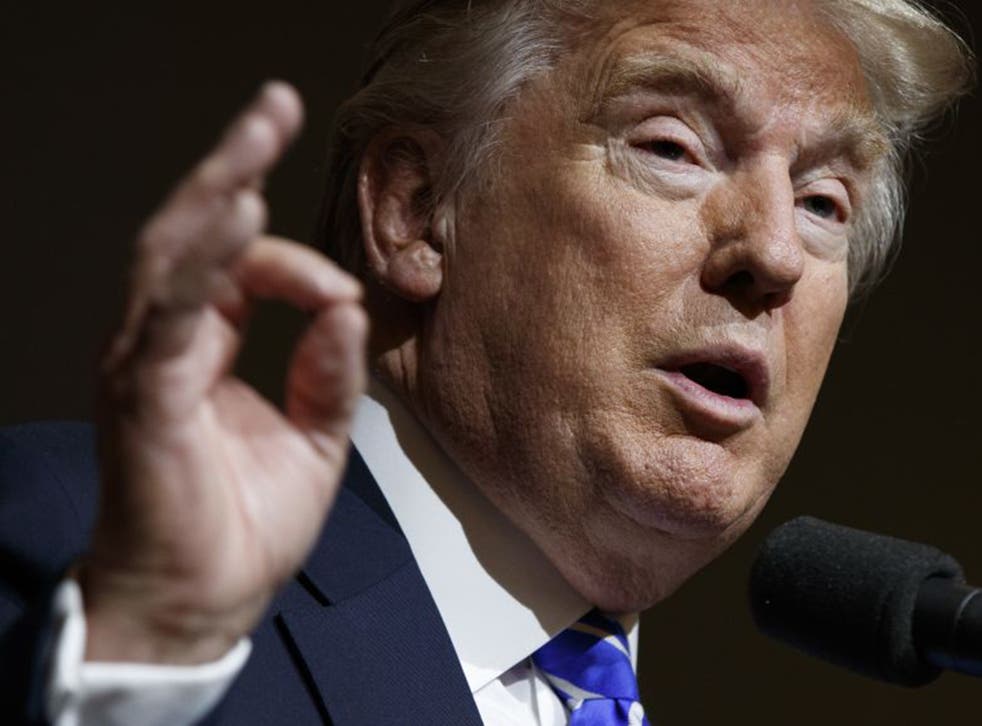 Michael Moore has claimed Donald Trump is deliberately sabotaging his own campaign after a three-week "meltdown" because he never wanted to become President.
The Oscar-winning documentary-maker and left-wing political commentator, who is best known for the documentaries Fahrenheit 9/11 and Bowling For Columbine, argued Mr Trump had run for president in order to get a better deal for The Apprentice in a column for AlterNet.
The Trump campaign has had a turbulent few weeks which have seen the billionaire businessman attack the gold star parents of an American fallen soldier, appear to hint at the assassination of Hillary Clinton and call Barack Obama the "founder of Isis".
Moore suggested Mr Trump's presidential campaign began as a publicity stunt to gain more money for the reality TV series but the politician forgot his motives in the process.
"Donald Trump never actually wanted to be president of the United States … Trump fell in love with himself all over again, and he soon forgot his mission to get a good deal for a TV show," Moore writes.
People who will flee America if Donald Trump wins

Show all 8
He argues this was further cemented when Mr Trump inadvertently soared in the polls and "to his own surprise" gained the support of some of the electorate.
But Moore argues as Mr Trump rode his wave of success, he returned to his initial position of not wanting to be President and has deliberately damaged his campaign.
"Let me throw out another theory, one that assumes Trump isn't as dumb or crazy as he looks," he writes. "Maybe the meltdown of the past three weeks was no accident. Maybe it's all part of his new strategy to get the hell out of a race he never intended to see through to its end anyway."
"Because, unless he is just 'crazy,' the only explanation for the unusual ramping up, day after day, of one disgustingly reckless statement after another is that he's doing it consciously (or subconsciously) so that he'll have to bow out or blame 'others' for forcing him out. Many now are sensing the end game here because they know Trump seriously doesn't want to do the actual job."
The Independent contacted a representative of Mr Trump for comment.
Register for free to continue reading
Registration is a free and easy way to support our truly independent journalism
By registering, you will also enjoy limited access to Premium articles, exclusive newsletters, commenting, and virtual events with our leading journalists
Already have an account? sign in
Register for free to continue reading
Registration is a free and easy way to support our truly independent journalism
By registering, you will also enjoy limited access to Premium articles, exclusive newsletters, commenting, and virtual events with our leading journalists
Already have an account? sign in
Join our new commenting forum
Join thought-provoking conversations, follow other Independent readers and see their replies