John Oliver advises Donald Trump to drop out: 'You would not be a loser, you would be a legend'
The comedian suggests Mr Trump should drop out of the race and profess his entire campaign was a ruse to expose the flaws in our system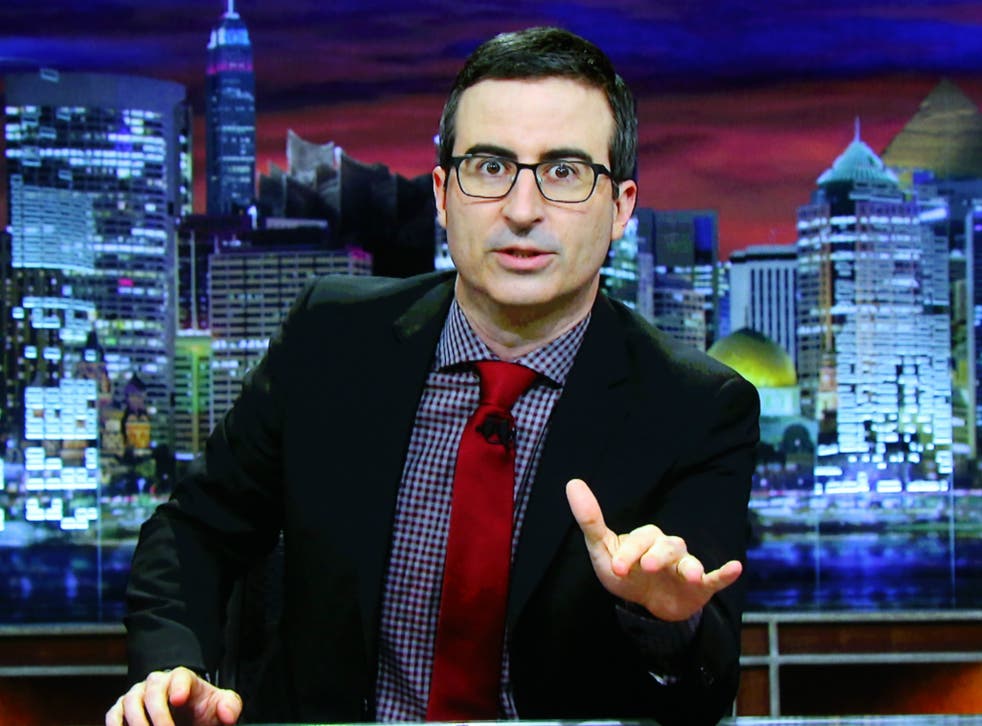 John Oliver has advised Donald Trump to drop out of the presidential race now in order to become a "legend".
The 39-year-old comedian, who hosts US show Last Week Tonight with John Oliver, argued the Republican presidential candidate could salvage his reputation by choosing to leave the contest.
Oliver suggested Mr Trump should quit and claim his entire campaign was a cunning ploy to uncover the shortcomings in the system.
"Drop out and tell America this entire candidacy was a stunt, a satire to expose the flaws in the system," Oliver said on Last Week Tonight on Sunday night.
Donald Trump's most controversial quotes

Show all 14
"Just think about how triumphant it would feel to say on national television: 'I openly ran on a platform of impossibly ignorant proposals steeped in racial bigotry and nobody stopped me. In fact, you embraced me for it. What the f**k was that about?'" the comedian added.
"That would be one of the most powerful political speeches of all time. I'm telling you If you drop out in order to teach America a lesson, you would not be a loser. You would be a legend. There'd be a federal holiday in your honour".
Oliver drew attention to the Trump campaign's turbulent past few weeks which have seen the billionaire businessman attack the gold star parents of an American fallen soldier, appear to hint at the assassination of Hillary Clinton, call Barack Obama the "founder of Isis" and Mr Trump's chairman Paul Manafort resign.
"This feels like a fork in the road for Trump," Oliver said. "He's either hitting bottom from which he'll rebound to victory or it's the beginning of the end so lets look at his options because obviously losing would be disastrous because his entire brand is built around not doing that".
Register for free to continue reading
Registration is a free and easy way to support our truly independent journalism
By registering, you will also enjoy limited access to Premium articles, exclusive newsletters, commenting, and virtual events with our leading journalists
Already have an account? sign in
Register for free to continue reading
Registration is a free and easy way to support our truly independent journalism
By registering, you will also enjoy limited access to Premium articles, exclusive newsletters, commenting, and virtual events with our leading journalists
Already have an account? sign in
Join our new commenting forum
Join thought-provoking conversations, follow other Independent readers and see their replies