Donald Trump claims people are 'better off' eating at McDonalds and Burger King
'I think the food is good. I think all of those places, Burger King, McDonald's, I can live with it'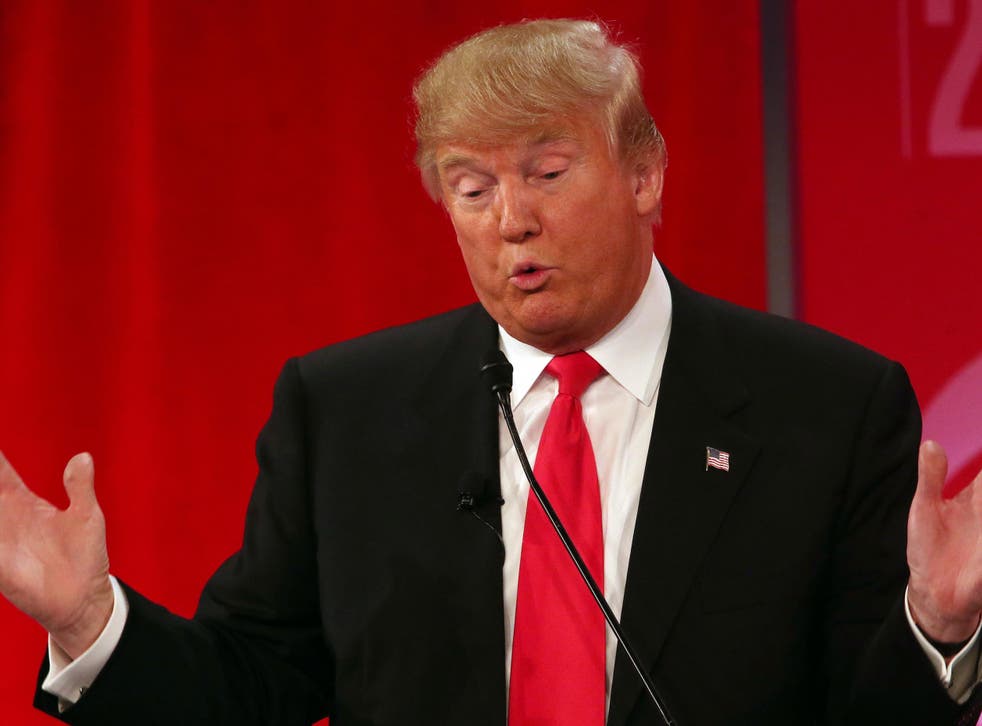 As a billionaire who boasts about being "really rich" during his Republican campaign and adorns his home with statues, marble walls and other ostentatious displays of his wealth, you might be surprised to learn that Donald Trump is a McDonalds fan.
"I think the food is good. I think all of those places, Burger King, McDonald's, I can live with it," he said during the CNN South Carolina town hall debate on Thursday evening. "The other night I had Kentucky Fried Chicken. Not the worst thing in the world."
His reasons for enjoying fast food chains? Cleanliness. Trump has referred to himself as a "clean hands freak" and once called shaking hands "one of the curses of American society."
Donald Trump's most controversial quotes

Show all 14
"I'm a very clean person. I like cleanliness. I think you're better off going there than someplace you have no idea where the food is coming from. It's a certain standard," Trump explained. "The one thing about the big franchises: one bad hamburger, you can destroy McDonald's. One bad hamburger, you take Wendy's and all these other places and they're out of business."
He also claimed to be one of the very few people to know the real story of Jackson after building up a friendship with him over years, telling CNN host Anderson Cooper: "Michael Jackson was actually a very good friend of mine."
Jackson became increasingly reclusive in the years running up to his sudden death in 2009, which Trump claims was because botched plastic surgery procedures had destroyed his confidence.
"I knew the real story of Michael Jackson. When he died, I would watch people get on and talk about him, they didn't even know him.
"He was an unbelievably talented guy. He lost his confidence. He lost tremendous confidence because of, honestly, bad-bad-bad surgery. He had the worst. He had people that did numbers on him that were just unbelievable. You know, the plastic surgeons. He was an unbelievable talent who actually lost his confidence. Believe it or not, when you lose your confidence in something you can even lose your talent."
Join our new commenting forum
Join thought-provoking conversations, follow other Independent readers and see their replies