Donald Trump tweets bizarre New Year's Eve message to all his 'enemies'
Mr Trump used social media to deliver his seasonal message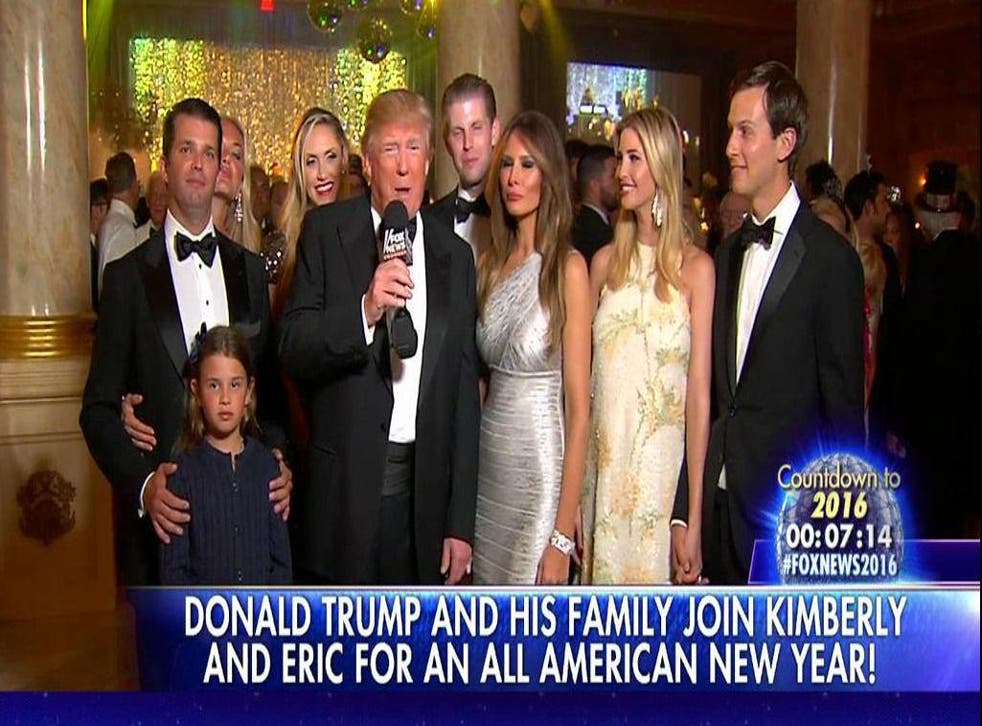 It's the time of year for looking forward. It's when people look for the good in the world, and in one another, and try and let bygones be bygones.
At least, that is how it works for most people.
On New Year's Eve, President-elect Donald Trump once again underscored how untypical he is, with a Twitter message that left many people scratching their heads.
"Happy New Year to all, including to my many enemies and those who have fought me and lost so badly they just don't know what to do," he wrote. "Love!"
Mr Trump's message comes as he finds himself at the centre of fresh controversy over his relationship with Russia, and its leader Vladimir Putin.
Trump's advisor suggests Obama's sanctions against Russia are to 'box in' the incoming President
Last week, Barack Obama ordered the expulsion of 35 Russian diplomats from the US in retaliation for Moscow's alleged cyber-meddling in the presidential election.
It was widely expected that Mr Putin would reciprocate in kind, but he chose not to. Mr Trump used Twitter to praise Mr Putin's tactics, saying it was a "great move".
On Friday, Mr Putin congratulated Mr Trump, rather than Mr Obama, in his annual New Year's greetings statement to foreign heads of state and government.
Mr Putin said he hoped that after Trump is sworn in, the two countries, "acting in a constructive and pragmatic manner, will be able to take real steps to restore the mechanisms of bilateral cooperation".
He also expressed seasonal greetings to Mr Obama, his family and the American people in a separate statement earlier on Friday.
A year ago, Mr Trump, who was merely one of many Republican candidates seeking the party's nomination, appeared on Fox News with his family, (pictured above) to welcome in the new year.
Register for free to continue reading
Registration is a free and easy way to support our truly independent journalism
By registering, you will also enjoy limited access to Premium articles, exclusive newsletters, commenting, and virtual events with our leading journalists
Already have an account? sign in
Register for free to continue reading
Registration is a free and easy way to support our truly independent journalism
By registering, you will also enjoy limited access to Premium articles, exclusive newsletters, commenting, and virtual events with our leading journalists
Already have an account? sign in
Join our new commenting forum
Join thought-provoking conversations, follow other Independent readers and see their replies