Donald Trump retweets picture of serial killers Fred and Rosemary West thinking they are the parents of fan 'inspired' by him
The business magnate's latest mistake is perhaps his most laughable to date
Jenn Selby
Tuesday 30 September 2014 00:15 Comments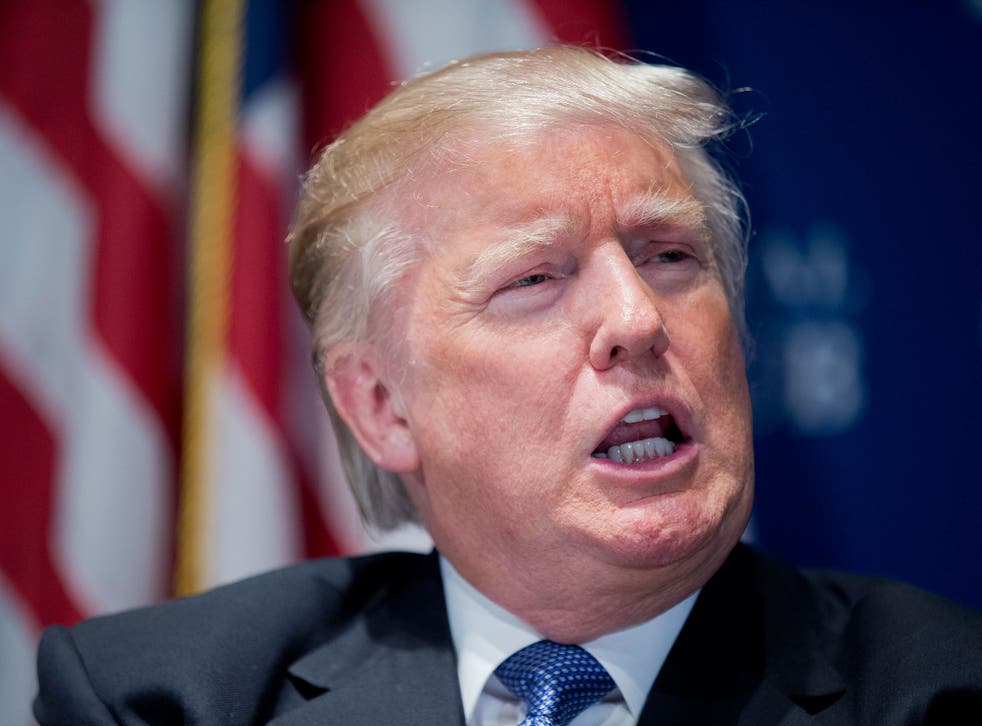 Donald Trump has had more than a few Twitter gaffes in his short social media time.
But his latest mistake is perhaps his most laughable to date – in the very poorest of tastes.
The business magnate accidentally retweeted a message from a follower asking Trump to share an image purportedly of his recently deceased parents in loving tribute to their memory.
"My parents who passed away always said you were big inspiration," the post from @Feckhead read.
"Can you pls RT for their memory?"
Unbeknownst to Trump, however, @Feckhead is "failed comedian" Phil Bradbury, and the image he posted was actually one of convicted serial killers Fred and Rosemary West.
And our personal favourite...
The notorious married murderers were found guilty of torturing and raping scores of young girls, and killing 11 of them, between the years 1973 and 1979. Their victims included Fred's stepdaughter, who Rosemary murdered while Fred was in prison for theft.
The pair were finally charged in 1994. Fred took his own life before the case when to trial. Rosemary was found guilty of 10 counts of murder in November 1995 and is currently serving a life sentence.
The scene of many of their most heinous acts, their Gloucester residence 25 Cromwell Street, was demolished in 1996 and converted into a landscaped footpath.
Last month, Trump caused mild outrage by deliberately tweeting the following about ebola doctors.
Register for free to continue reading
Registration is a free and easy way to support our truly independent journalism
By registering, you will also enjoy limited access to Premium articles, exclusive newsletters, commenting, and virtual events with our leading journalists
Already have an account? sign in
Register for free to continue reading
Registration is a free and easy way to support our truly independent journalism
By registering, you will also enjoy limited access to Premium articles, exclusive newsletters, commenting, and virtual events with our leading journalists
Already have an account? sign in
Join our new commenting forum
Join thought-provoking conversations, follow other Independent readers and see their replies