Donald Trump's 1987 memoir detailing media strategy gets shared on Twitter following Muslim ban comments
'If you are... a little outrageous, or if you do things that are bold or controversial, the press is going to write about you'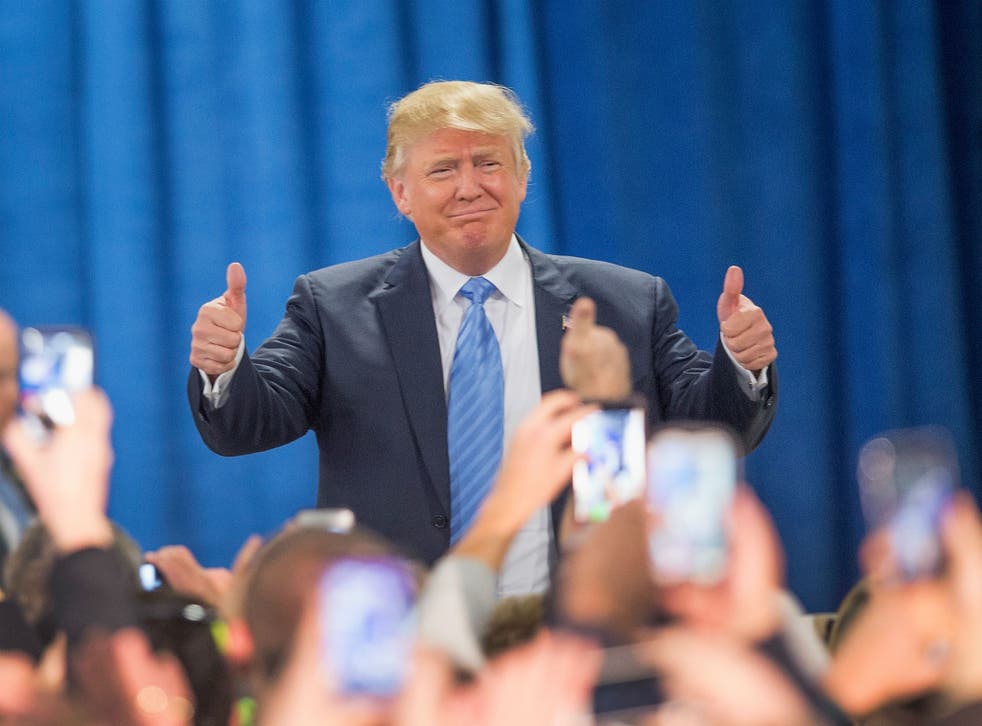 People are sharing excerpts from Donald Trump's 1987 business memoir outlining his media strategy, in the wake of his controversial comments calling for a "complete shutdown of Muslims entering the United States".
The UN-secretary Ban-Ki Moon, Prime Minister David Cameron, Nigel Farage, the French Prime Minister Manuel Valls and the Republican party, to name a few, have all condemned the billionaire mogul's latest policy pledge.
Now, as Trump seemingly threatens to leave the Republican party and run for office as an independent candidate, social media users are sharing passages from Trump: The Art of the Deal which suggests maybe mass media attention was Mr Trump's plan all along.
"The point is that if you are a little different, or a little outrageous, or if you do things that are bold or controversial, the press is going to write about you.
"I've always done things a little differently, I don't mind controversy… The result is that the press has always wanted to write about me."
Undoubtedly Mr Tump has been the focal personality of the Republican candidacy race for the majority of news outlets and his campaign has garnered much more attention than any of his rivals.
The excerpts were published in 1987 as part of a memoir come business advice book which was the first published by Mr Trump and stayed at the number one position of the New York Times bestsellers list for almost a year (51 weeks).
Donald Trump's most controversial quotes

Show all 14
The book contains an 11-step business plan as well as further media-relations advice.
"I'm not saying that they necessarily like me. Sometimes they write positively, and sometimes they write negatively. But from a pure business point of view, the benefits of being written about have far outweighed the drawbacks."
Mr Trump, who appears to have defied people's beliefs with his latest comments and even been labelled "worse than Voldemort" by JK Rowling, also admits to "bravado" and playing to people's fantasies.
"I call it truthful hyperbole. It's an innocent form of exaggeration – and a very effective form of promotion."
Mr Trump has indeed dominated headlines in recent days with unlikely sources such as the London Metropolitan police and Boris Johnson making rare interventions after the GOP candidate claimed areas of the UK capital are "so radicalised police officers are afraid for their lives".
A Met spokesperson responded by saying: "We would not normally dignify such comments with a response, however we think it's important to state to Londoners that Mr Trump could not be more wrong."
Join our new commenting forum
Join thought-provoking conversations, follow other Independent readers and see their replies