Donald Trump uses Disney's Frozen to defend 'Star of David tweet'
'Where is the outrage for this Disney book? Is this the 'Star of David' also?'
Maya Oppenheim
Thursday 07 July 2016 12:10 Comments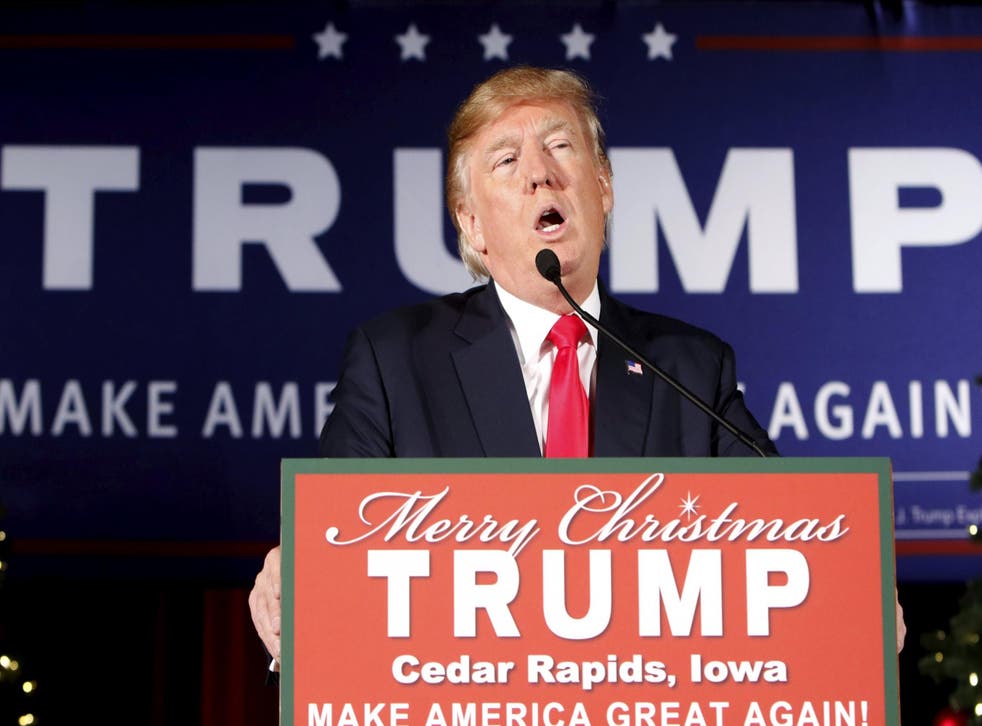 Donald Trump has attempted to defend himself amid heavy criticism for the use of a Star of David that appeared in a tweet on his Twitter page by questioning why the Disney film Frozen has not received outrage for using the same symbol.
The presumptive Republican presidential candidate, 70, prompted controversy after a tweet with a meme of his Democrat rival along with a six-pointed Star of David on a background of dollar notes was sent from his account on Saturday.
The star contained the phrase: "Most corrupt candidate ever" and the tweet was captioned: "Crooked Hilary makes history". Beneath the graphic was a screenshot of a Fox News poll that asked voters how "honest/trustworthy" or "corrupt" they found Ms Clinton.
Political commentators and social media users immediately accused Mr Trump of antisemitism and poor taste. Ms Clinton's national spokesman Josh Schwerin asked: "Why is there a Star of David?"
People who will flee America if Donald Trump wins

Show all 8
The tweet was subsequently deleted from his account and replaced by a second image with the text inside a circle instead of a star. Mr Trump's campaign said they had not been aware of the connotations of the image.
The image previously appeared on an internet message board visited by white supremacists and neo-Nazis just two weeks before the Trump campaign's tweet.
On Wednesday, Mr Trump drew parallels between the meme on his account and a Frozen sticker book. He tweeted a photo of the Disney book, writing: "Where is the outrage for this Disney book? Is this the 'Star of David' also?"
In a campaign rally on Wednesday evening, Mr Trump said it should never have been deleted by his campaign and added that those who suggested it was antisemitic were the real racists. "Actually they're racially profiling," said the presumptive Republican nominee. "They're racially profiling. Not us. Why do they bring this up?"
Representatives for Disney, Ms Clinton and Mr Trump did not immediately respond to request for comment.
Register for free to continue reading
Registration is a free and easy way to support our truly independent journalism
By registering, you will also enjoy limited access to Premium articles, exclusive newsletters, commenting, and virtual events with our leading journalists
Already have an account? sign in
Join our new commenting forum
Join thought-provoking conversations, follow other Independent readers and see their replies