Donald Trump thanks 'respected columnist' Katie Hopkins
Hopkins was praiseful of him in her column for the Daily Mail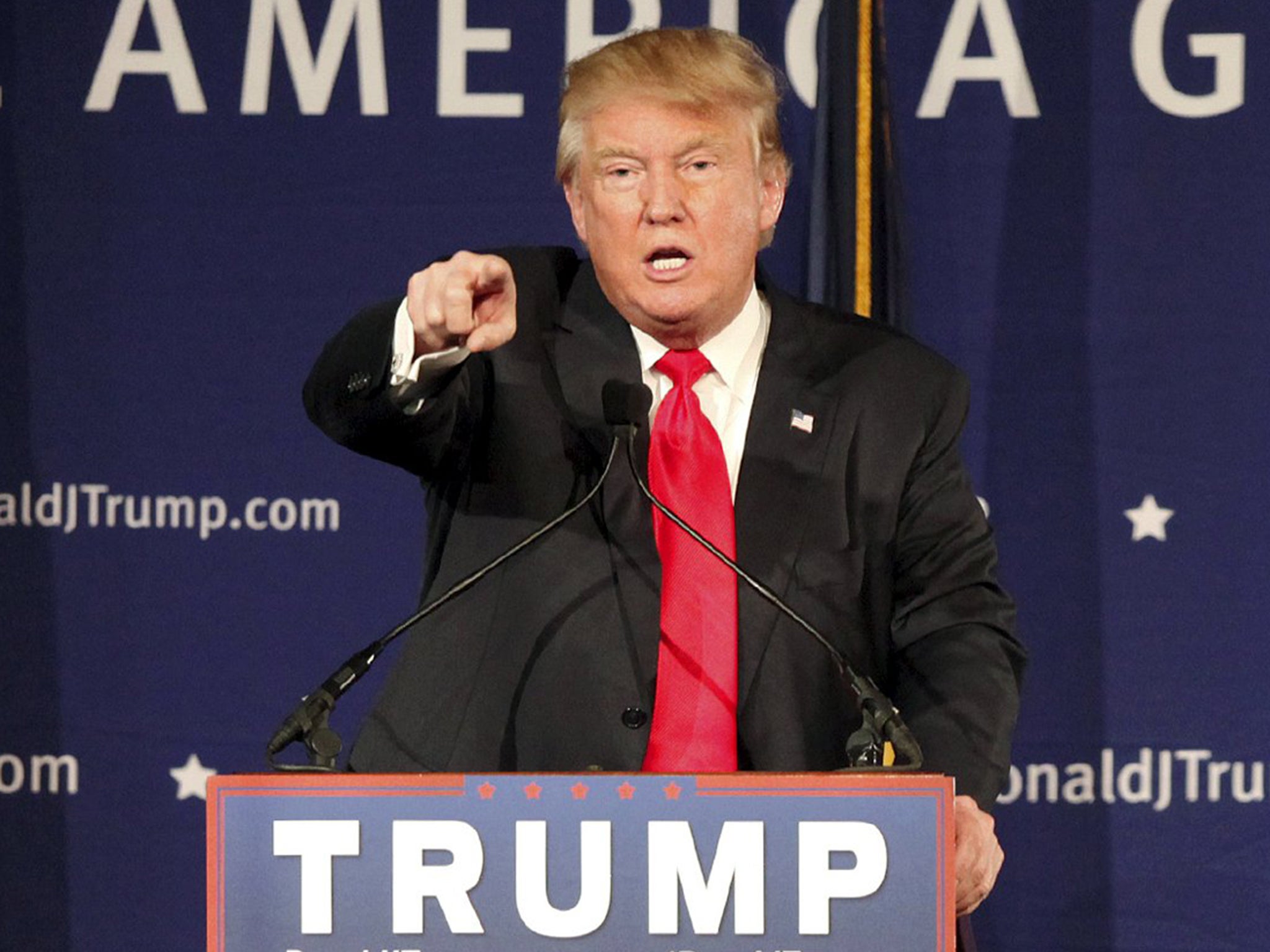 Donald Trump has praised Katie Hopkins after she backed his claims that parts of London have become so radicalised people were scared to go there.
Mr Trump received condemnation from the Mayor of London Boris Johnson after he claimed police officers are "afraid for their lives" due to areas of "radicalisation" in the capital.
The Metropolitan Police then made a rare intervention, telling the Republican frontrunner he "could not be more wrong".
Despite this, Hopkins, who writes for the Mail Online – the largest English language news website in the world – claimed in her column "there is fear among the police and the public".
Lauding Mr Trump for "speaking for millions of Americans" she claims Britain is, in part, ""a radicalised nation and it does nobody any favours to deny the obvious".
Donald Trump's most controversial quotes
Show all 14
After presumably reading her column, Mr Trump thanked Hopkins for her "powerful writing on the UK's Muslim problems".
In addition, he referred to Hopkins, arguably one of the most controversial writers in the UK as a "respected columnist", suggesting he may be unaware of her receiving condemnation from the United Nations when she dehumanised refugees by calling them 'cockroaches'.
He also might not be aware of the countless petitions against Hopkins, including one campaigning to swap her for 50,000 refugees.
Another recent event to suggest she may not be as "respected" as he believes was the mass walkout of students who left an auditorium at Brunel University as soon as she started speaking.
Mr Trump then advised that "politicians of the UK" should read Hopkins' columns.
Mr Trump's tweet has mostly been received with utter bewilderment in the UK, including from Eastenders actor and proud Londoner Danny Dyer:
Hopkins also criticised those who have signed a "hideously impotent petition" to ban Republican candidate from the UK and expressed the view that she does not "buy into the clear divide between extremist Muslims and peaceful ones" and doesn't see them as "two separate entities".
However, Hopkins' column did dispell Trump's most controversial pledge for a ban on Muslims entering the US by simply saying he wouldn't be able to "even if he wanted to".
Join our commenting forum
Join thought-provoking conversations, follow other Independent readers and see their replies