Donald Trump: Illegal immigrants who rape and kill 'are finished'
'What are we supposed to do? Be nice about it?' 
Heather Saul
Wednesday 07 December 2016 15:20 Comments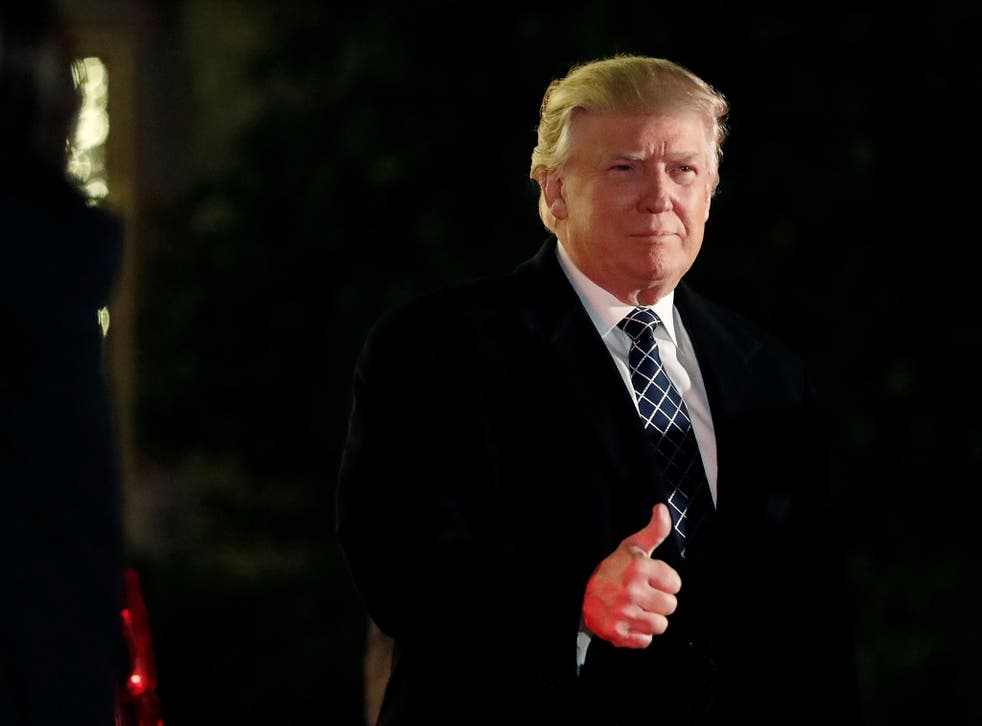 Donald Trump has beaten Hillary Clinton once again, albeit this time in a much less consequential contest, to be announced Time's Person of the Year.
The President-elect is now on the cover of Time magazine after giving an extensive but characteristically vague interview from the gilded rooms of Trump Tower, where he spoke about his plans for the future under a Trump administration.
Most of Mr Trump's soundbites are likely to be considered provocative, controversial or incendiary. But one, a response to the rise of tribalism in the US, presents a significant escalation of rhetoric from the man who will lead America.
Donald Trump named Time Person of the Year
Referring to a report by the New York newspaper Newsday about an increase in crime committed by foreign-born assailants, Mr Trump said: "They come from Central America. They're tougher than any people you've ever met. They're killing and raping everybody out there. They're illegal. And they are finished."
TIME 2016 Person of the Year Shortlist

Show all 11
While campaigning for the Republican nomination, Mr Trump provoked widespread outcry by suggesting Mexico was sending criminals and rapists to the US.
When a reporter suggested his bombast echoed the rhetoric employed by Philippine President Rodrigo Duterte, Mr Trump was unfazed and instead pointed to the activities of drug dealers killed extrajudicially in the country.
"Well, hey, look, this is bad stuff," he said. "They slice them up, they carve their initials in the girl's forehead, OK. What are we supposed to do? Be nice about it?"
Rodrigo Duterte says he 'doesn't give a s*** about human rights' as 3,500 killed in war on drugs
Time's annual award is presented to a figure who has influenced the news agenda - for better or worse. Mr Trump was announced as their winner by editor Nancy Gibbs for "framing tomorrow's political culture by demolishing yesterday's".
"For reminding America that demagoguery feeds on despair and that truth is only as powerful as the trust in those who speak it, for empowering a hidden electorate by mainstreaming its furies and live-streaming its fears, and for framing tomorrow's political culture by demolishing yesterday's, Donald Trump is TIME's 2016 Person of the Year."
Register for free to continue reading
Registration is a free and easy way to support our truly independent journalism
By registering, you will also enjoy limited access to Premium articles, exclusive newsletters, commenting, and virtual events with our leading journalists
Already have an account? sign in
Join our new commenting forum
Join thought-provoking conversations, follow other Independent readers and see their replies