Downfall of Dustin 'Screech' Diamond, the 'Saved By The Bell' star charged with bar stabbing
The actor has faced financial difficulties, produced a fake sex tape and released a much-criticised book about the sitcom since the last episode aired more than 20 years ago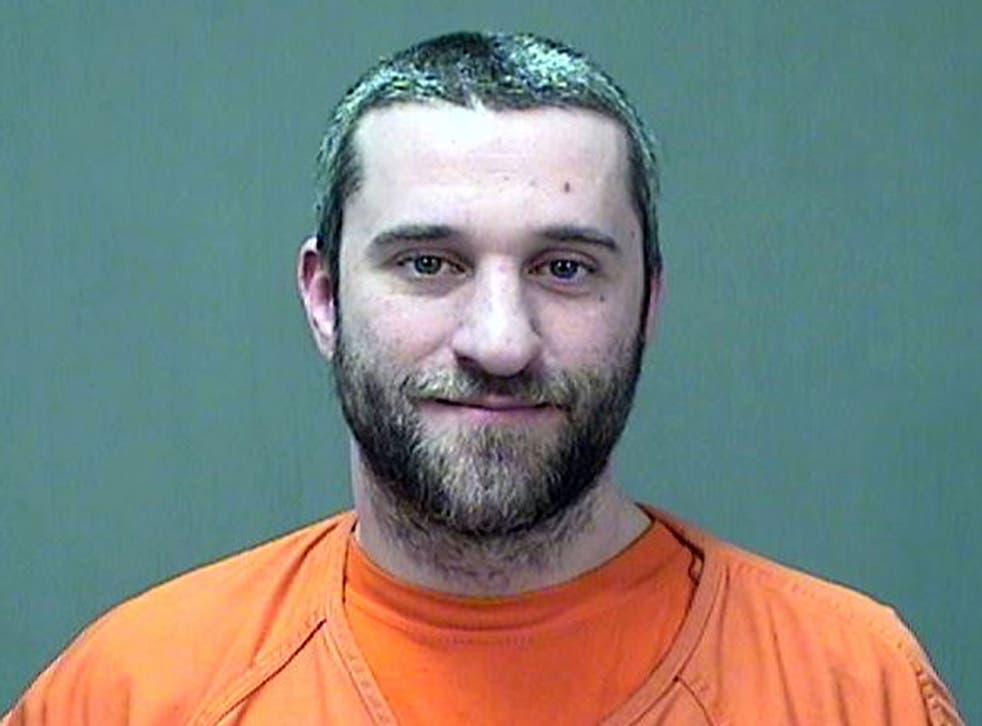 It is not what you would expect from Bayside High's resident lovable nerd. On Christmas Day, Dustin Diamond, best known for playing Samuel "Screech" Powers in the 1990s teen sitcom Saved By The Bell, was arrested in his hometown of Port Washington, Wisconsin, for allegedly stabbing another man with a flick knife during a bar fight.
The victim's wounds were not life-threatening, and Diamond, 37, reportedly claimed he had acted in self-defence. He was nonetheless charged with recklessly endangering safety, carrying a concealed weapon and disorderly conduct.
He is due to return to court for a hearing on Monday. According to CNN, one witness told police the brawl started after the bar's other patrons began taking pictures of Diamond and his girlfriend, 27-year-old Amanda Schutz.
Although the last episode of Saved By The Bell aired more than 20 years ago, in 1993, fame continues to pursue Diamond and his cast-mates, sometimes against their will. Despite lucrative appearances in multiple reality television shows in the US – including Celebrity Big Brother, Celebrity Fit Club and Hulk Hogan's Celebrity Championship Wrestling – Diamond has been sued several times in the past decade for failure to pay taxes or make his mortgage payments. In 2006, to save his home from repossession, he sold autographed T-shirts and produced a fake sex tape using a body double, entitled Screeched: Saved By The Smell.
Earlier this year, a television film about the making of the sitcom was broadcast, based on Diamond's 2009 tell-all book, Behind The Bell. The book was criticised by his cast-mates, who said many of its salacious claims of sex and drug use were untrue. In 2013, Diamond himself denounced the memoir, claiming its ghost writer had exaggerated and distorted his recollections.
Mark-Paul Gosselaar, who played Bayside hunk Zack Morris, recently told HuffPost Live that Diamond's book was "negative, and I don't remember those things, because my experience on the show was very positive". A rumour started in the 1990s that Gosselaar had been killed in a motorcycle accident, but he has in fact enjoyed a healthy post-Saved... career, starring in several series of NYPD Blue, and in the legal series Franklin & Bash. Mario Lopez, aka AC Slater, is perhaps the most high-profile Bayside alumnus, hosting such shows as the US version of The X Factor and the entertainment review Extra.
Tiffani-Amber Thiessen, who went from one fictional LA high school to another when she swapped Saved By The Bell for a starring role in Beverly Hills 90210, is now a regular on the crime drama White Collar, but life after Saved... has not been quite so kind to her female co-stars.
Elizabeth Berkley made the biggest splash in the immediate aftermath of the series, playing an exotic dancer in Paul Verhoeven's 1995 flop, Showgirls. She has since been reduced to playing bit parts and competing in Dancing With The Stars.
Meanwhile, Lark Voorhies, formerly best known as Bayside fashion-lover Lisa Turtle, self-published an e-book, True Light. Dennis Haskins, who played Saved's school principal Richard Belding, continued to act and last appeared in a recent episode of the sitcom New Girl.
Join our new commenting forum
Join thought-provoking conversations, follow other Independent readers and see their replies