Dubai ruler's eldest son dies of heart attack aged 33
Three days of mourning declared as Sheikh Rashid bin Mohammed bin Rashid Al Maktoum laid to rest
David Trayner
Sunday 20 September 2015 16:11 Comments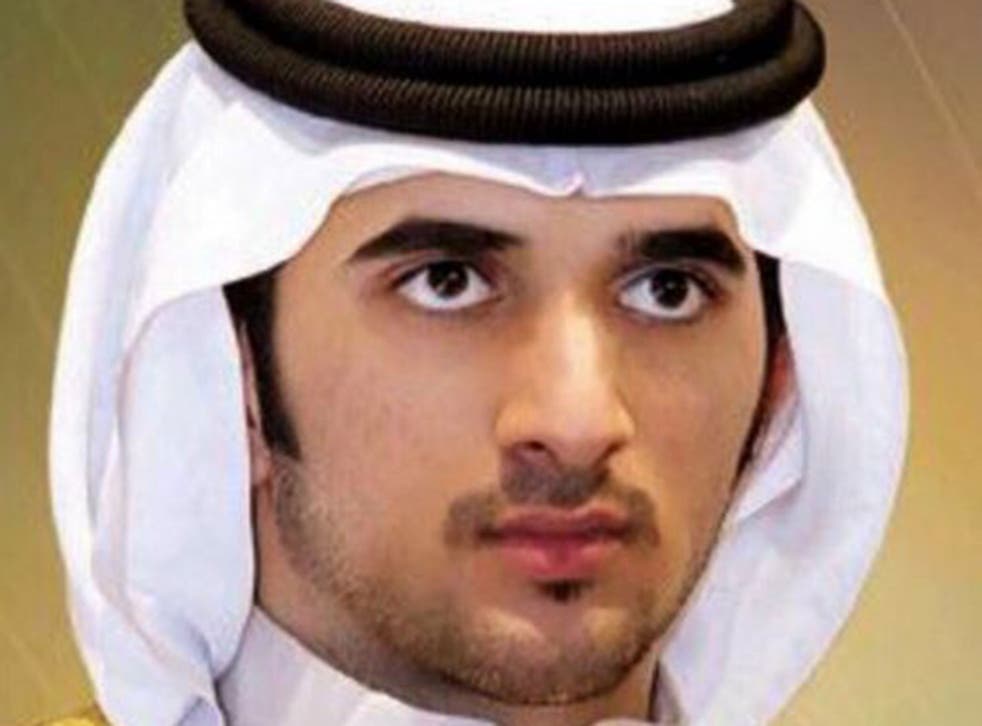 The eldest son of the ruler of Dubai – one of the richest royals in the world – has died of a heart attack aged 33.
Sheikh Rashid bin Mohammed bin Rashid Al Maktoum, eldest son of Sheikh Mohammed bin Rashid Al Maktoum, who is vice-president and prime minister of the United Arab Emirates and ruler of Dubai, died on Saturday morning.
The young prince's body has been laid to rest at the Umm Hurair cemetery in Dubai after funeral prayers led by his father.
Crown prince Sheikh Hamdan bin Mohammed paid tribute to his brother on Instagram, posting a photograph with the caption: "Today, I lost a best friend and a childhood companion...my dear brother Rashid. You will be missed."
SCROLL DOWN FOR VIDEO
Hundreds of relatives and officials gathered inside the Zabeel Mosque in Dubai to pay their respects to the ruler's son.
His coffin, wrapped in the Emirati flag, was carried in by several of his brothers.
An official release by the Court of the Ruler of Dubai said: "God bless the deceased young man. We belong to Allah and to Him we shall return."
Flags are flying at half-mast across the emirates as the oil-rich nation observes three days of mourning.
Middle Eastern leaders, including King Salman bin Abdulaziz Al Saud of Saudi Arabia and Egyptian president Abdel Fattah el-Sisi, have offered condolences to Sheikh Mohammed, who is one of the most influential figures in the region.
After attending school in Dubai, Sheikh Rashid graduated from Sandhurst military academy, in Berkshire, in 2002.
Known for his love of horses, the prince won two gold medals riding in endurance races at the Asian Olympics in 2006.
A keen sportsman, he was a founding member of Dubai Sports and Cultural Club, which he chaired until 2005, and supported Manchester United.
He also contributed to Dubai Cares, a charitable organisation that aims to tackle child poverty.
Register for free to continue reading
Registration is a free and easy way to support our truly independent journalism
By registering, you will also enjoy limited access to Premium articles, exclusive newsletters, commenting, and virtual events with our leading journalists
Already have an account? sign in
Join our new commenting forum
Join thought-provoking conversations, follow other Independent readers and see their replies