Dustin Diamond: Saved by the Bell actor's stabbing trial mired in controversy from the outset following lawyer's blunder
The case got off to a rocky start after Diamond's lawyer was reprimanded
Jenn Selby Comments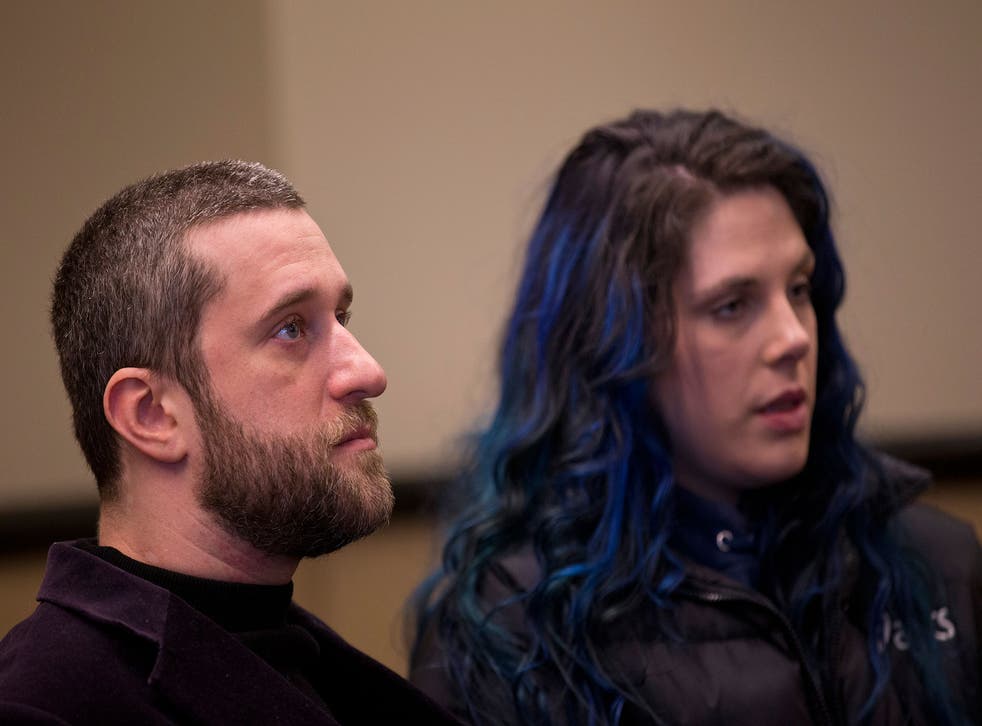 Dustin Diamond – the actor who played Screech in Nineties teen-com Saved By The Bell – was probably the last person the world expected to be making a headline comeback on Christmas Day 2014.
But images of the 38-year-old's mugshot quickly went viral when he was arrested accused of pulling a knife and stabbing a man during a bar brawl in Port Washington, Wisconsin, after a women allegedly punched his girlfriend in the face. He was later charged.
This week saw Diamond and fiancée Amanda Schutz in court – and it seems the trial has already got off to a rocky start.
The actor's lawyer, Thomas Alberti, was reprimanded by Judge Paul Malloy after reportedly driving to the courthouse with the message "good luck to Dustin and Amanda" scrawled in the back window of his car.
"I'm telling you right now, anymore shenanigans like that and you'll find yourself in contempt faster than fast," Judge Malloy told Alberti, E! News reports.
"I don't know what you were thinking. Don't do anything more like that."
Saved By The Bell then and now

Show all 7
"They're just good people," Alberti told reporters gathered outside the court following the end of day two.
"I want to put on a good defence for them. What they did wasn't wrong, we're going to prove that in court. And no more messages on cars. We'll do it in the courtroom."
Diamond, who has pleaded not guilty, is currently free on a $10,000 bail. If convicted, he could be set to spend up to five years in prison and five years of extended supervision.
Register for free to continue reading
Registration is a free and easy way to support our truly independent journalism
By registering, you will also enjoy limited access to Premium articles, exclusive newsletters, commenting, and virtual events with our leading journalists
Already have an account? sign in
Join our new commenting forum
Join thought-provoking conversations, follow other Independent readers and see their replies