Dylann Roof: Accused Charleston church shooter 'assaulted by fellow inmate' in jail
The 21-year-old was reportedly involved in an altercation with another inmate
Andrew Buncombe
New York
Thursday 04 August 2016 17:30 Comments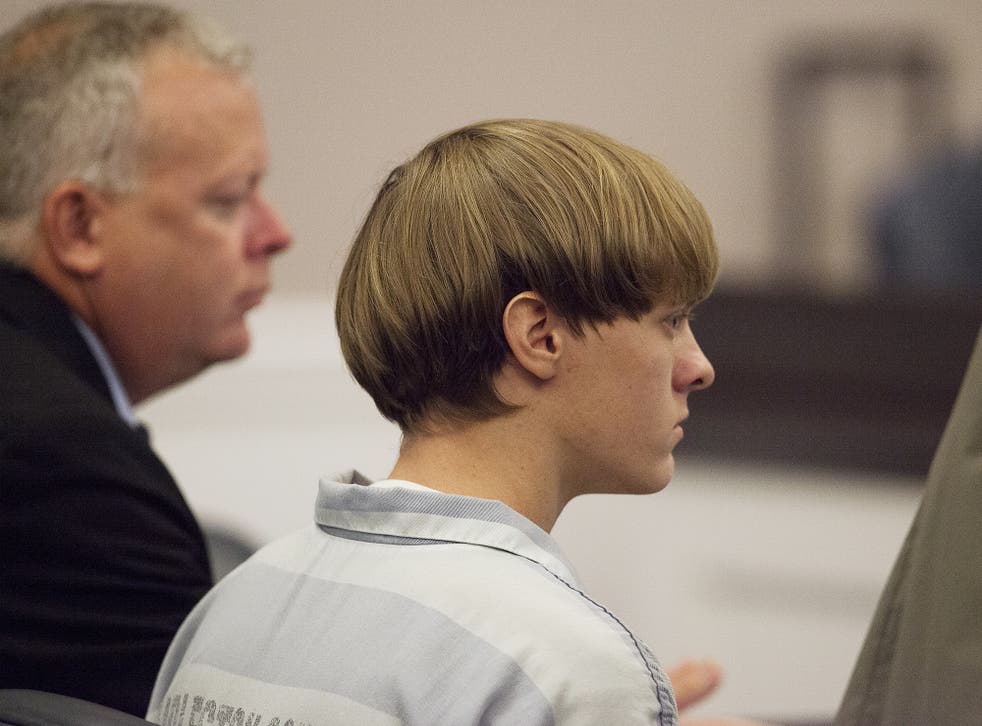 Dylann Roof, the man charged with murder following a shooting at an historic black church, has been assaulted in jail by another inmate.
The 21-year-old he was attacked in a housing unit while waiting for a shower on Thursday morning. No weapn was used in the attack and Roof was not badly hurt. He received medical treatment and was returned to his cell.
Roof is charged with nine counts of murder following the attack on the Emanuel AME church in Charleston in June 2015. Nine members of a bible study group, all of them African American, were killed.
He faces a total of 33 charges in federal court, and others in the state system. Prosecutors from both courts are seeking the death penalty.
The attack happened on Thursday morning while Roof was waiting for his morning shower at the Charleston County Detention Centre, Sheriff Al Cannon said at a press conference.
He said that inmate Dwayne Stafford, 25, "punched [Roof] a number of times and assaulted him quickly" before a jail guard pulled the two apart.
Stafford, who was booked into the jail in January 2015 on armed robbery and assault charges. Roof and his lawyer did not intend to press charges, Mr Canon said.
Many of on social media praised Stafford actions.
"Whoever assaulted Dylan Roof in jail? Get that man a Whopper!" wrote one Twitter user, joking about how the cops who arrested Roof in 2015 bought him a meal at Burger King before carting him off to jail.
Roof has been in protective custody ever since his June 2015 arrest.
Under protective custody protocol, jail guards lock all other inmates in their cells before allowing Roof out of his to shower and use the recreation room. Police are investigating how Stafford was able to get loose from his cell while Roof was out of his.

Register for free to continue reading
Registration is a free and easy way to support our truly independent journalism
By registering, you will also enjoy limited access to Premium articles, exclusive newsletters, commenting, and virtual events with our leading journalists
Already have an account? sign in
Join our new commenting forum
Join thought-provoking conversations, follow other Independent readers and see their replies