Ed Sheeran 'to take a break from music and work in charity shop'
Pop star reportedly planning to volunteer in local shop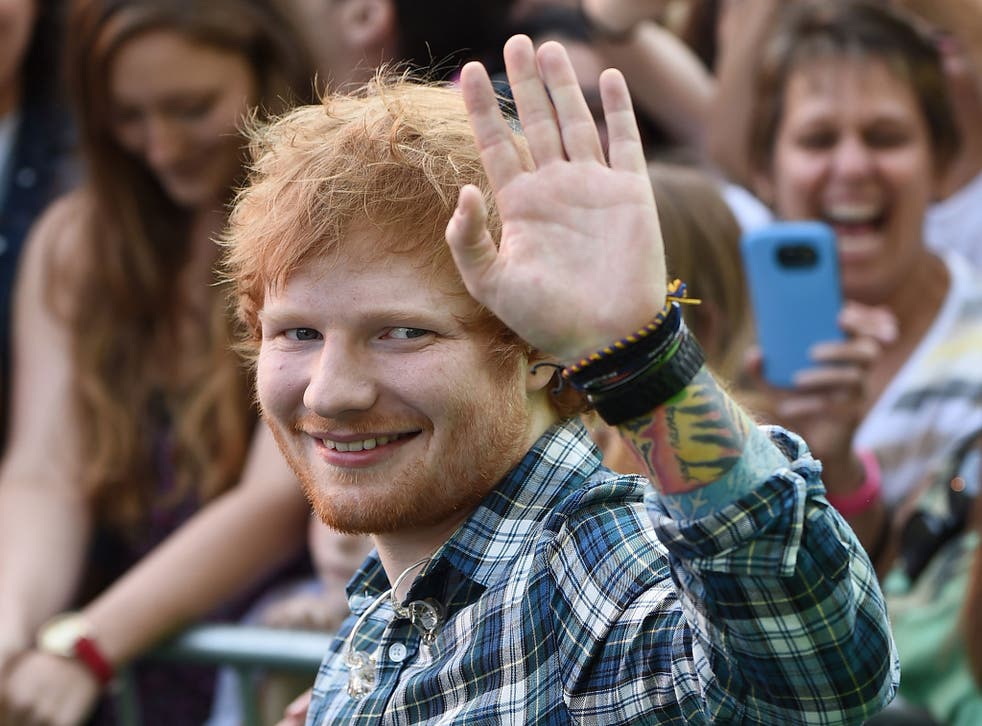 Ed Sheeran is reportedly planning to put his domination of the music world on hold to volunteer at a charity shop.
The singer, who is one of the world's most successful musicians, is to work behind the tills in the Sue Ryder shop in Framlingham, Suffolk, according to the Mirror, and help a number of local good causes.
The Twittersphere – like many fans' hearts no doubt – has gone into meltdown since the news broke.
Some people seemed pleased for different reasons.
The claim may sound unbelievable by the 24-year-old Thinking Out Loud singer, whose album X has sold more than 5.8million copies worldwide, has form.
He donated eight bags of clothing to the St Elizabeth Hospice charity shop in the town in February 2014, raising more than £4,000 and handed over a number of outfits he took to the Grammy Awards to the same store in March.
Jacqui Bell, manager of Sue Ryder, told the Mirror: "There's a good possibility he will volunteer here. We'd welcome him.
"My volunteers, who are aged between 61 and 91, know Ed because he was brought up in the town.
"They would be fine working with him."
Join our new commenting forum
Join thought-provoking conversations, follow other Independent readers and see their replies