Edward Snowden 'supporter' trolls anchor by defending Edward Scissorhands during segment about whistleblower
US comedian Jon Hendren gets through a whole discussion defending the fictional character without being questioned 
Heather Saul
Thursday 01 October 2015 10:41 Comments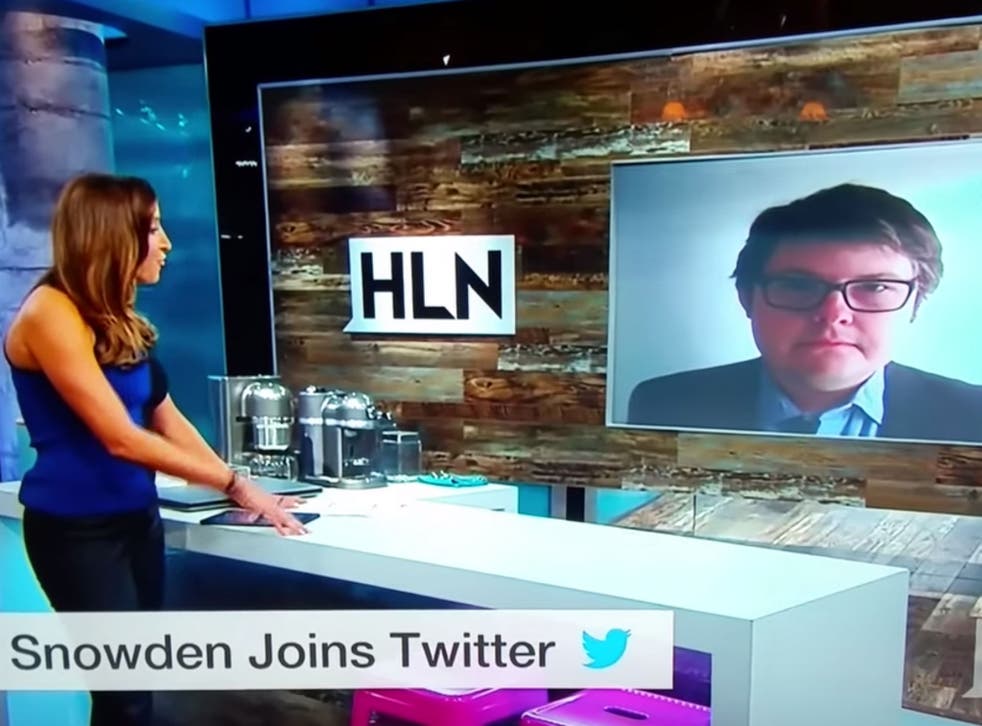 A US comedian trolled a TV network by responding to every question about Edward Snowden with an answer about the fictional film character Edward Scissorhands.
The fugitive contractor caused a stir earlier in the week by finally joining Twitter over two years after fleeing the US. The only person Snowden is following so far is the National Security Agency's official account.
Jon Hendren was invited on to HLN's news show as a "Snowden supporter" during a discussion on whether the NSA whistleblower should be allowed to have a Twitter account.
Yasmin Vossoughian kicked off the segment by asking Hendren why Snowden should be treated differently to terrorists by Twitter, if he potentially put the public in danger by leaking classified government documents. "Were his actions worth the risk?" she asked.
The conversation started off normally, with Hendren replying: "He's a hero, he's doing what any one of us should've done in that situation. He's got a voice, he's been isolated for so long. He's got valid things to say, we should listen to what he says."
He then launched into a passionate defence of Tim Burton's fictional creation.
"Well, you know, to say that he couldn't harm somebody with what he did - he could, absolutely, he could. But to cast him out, to make him invalid in society simply because he has scissors for hands - I mean, that's strange. People didn't get scared until he started sculpting shrubs into dinosaur shapes and whatnot."
Vossoughian either didn't understand that he wasn't speaking about Snowden or chose not to acknowledge what he was doing and moved on with a question about whether Snowden's move to Russia was hypocritical.
This time, Hendren responded with an answer that actually included the name "Edward Scissorhands".
People news in pictures

Show all 18
"Just because he was created on top of a mountain by Vincent Price, and incomplete, with scissors for hands and no heart - Edward Scissorhands is a complete hero to me. Where else is he going to go? We cast him out. We got scared when he poked a hole in a waterbed with his scissor fingers, and that was unreasonable of us."
Vossoughian wrapped up the interview after this, telling Hendren: "I appreciate you giving us your opinion."
Why a comedian (with the Twitter handle @fart) was invited on the show to discuss Snowden's Twitter account remains unclear.
Register for free to continue reading
Registration is a free and easy way to support our truly independent journalism
By registering, you will also enjoy limited access to Premium articles, exclusive newsletters, commenting, and virtual events with our leading journalists
Already have an account? sign in
Register for free to continue reading
Registration is a free and easy way to support our truly independent journalism
By registering, you will also enjoy limited access to Premium articles, exclusive newsletters, commenting, and virtual events with our leading journalists
Already have an account? sign in
Join our new commenting forum
Join thought-provoking conversations, follow other Independent readers and see their replies