Elizabeth Young: Writer, researcher and ferocious campaigner for nuclear disarmament and the preservation of historical sites
Having attended schools in Switzerland, France and England, she was bilingual in French and English, and proficient in Italian
Janie Hampton
Monday 05 January 2015 13:19 Comments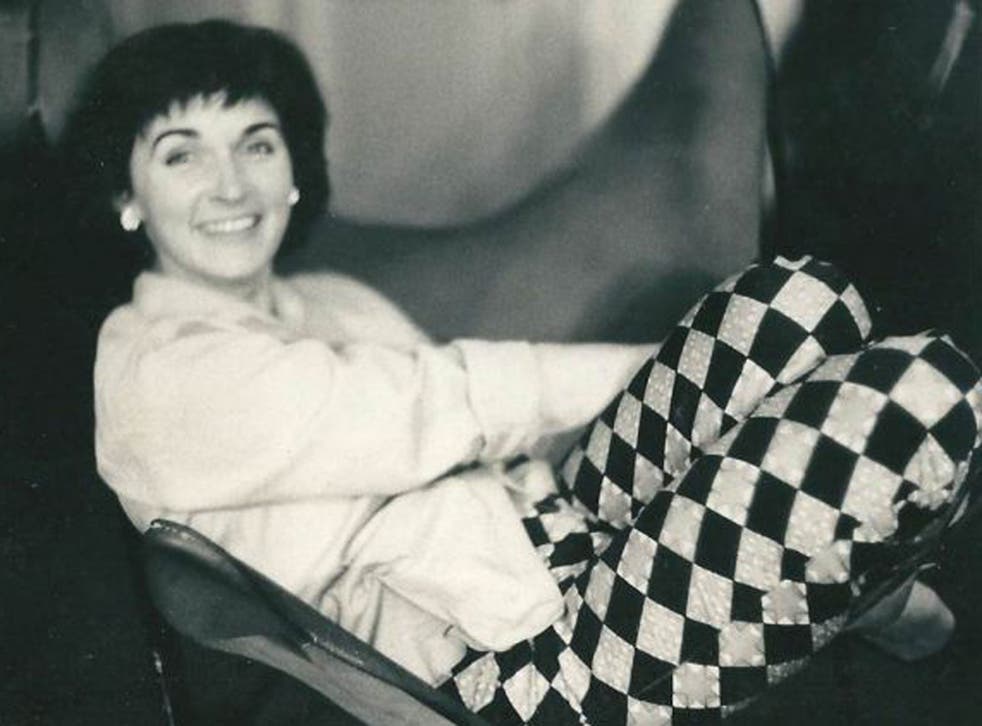 Elizabeth Ann Young, Lady Kennet, was a British writer, poet and campaigner for nuclear disarmament.
Having attended schools in Switzerland, France and England, she was bilingual in French and English, and proficient in Italian. Later, from Downe House School in Berkshire, she won an Exhibition to Somerville College, Oxford, to read Philosophy, Politics and Economics.
After three years in the Women's Royal Naval Service, she met Wayland Young at a Cambridge ball and then worked with his half-brother, the ornithologist Peter Scott. In 1948, she and Wayland married – and in 1960 he inherited the title of Baron Kennet from his father, the politician Edward Hilton Young.
Young was a second-generation arms-control campaigner. Her father, Captain Bryan Adams DSO RN, was Naval Advisor to the Disarmament Section of the League of Nations in Geneva from 1929 to 1939. Her mother, Audrey Marshall, had died while swimming in Lake Geneva when Young was six.
The historian Sir Michael Howard first met Young on the ski slopes of Gstaad in 1937. "She was already a very obstreperous little girl!" he said. "In the 1950s and 60s we were deeply concerned about nuclear weapons. The most positive result of our endeavours was the creation of the International Institute for Strategic Studies in 1958, and Liz was always an active member." Like her strong-willed mother-in-law, Kathleen, the sculptor and widow of Captain R F Scott of the Antarctic, Young chose to influence those with power, rather than court it herself. "Liz's interventions at meetings were dreaded. She could be relied on to ask the most awkward questions..."
"She was totally committed to arms control and particularly nuclear weapons," said Lord David Owen. "She had a deep intellectual understanding of the issues and became a world expert. She was une femme serieuse – and I mean that as a high compliment.'
Young was the coordinator of UK Pugwash, the international conference based on the manifesto signed by Bertrand Russell and Albert Einstein in 1955 calling for world leaders to seek peaceful resolutions to conflict. "Scientists from all nations, including the USA and USSR, met behind the scenes to discuss arms control, with the blessing of their governments who had to stick to Cold War rhetoric," said Easter Russell, eldest daughter of Young, and Pugwash researcher.
In 2008 she submitted a Memorandum on Missile Defence to the Foreign Affairs Committee on Global Security. "Nothing has very much changed," she wrote. "Governments continue to value their own state's interests above others' and above those of the international community."
Young was an active member of The Royal Institute of International Affairs, Chatham House, for 39 years. Former director Victor Bulmer-Thomas remembers her as "a ferocious campaigner for peace, in particular against weapons of mass destruction and recently, drones and cyber vulnerabilities."
Writer and film-maker Zoe Young commented that her mother was "warm-hearted and welcoming, always looking for solutions, and honoured to have been a fellow of the Federation of American Scientists, despite the fact she was neither American nor a scientist."
Outside of her arms-control campaigning, Young was an enthusiastic and effective preservationist. In 1956 she and her husband published Old London Churches (John Betjeman's Book of the Year), following which she founded the Hawksmoor Committee, and saved Christ Church, Spitalfields.
Having won the battle to preserve Avebury in Wiltshire from hotel developments, she advised on the protection of Stonehenge from inappropriate roads and visitor centres. "Wayland and Liz worked as a team," wrote Kate Fielden of the Stonehenge Alliance of NGOs. "He as the front man, and she as principal supporter. With her wide experience of parliament, she was brilliant at research, drafting and editing. She taught me not to accept a brush-off from those in authority."
For over 60 years she lived with her expanding family in an early 19th-century house previously owned by JM Barrie, overlooking Kensington Gardens. The panelled living room has both a grand piano and harpsichord, and the walls are lined with books and paintings. Hanging on the bannister, as if he had recently called by, is T E Lawrence's dagger and head-dress. Entering this welcoming haven in 1967, John Matthias, the North American poet and Young's brother-in-law, wrote that he felt like "an American pilgrim out of Henry James."
Young's superb cooking included garlic and yogurt long before Elizabeth David had introduced either to Britain. But she was usually to be found on her sofa, surrounded by books, journals and small things. "Tiny sprigs and twigs," recalled her daughter Mopsa. "Tiny teapots; the wings of butterflies, jewel-like beetles; interesting little stones and bones. And she loved tiny children. When I brought my firstborn home, Ma turned and asked Wayland, 'Couldn't we have just one more?' She was 64."
When she and Wayland refound their Christian faith, three of their children were baptised and among their godparents were family friends Henry Kissinger, John Betjeman and William Golding.
Elizabeth Young, (née Adams), Lady Kennet, campaigner: born London 14 April 1923; married 1948 Wayland Young, Lord Kennet (died 2009, five dughters, one son); died London 30 November 2014.
Register for free to continue reading
Registration is a free and easy way to support our truly independent journalism
By registering, you will also enjoy limited access to Premium articles, exclusive newsletters, commenting, and virtual events with our leading journalists
Already have an account? sign in
Join our new commenting forum
Join thought-provoking conversations, follow other Independent readers and see their replies