Elton John says he fell out with David Bowie over 'token queen' remark
'David and I were not the best of friends towards the end'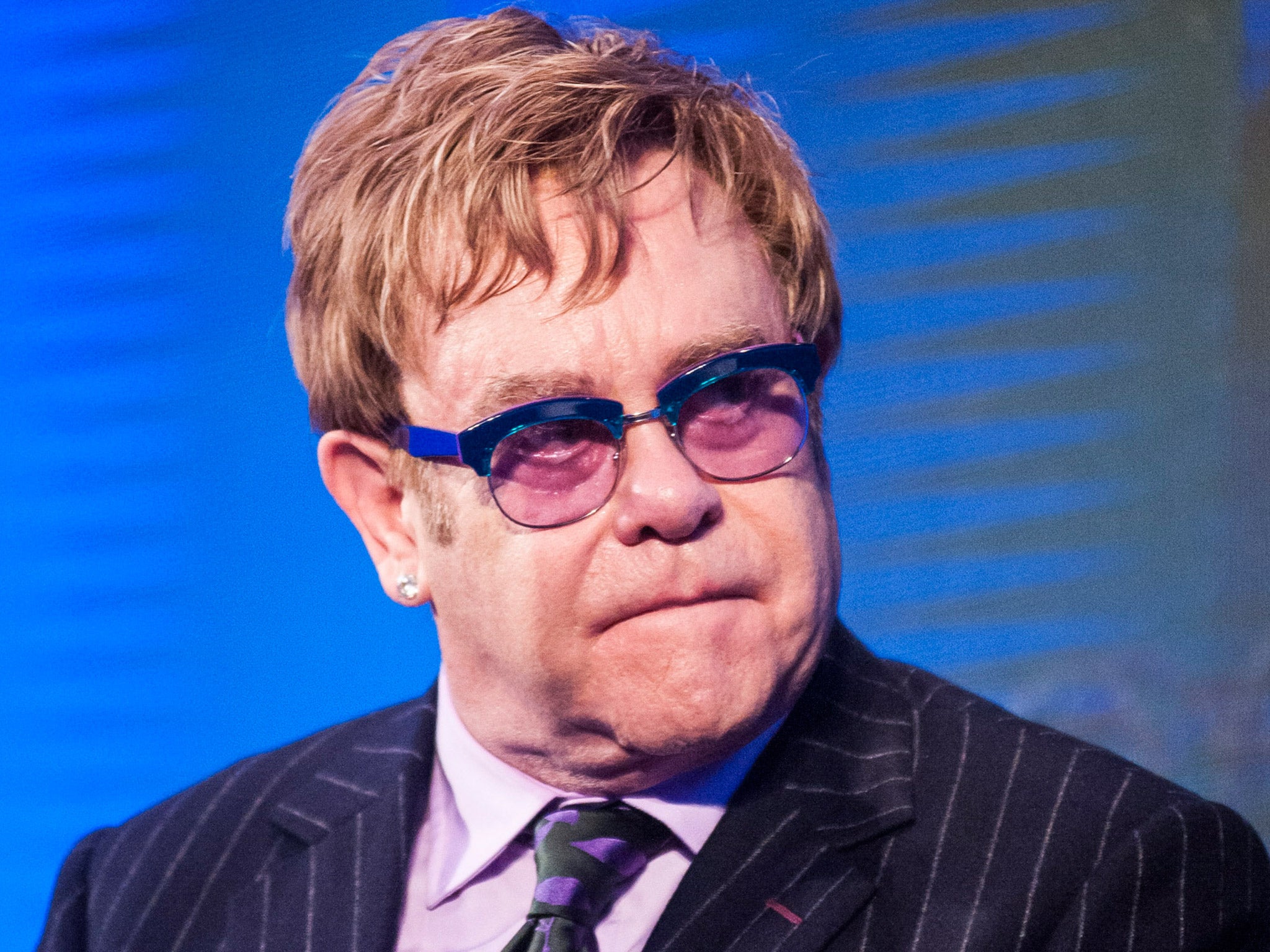 Sir Elton John has revealed that he and David Bowie fell out 40 years ago and never managed to salvage their friendship.
After Bowie called Sir Elton "rock 'n' roll's token queen" in an interview with Rolling Stone in the 1970s, their companionship came to an abrupt end.
Speaking to The Evening Standard, the legendary 68-year-old singer revisited the feud.
"David and I were not the best of friends towards the end. We started out being really good friends. We used to hang out together with Marc Bolan, going to gay clubs, but I think we just drifted apart.
"He once called me "rock'n'roll's token queen" in an interview with Rolling Stone, which I thought was a bit snooty. He wasn't my cup of tea. No; I wasn't his cup of tea".
But the piano troubadour was also keen to praise Bowie for the way he dealt with his death.
"But the dignified way he handled his death, I mean, thank God. I knew he'd had a heart attack on stage in Berlin years ago, but not about the cancer. Everyone else take note of this: Bowie couldn't have staged a better death. It was classy".
David Bowie: Life in pictures
Show all 30
It wasn't until John received a sudden phone call in the early hours of the morning that he learnt of Bowie's death.
"I was in Los Angeles, asleep. It was 3am and the phone rang. It was David [Furnish, Elton's partner of 23 years and now husband]. I immediately panicked, as when you get a phone call at three o'clock in the morning you think something is wrong.
"I thought of the kids, something has happened to the kids. And David said, 'I thought I better let you know, David Bowie has died'. And I was shocked… I couldn't go back to sleep".
Upon hearing the news, John played an extended piano version of the hit Space Oddity in tribute to Bowie.
Prior to their fall out, John and Bowie spent a great deal of time together at music venues and gay clubs.
Join our commenting forum
Join thought-provoking conversations, follow other Independent readers and see their replies