Emily Brothers hits back at Rod Liddle column asking how blind transgender Labour candidate knew she was 'the wrong sex'
Liddle has since apologised for the 'poor joke'
Heather Saul
Friday 12 December 2014 13:07 Comments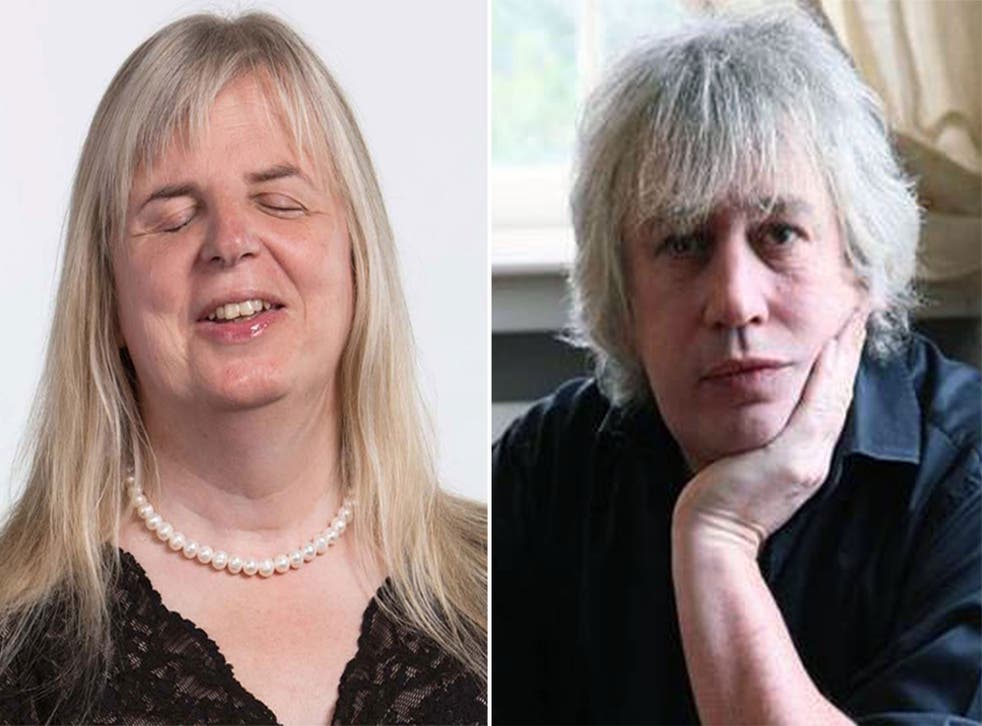 Emily Brothers has hit back at Rod Liddle for comments he made in a recent column, where he asked how the blind transgender Labour candidate would have known she was "the wrong sex".
Ms Brothers recently came out as transgender, making her the first openly transgender Labour candidate to run for Westminster. Her announcement was welcomed by her peers and the Labour leader Ed Miliband, who said he was feeling "so proud" that his party chose her to stand in the 2015 general election.
Mr Liddle, an associate editor of The Spectator and former editor of the BBC Radio 4 Today programme, responded to the news in a column branded "transphobic" for The Sun.
He wrote: "She'll be standing at the next election in the constituency of Sutton and Cheam. Thing is though, being blind, how did she know she was the wrong sex?"
His remarks quickly drew a backlash of criticism on Twitter, where they were condemned as "cruel" and "nasty". Others denounced them as "insensitive" and discriminatory towards the transgender community and people with disabilities.
Meanwhile, some users criticised The Sun for printing the article in its newspaper, branding the decision to do so "a disgrace".
Speaking to The Independent, Ms Brothers called for Liddle to have the "good grace" to apologise for his remarks and withdraw them.
"Personally I am ok and not distressed by his ridiculous comments," she said.
"My position is that I think it's a cheap comment that doesn't surprise me coming from The Sun.
"But my concern is how other transgender people feel about these comments, particularly those who are going through the transitioning process and are fearful of other people's reactions, and fearful of being ridiculed."
She added: "The question I would ask him is this: When he turns the lights out, does he not realise he is a man?"
Mr Liddle has since apologised for his comments, saying: "I wish Emily the very best and I'd definitely vote for her if I lived in Sutton and Cheam. I am sorry for the poor joke!"
Speaking after the Twitter storm, Ms Brothers said she was overwhelmed by the number of people who took a stand against the comments.
"Even before this, I've been overwhelmed by the reaction of people who have said things about me for which I am grateful - Labour party people, my opponents and people not connected to politics," she said.
"I am deeply touched by the comments of others and proud of their response in terms of seeking to defend me and other transgender people over the comments."
The most important recent coming outs

Show all 17
Dylan Sharpe, The Sun's head of PR, responded on Twitter to claims the paper was being "discriminatory" and "transphobic" from one user, saying: "It's from Rod Liddle's column, where he gives his opinion. It is not the view of The Sun newspaper."
The Sun declined to comment when contacted by The Independent.
Register for free to continue reading
Registration is a free and easy way to support our truly independent journalism
By registering, you will also enjoy limited access to Premium articles, exclusive newsletters, commenting, and virtual events with our leading journalists
Already have an account? sign in
Join our new commenting forum
Join thought-provoking conversations, follow other Independent readers and see their replies