Emma Watson's feminist reaction to Prince Harry speculation: 'Marrying a prince is not prerequisite to being a princess'
Her tweet follows her ardent campaigning for UN initiative #HeForShe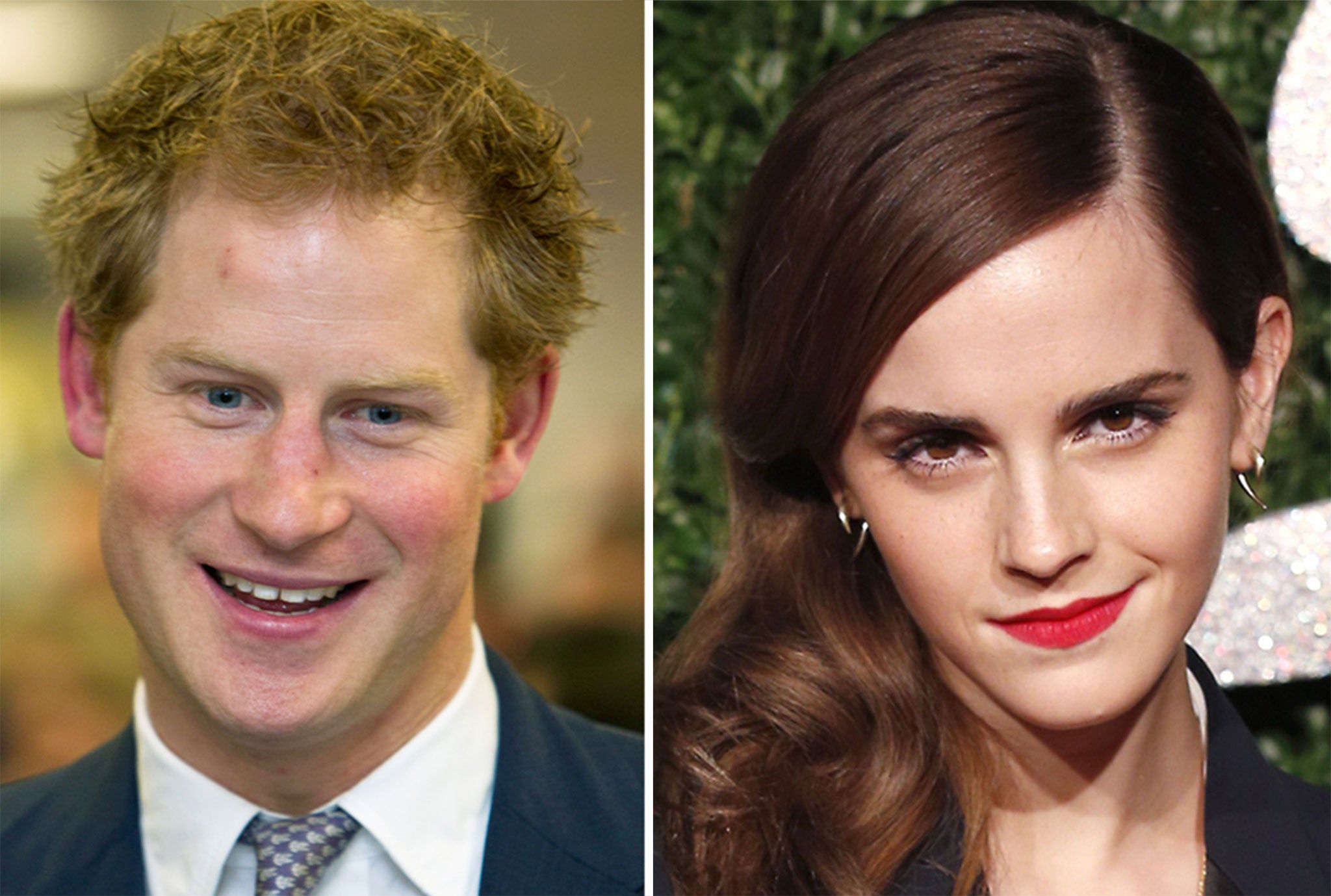 The internet was rife with spurious reports that Emma Watson had privately begun dating Prince Harry over the weekend. They are both single, after all.
The speculation started following an article in Australian women's magazine Woman's Day, which quoted "a source" close to pair as saying something no ordinary person would ever say out loud.
Watson's normal response to the made up news would have been to remain composed and stony silent.
But as ever, the UN Ambassador for Women had a point to make on the issue of feminism:
Her tweet follows her ardent campaigning for UN initiative #HeForShe, which encourages men to stand side-by-side with women in the promotion of gender equality.
"I've had my breath taken away when a fan told me that since watching my speech she has stopped herself being beaten up by her father," she said during her speech at Davos last month.
"I've been stunned by the amount of men in my life that have contacted me since my speech to tell me to keep going, and that they want to make sure that their daughters will still be alive to see a world where women have power and equality, economically and politically."
"There is a greater understanding than ever that women need to be equal participants in our homes, in our societies, in our governments, and in our workplaces," she added.
Feminist quotes from the icons to inspire you
Show all 22
In her New York speech last year, Watson said: "For the record, feminism by definition is: 'The belief that men and women should have equal rights and opportunities. It is the theory of the political, economic and social equality of the sexes.'"
"Men - I would like to take this opportunity to extend your formal invitation," she continued. "Gender equality is your issue too.
"Because to date, I've seen my father's role as a parent being valued less by society despite my needing his presence as a child as much as my mother's.
"I've seen young men suffering from mental illness unable to ask for help for fear it would make them look less 'macho' — in fact in the UK suicide is the biggest killer of men between 20-49; eclipsing road accidents, cancer and coronary heart disease. I've seen men made fragile and insecure by a distorted sense of what constitutes male success. Men don't have the benefits of equality either."
Her campaign has garnered a wealth of support from the entertainment world. Actors Eddie Redmayne, Douglas Booth and Tom Hiddleston are all among those who have promoted the gender equality initiative. Perhaps Prince Harry, too, will be tempted to lend a hand.