Emma Watson's most influential quotes about gender, feminism and sexuality
To mark her 26th birthday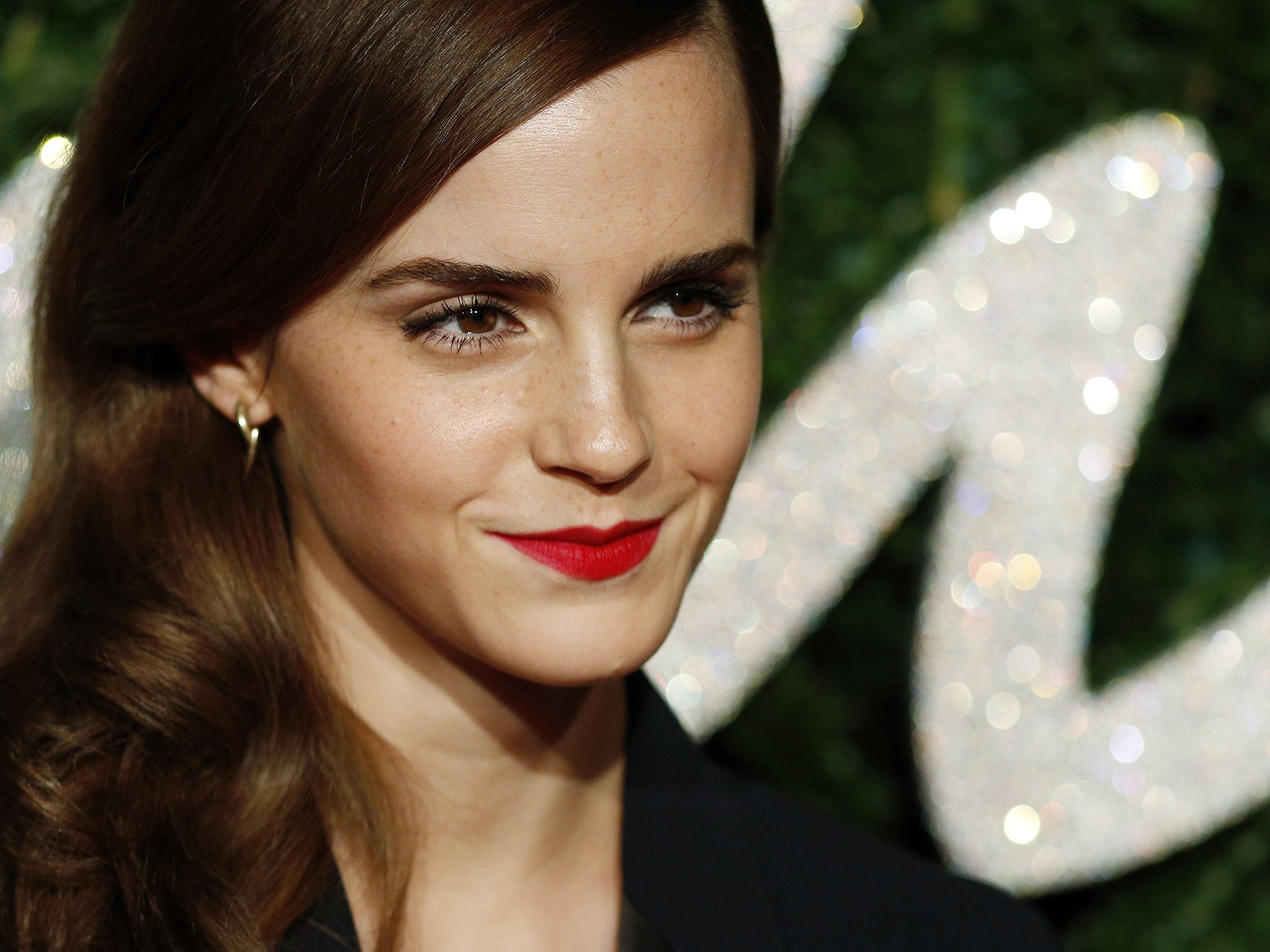 Emma Watson has transformed from a child star defined by one of the most popular film series in the world to a powerful voice for women and a driving force towards acheiving gender equality.
At just 26-years-old, she has debated the representation of women with feminist icons such as Gloria Steinem and Bell Hooks, been singled out by Malala as the voice that led her to identify as a feminist, launched her own international equality campaign and begun a year-long sabbatical from an incredibly successful acting career to dedicate her time to feminist activism.
Yet even Watson has struggled to disseminate her message at times in parts of the media more interested in her appearance and relationships. Her discussion on female sexuality led to glaring tabloid headlines about Watson perusing "explicit sex websites", while others essentially ignored the most important aspects of her discussion with Steinem to comment on her hair and eyebrows.
So, on her birthday, we remind you of the thought-provoking and influential quotes that promise to inspire and empower other women.
Feminist quotes from the icons to inspire you
Show all 22
Feminism
Watson highlights negative misconceptions surrounding the word feminism that need to be addressed in the fight for gender equality. "Feminism has become an unpopular word," she said during her conversation with Steinem. "Women are choosing not to identify as feminists. Apparently I am among the ranks of women whose expressions are seen as too strong, too aggressive, isolating, anti-men. Unattractive even."
But there was one point about the word that Watson was keen to stress in her inaugural HeForShe speech at the United Nations: "It is not the word that is important. It's the idea and the ambition behind it."
Speaking to Hooks during a conversation with feminism, she described how she has managed to break free from vicious cycles of listening to criticism and internalising it. "I'm on my journey with this and it might change, but I can tell you that what is really liberating and empowering me through being involved in feminism is that for me the biggest liberation has been that so much of the self-critiquing is gone.
"Engaging with feminism, there is this kind of bubble now that goes off in my head where these really negative thoughts about myself hit where I'm able to combat them in a very rational and quick way. I can see it now in a way that's different."
Exploring female sexuality
Many headlines were generated by her discussion of a website that uses scientific and academic research to better understand female sexuality, with findings passed on to subscribers.
"A friend told me about this website called OMGYES, which is dedicated to female sexuality," she told Steinem. "I wish it had been around longer. Definitely check it out."
The need for feminist alternatives to pornography
Watson has also called for the creation of "awesome alternatives" to pornography that empower instead of objectifying women.
"We should be creating lots of awesome, great alternatives to pornography."
Ageing and the representation of older women
Despite having not yet developed a single wrinkle, Watson insists she is ready to embrace ageing with open arms - a refreshing statement in a society where the propensity to airbrush almost every defining characteristic from a woman's face correlates with the rising number of women opting for increasingly drastic cosmetic surgical procedures.
"I'm excited about the ageing process," she has said. "I'm more interested in women who aren't perfect. They're more compelling."
Gender
Like many people promoting the gender fluid movement, Watson has reiterated how gender should not be considered in terms of binary, polarised opposites. "It is time that we all see gender as a spectrum instead of two sets of opposing ideals."
Join our commenting forum
Join thought-provoking conversations, follow other Independent readers and see their replies