Errol Brown: Frontman of Hot Chocolate and one of Britain's most successful musicians dies
The Jamaica-born pop star, who lived in Britain from the age of 11, died at home with his family in the Bahamas
Cahal Milmo
Thursday 07 May 2015 08:08 Comments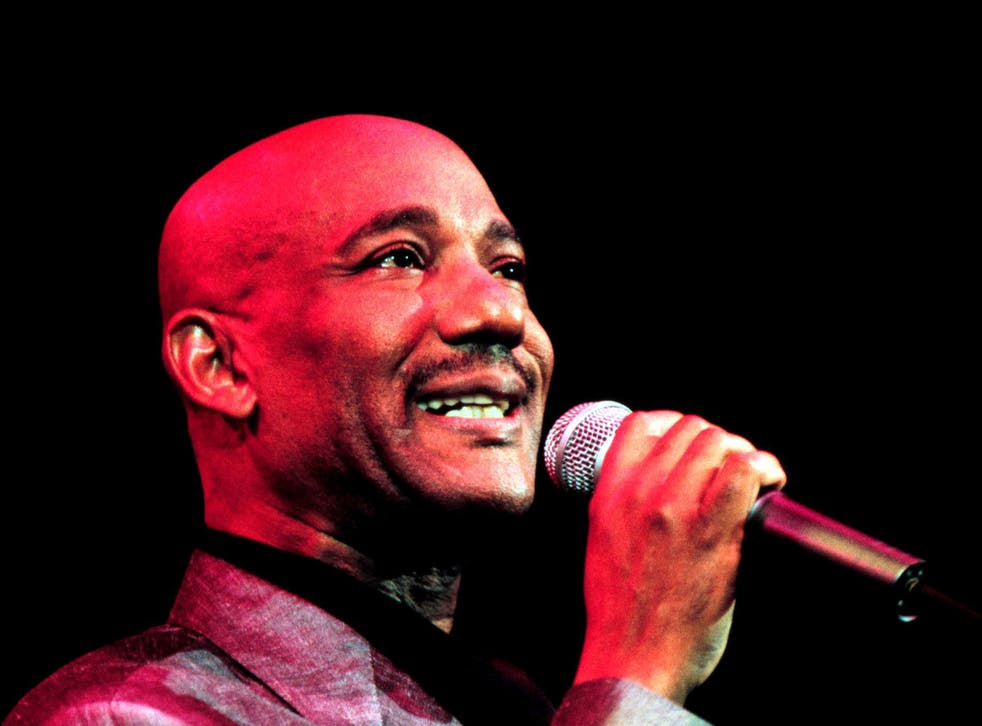 Errol Brown, the singer who as the ultra-smooth frontman of Hot Chocolate became one of Britain's most successful musicians, has died from liver cancer. He was 71.
The Jamaica-born pop star, who lived in Britain from the age of 11 and owed his big break to John Lennon before going on to score hits for three decades, died at home with his family in the Bahamas.
His manager, Phil Dale, said that Brown, who was perhaps best known for Hot Chocolate's oft-repeated soul anthem You Sexy Thing, had never lost his energy for songwriting.
In a statement announcing Brown's death, Mr Dale said: "There was always music around wherever he was. I've been with him in the middle of Australia and he has got an idea for a song and started writing."
He added: "Everybody uses the word gentleman but he really was a gentleman. He was a very personal friend of mine and he will be missed. I haven't been anywhere in the world where I haven't heard his music."
As the shaven-headed lead singer of Hot Chocolate, Brown and his colleagues had hits in more than 50 countries worldwide. Hot Chocolate was one of just three acts that scored a hit in the UK charts in every year of the 1970s.
With their irresistible bass lines and seductive vocals, the band were the uncontested disco kings of the 70s and 80s and rose from obscurity to eventually play Buckingham Palace at the wedding party for Prince Charles and Lady Diana.
Fellow musicians paid tribute to Brown. Beverley Knight said: "I am so gutted. Errol Brown was such a charismatic performer."
The singer and his fellow performers were discovered in the late 1960s when they produced a reggae version of Lennon's Give Peace A Chance.
A producer, concerned that the song had modified the Beatle's lyrics, sent a copy to the Fab Four's Apple records asking for permission for the new track. Lennon heard it by accident and approved to the extent that he decided to release the record himself.
Brown recalled being invited to Apple in London to meet their patron in 1969. The singer said: "All [Lennon] said was 'love it, good luck'. Then he walked off."
The band's association with Apple lasted only long enough for them to get their name from a secretary at the label, who was inspired by their multicultural line-up.
When Apple folded shortly afterwards, Hot Chocolate began a long association with the producer Mickie Most, who helped deliver the group to a succession of hits, including It Started With a Kiss and Everyone's a Winner.
For Brown, who was made an MBE by the Queen in 2003 and received an Ivor Novello a year later, the transition to becoming one of Britain's wealthiest black entertainers owed much to his mother.
After spending the first decade of his life being fostered by rigorously-strict relatives in Jamaica, he was reunited with his mother in south London, who promptly sent him to a private school where his Caribbean patois was replaced with middle-class English vowels.
He once recalled: "I was with boys who wanted to be doctors, lawyers. Where I was before, they wanted to be postmen, bus drivers. Your ambitions changed."
Brown left Hot Chocolate in 1986 and settled down to enjoy his success with his wife and two daughters, buying a mansion in Surrey, owning three racehorses and becoming an avid bridge player. The singer, who counted Michael Caine, Joan Collins and Roger Moore among his friends and acquaintances, was also a solid supporter of the Conservative Party - at one point treating the Tory conference to a rendition of Lennon's Imagine.
After a less-than-stellar solo career, Brown and his former bandmates enjoyed a revival when You Sexy Thing featured in the hit film, The Full Monty.
But the singer said he had few regrets about leaving behind the high point of his fame. He once said: "Once I got married, I left the life. I don't have to be looking for love. When you play to 100,000 people and you come off stage, and there's nobody there for you, that's the saddest day of your life."
Register for free to continue reading
Registration is a free and easy way to support our truly independent journalism
By registering, you will also enjoy limited access to Premium articles, exclusive newsletters, commenting, and virtual events with our leading journalists
Already have an account? sign in
Join our new commenting forum
Join thought-provoking conversations, follow other Independent readers and see their replies