Erykah Badu accused of victim-blaming after saying girls should wear knee length skirts to stop distracting men
'If I had a school I would make sure that the uniform skirt length was a nice knee length... It is fair to everyone,' says Badu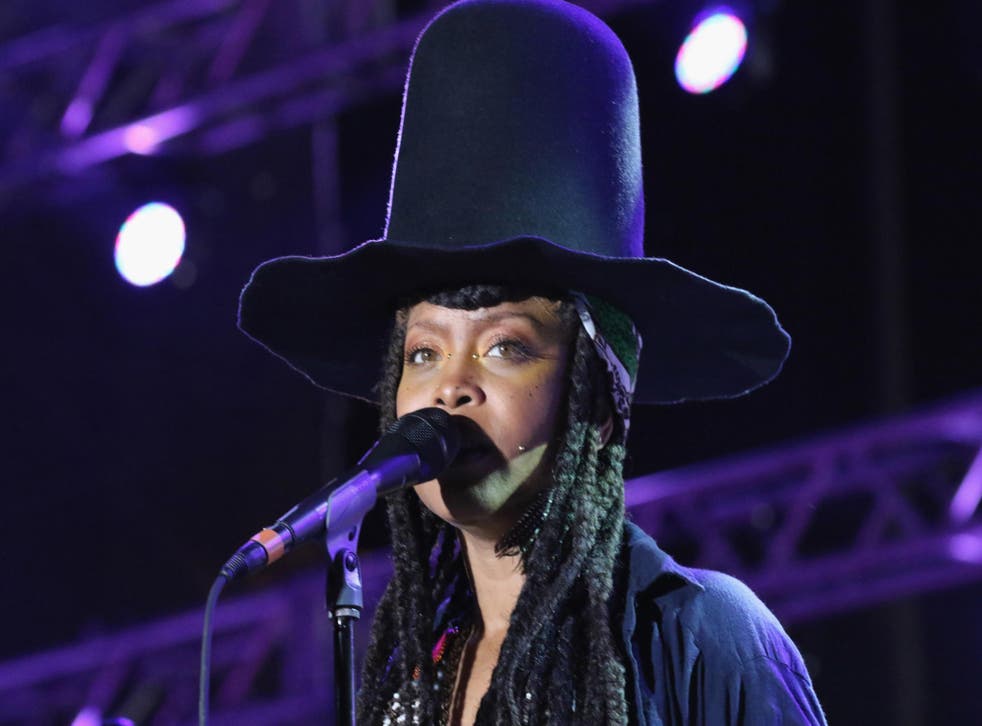 Erykah Badu has come out in support of the New Zealand school, which came under fire for telling teenage girls to lower their skirts to knee level so as not to "distract" male students and teachers.
Wading head first into the row, the singer-songwriter has come under fire for her protracted Twitter rant, which stretches out over the course of eleven tweets.
The 45-year-old, whose real name is Erykah Abi Wright, has stirred something of a backlash on Twitter, with users accusing her of victim-blaming.
Badu, who had a child with Andres 3000 in 1997, said that teenage girls should wear knee length skirts to protect them from the "natural" desires of men.
People news in pictures

Show all 18
The Dallas-born singer and actress also argued that men are attracted to children from child-bearing age.
"There was an article ruling that high school girls lower their skirts so male teachers are not distracted. I agreed because..." she began on Twitter.
"I am aware that we live in a sex l-driven society. It is everyone's, male and female's, responsibility to protect young ladies..."
Badu has come under fire for her comments on Twitter, with some users arguing that the singer has defended men's right to be sexually attracted to teenage girls.
"Erykah Badu just went on an entire rant about how men being attracted to young women is ok because "it is his nature," I'm so done," wrote one user.
"If you cannot see that Erykah Badu basically victim blamed girls and normalized male sexuality towards young girls, delete yourself," added another.
Badu did not immediately respond to request for comment.
Join our new commenting forum
Join thought-provoking conversations, follow other Independent readers and see their replies