Essena O'Neill: Instagram and YouTube stars rush to prove their posts aren't fake
O'Neill quit social media after claiming it made her 'miserable'
Heather Saul
Thursday 05 November 2015 11:16 Comments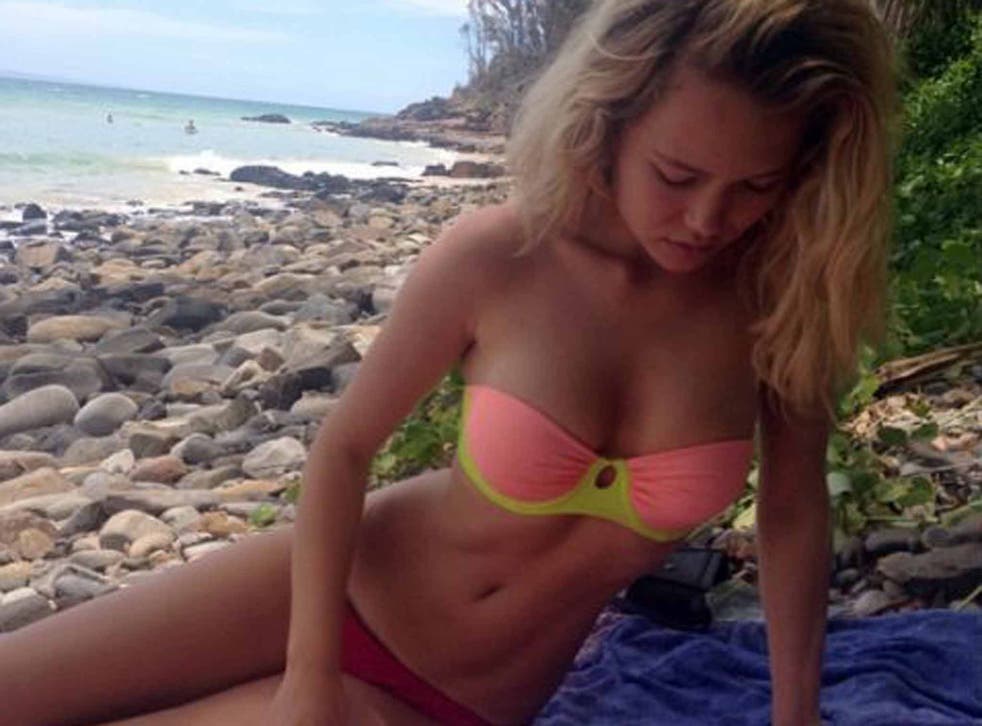 Instagram and YouTube stars are protesting their authenticity after Essena O'Neill exposed the dark side of social media in a video explaining why she was quitting both channels.
O'Neill had over 600,000 followers until she left Instagram and YouTube, claiming popular users such as herself present an edited and ultimately fake version of reality. The 19-year-old model re-captioned dozens of pictures with details of how they were endorsed, paid for or sponsored to demonstrate that social media "is not real life".
O'Neill, who is now posting via Vimeo and on her website, was hit by accusations that her own claims were fake and a `"hoax" by her friends and fellow YouTubers.
Successful social media influencers are now rushing to prove their channels are genuine after O'Neill's video was watched by millions globally.
Gabrielle Epstein, an Instagram model and bio-medicine student with almost 900,000 followers, regularly shares images from sun-kissed, sandy beaches, by the side of swimming pools and while visiting incredible-looking locations. The 21-year-old insists that while social media highlights the most appealing parts of life, it still presents her reality, even if it is only one aspect of it.
She wrote: "Of course Instagram isn't real life. Everyone, myself included, chooses the highlight reel of their life to present on social media – we all know that and it is all our choice to be a part of it. However, that doesn't mean I have ever pretended to be someone that I am not on Instagram.
"Choosing to use social media as a platform to tell people social media is a lie is hypocritical and contradicts the very same notion. Take responsibility for yourself and your own actions - the potential to create the life you wish to live is completely in each of our hands. #chooseyourreality."
Young YouTube vlogging stars

Show all 6
Kurt Coleman, an 18-year-old model who regularly shares pictures under the hashtag #PerfLikeKurt, published a video on his Facebook insisting his posts were always spontaneous and often unpaid.
"I don't want to get paid for stuff that isn't true," he said.
"I know for a fact there is a lot of fakeness on social media platforms but that's their choice to be fake with their audience?"
"I promote products I actually use, and like.. I don't lie to my audience, I wouldn't call my social media fake because I'm always who I am and stay true to what I say to all of you."
Fitness instructor Kayla Itsines has amassed 3.9 million followers with guides on how to tone-up and lose weight. She addressed O'Neill's claims on Instagram with a picture of a beach, writing:
"When I began my Instagram I had three things I would never do - and I still haven't done. I would never promote something I didn't believe in (detox, fads, quick fixes), and I still refuse. I would never sexualise myself or pose provocatively to sell anything. I would never only post information that suits my lifestyle.
Blogger video banned for being an advert
"I post these transformations to show you there are SOOOO many girls out there on so many different journeys. All with one goal, to be happy, healthy and fit!"
Register for free to continue reading
Registration is a free and easy way to support our truly independent journalism
By registering, you will also enjoy limited access to Premium articles, exclusive newsletters, commenting, and virtual events with our leading journalists
Already have an account? sign in
Join our new commenting forum
Join thought-provoking conversations, follow other Independent readers and see their replies