Essena O'Neill: What happened in the months after Instagram star quit social media
Leaving Instagram didn't fix her internet life
Abby Ohlheiser
Thursday 07 January 2016 15:30 Comments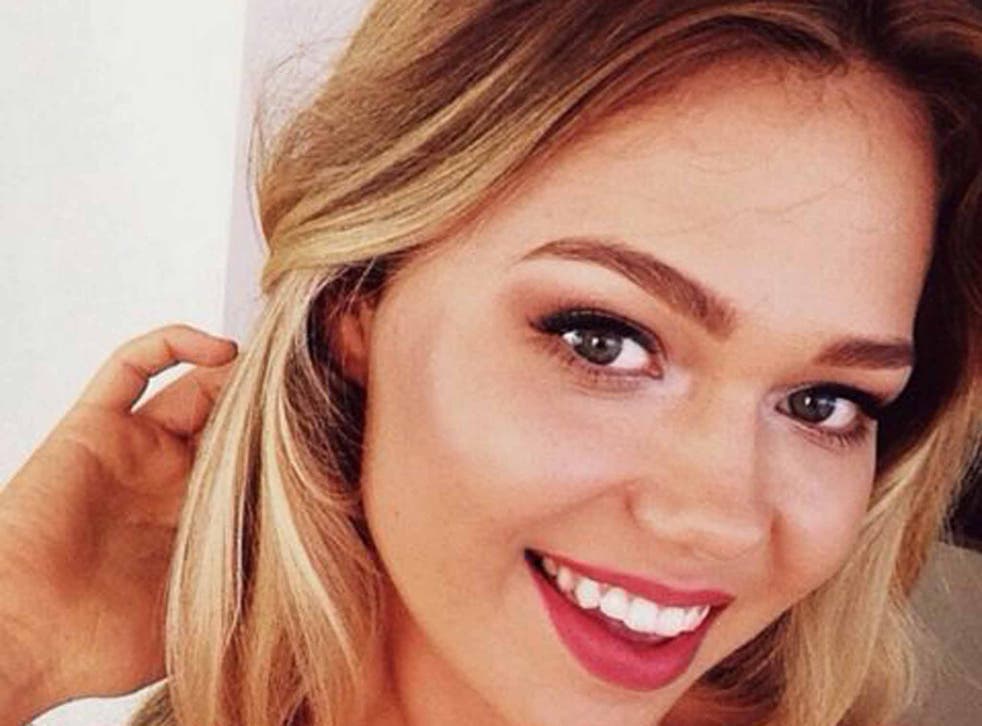 Essena O'Neill, a teenage Instagram star with more than 500,000 followers who decided to shut down her social media career in late October, said that her exit from chasing likes and shares made her feel "free." But life after social media wasn't exactly easy, according to a lengthy newsletter O'Neill sent to her followers this week, a 6,000-word Jeremiad that addresses the backlash from strangers and friends that she received for her decision.
"I guess I became a trending topic," O'Neill wrote. "The girl crying saying she thought her whole life wasn't real – became a laughing stock." O'Neill also says she received death threats in the weeks following her decision to quit social media. She is 19 years old.
O'Neill's bridge-burning departure from social media gained significant attention after she deleted thousands of photos from her Instagram account, re-captioning a select few with commentary poking fun at how contrived some of her more popular photos were. "NOT REAL LIFE," one caption of O'Neil posing on a dock in a long white dress read, "I didn't pay for the dress, took countless photos trying to look hot for Instagram." Her reworking of her Instagram account was accompanied by a tearful video, in which she explained the reason behind her decision.
O'Neill later deleted her Instagram account, according to the Guardian, as her decision to leave the life of a viral media star itself went viral. There are multiple mirror and impersonator accounts of O'Neill's re-captioned photos on the social network.
As we've written here before, O'Neill's decision to quit it all isn't unique for many heavy social media users, even among social media celebrities — those with large followings who in some cases are able to leverage their views into a paid career with ads and sponsorships. But O'Neill attracted a unique amount of attention for her decision to abandon the numbers game of social media content making. What her most recent newsletter makes clear is just how hard her extremely ambitious goal has been to actually achieve.
People news in pictures

Show all 18
Originally, O'Neill planned to direct her fans to a new website called Let's Be Game Changers that seemed to function similarly to a social network, minus one key feature: It was devoid of the ability to "like" or count the views of her content or that of anyone else posting on the Let's be Game Changers Forum. Presumably, this was aimed at breaking the feedback loop that she said was at the heart of her own toxic social media experience.
The site was supposed to be place for "raw" thoughts, she wrote in a post explaining her new project. But that new site has been almost entirely cleared of content itself in recent weeks, and now redirects to O'Neill's personal site, which simply reads:
ESSENA O'NEILL
CURRENTLY WRITING FIRST BOOK
"YOUR PROBLEM IS HOW YOU ARE GOING TO SPEND THIS ONE AND PRECIOUS LIFE YOU HAVE BEEN ISSUED. WHETHER YOU'RE GOING TO SPEND IT TRYING TO LOOK GOOD AND CREATING THE ILLUSION THAT YOU HAVE POWER OVER CIRCUMSTANCES, OR WHETHER YOU ARE GOING TO TASTE IT, ENJOY IT AND FIND OUT THE TRUTH ABOUT WHO YOU ARE." ANNE LAMOTT
She addressed that in her recent newsletter too:
"I took down the site three weeks ago simply because I just couldn't be on the Internet. It felt toxic. It got to the point where I just wanted to write, the satire/memoir that I'm currently working on but more so fiction. Sci-fi novels have been my dream since I was 12.
"Two weeks ago I donated all the funds raised to three different charities that resonated with me the most. I'm scared even sharing this will make me seem attention seeking all over again (I guess you can never win)."
Before simplifying her site, O'Neill had collected donations to fund her new venture, a move that some former fans, friends and media writers criticized as hypocritical. According to her newsletter, O'Neill now plans to get a job at a "local bar" to fund her new venture, which appears to be primarily focused on her planned book.
The lengthy newsletter was posted to Tumblr by one of its recipients, and is readable here. A lot of it may read as extremely dramatic and mystifying to those who haven't been following the fallout over O'Neill's decision, given that the initial media attention to her story was overwhelmingly positive, with just a smattering of mildly dismissive responses.
New York Magazine did a good look recently at the very different way in which her announcement played out among teen social media users, and in particular, her former fellow social media celebrity friends, who seemed to feel personally admonished by O'Neill's pull-back-the-curtain moment. In particular, they took offense at the way in which she describes the weeks leading up to her decision, including a trip to Los Angeles, where she visited several other young social media celebrities. O'Neill's viral video describing her decision to walk away from social media includes anecdotes from her time in LA.
Two of her former friends, Nina and Randa, 20-something twins who live in LA and run a YouTube channel together, said that O'Neill stayed with them just before she quit. They posted a video response to O'Neill, calling the whole thing "a hoax" and saying her epiphany was actually the result of a break-up with one of their friends. Nina and Randa's father even made a 24-minute video about the whole thing, disputing O'Neill's description of her time in Los Angeles.
"I don't regret what I said, sure I could have worded things differently, but I didn't think twice or even edit that viral video," O'Neill said in her newsletter. "To those who took pleasure in creating videos or articles mocking who you think I am or my intentions, you have every right to have your own opinion," she added. "But maybe consider that actively shaming someone online can result in dark things that I know no one would ever want for someone else."
Register for free to continue reading
Registration is a free and easy way to support our truly independent journalism
By registering, you will also enjoy limited access to Premium articles, exclusive newsletters, commenting, and virtual events with our leading journalists
Already have an account? sign in
Join our new commenting forum
Join thought-provoking conversations, follow other Independent readers and see their replies