Sir Chris Woodhead dead: Ex-Ofsted chief dies after suffering from motor neurone disease
Sir Chris resigned in 2000 after a series of clashes with David Blunkett
Matt Dathan
Tuesday 23 June 2015 11:40 Comments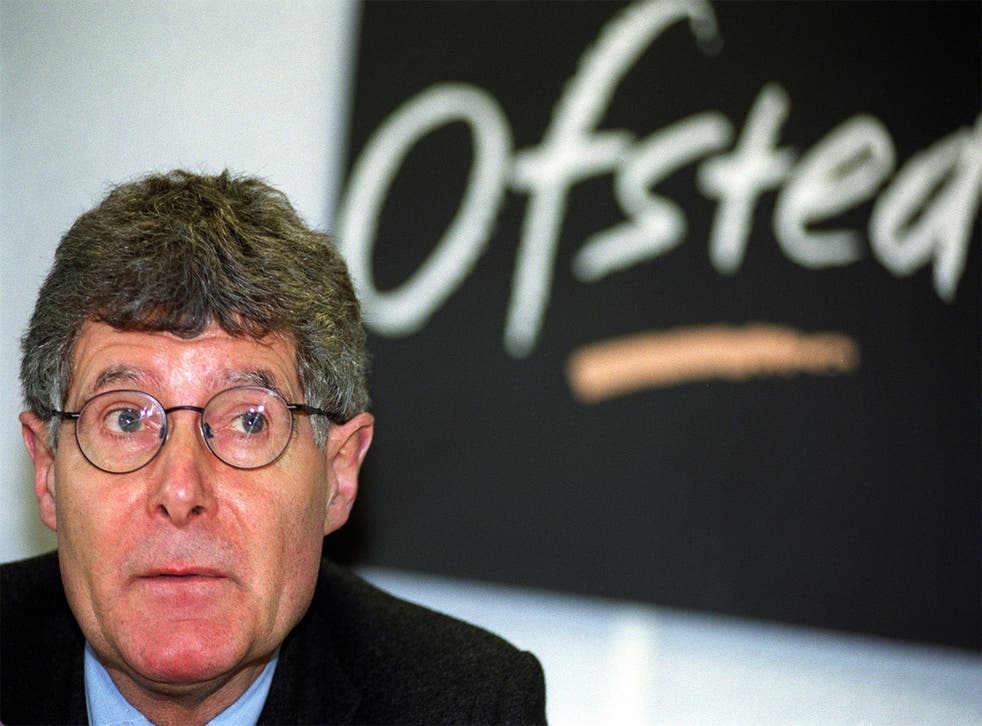 Sir Chris Woodhead, the former inspector of schools who suffered from motor neurone disease, has died aged 68, friends have said.
He was in charge of the schools watchdog from 1994 to 2000, when he resigned after a series of clashes with the then-education secretary David Blunkett.
Sir Chris was a controversial figure and faced some fierce run-ins with the teaching unions over his radical approach to reforming under-performing schools.
He singled out teachers as a particular reason for poor performance in schools; he famously complained there were "15,000 incompetent teachers" and "I am paid to challenge mediocrity, failure and complacency".
Responding to news of his death, David Cameron paid tribute to Sir Chris on Twitter, praising him for starting a "crucial debate on school standards and reform".
In 2006 he was diagnosed with motor neurone disease and lived his last years as a quadraplegic who relied on his wife, Christine, to care and feed him.
Despite the illness he remained passionate as ever about the need to reform and improve the education system.
In an interview with The Independent last year he spoke in favour of Michael Gove's zeal for reform - backing his traditionalist approach to education and what makes for effective schooling - and criticised Mr Cameron's decision to sack him.
He was in the news last November when he warned that schools must become more alert to possible sex abuse of pupils by teachers, after an elite independent school he was linked to hired a convicted paedophile who abused dozens of boys.
Sir Chris said at the time: "You just cannot trust the initial (background) checks. You have got, as a school, to be eternally vigilant without being paranoid and destroying the culture of trust in the school.
"It is a fine line but any school, particularly an international school, that thinks that it can rely on the initial checks, is kidding itself."
Register for free to continue reading
Registration is a free and easy way to support our truly independent journalism
By registering, you will also enjoy limited access to Premium articles, exclusive newsletters, commenting, and virtual events with our leading journalists
Already have an account? sign in
Join our new commenting forum
Join thought-provoking conversations, follow other Independent readers and see their replies