Facebook defends removing 'napalm girl' image after open letter accuses Mark Zuckerberg of 'abusing power'
Editor of Norway's largest newspaper concerned his 'editorial responsibility' was being restricted by Facebook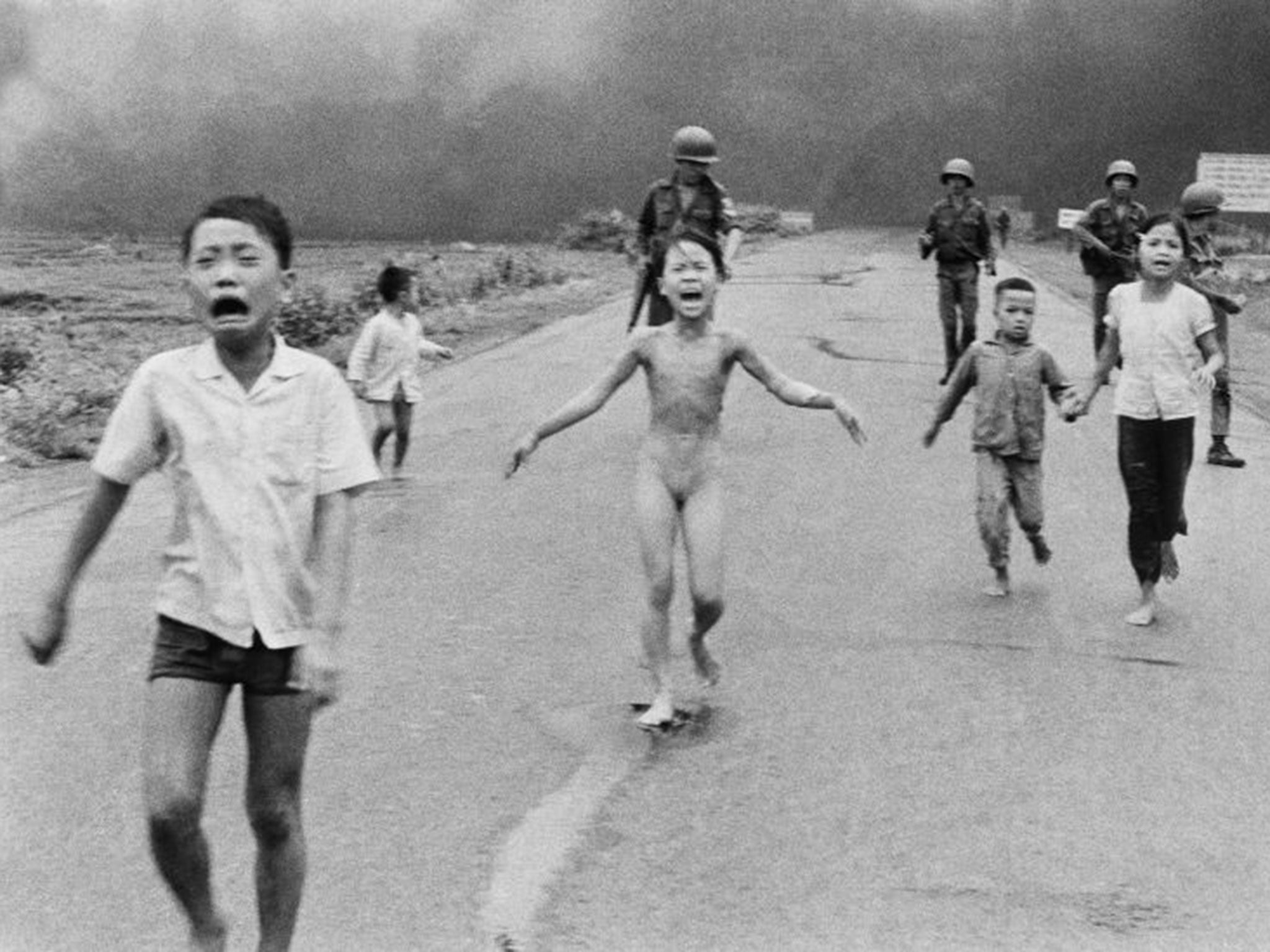 Facebook has defended removing a post containing the iconic image of a child victim of the Vietnam war, saying it is "difficult to create a distinction" between allowing an image of a nude child in that instance and not in others.
On Wednesday, Espen Egil Hansenthe editor of Norway's largest newspaper Aftenposten, wrote a front-page open letter to Mark Zuckerberg after Facebook removed an article containing the Pulitzer-Prize winning image on the grounds of nudity.
In the letter, Mr Hansen accused the founder of "abusing his power" and expressed his concern his editorial responsibility was being "restricted" by the company.
"I am worried that the world's most important medium is limiting freedom instead of trying to extend it and that this occasionally happens in an authoritarian way," he wrote.
In response, a spokesperson for Facebook told the Independent: "While we recognise that this photo is iconic, it's difficult to create a distinction between allowing a photograph of a nude child in one instance and not others.
"We try to find the right balance between enabling people to express themselves while maintaining a safe and respectful experience for our global community. Our solutions won't always be perfect, but we will continue to try to improve our policies and the ways in which we apply them."
Facebook's brand new office in Singapore
Show all 10
Facebook have somewhat of a blanket rule on these types of images which apply to everyone and every news outlet on the social networking site. This is another area Mr Hansen lambasted in his open letter, writing: "First you don't create rules that don't distinguish between child pornography and famous war photographs. Then you practice these rules without allowing space for good judgement."
In the company's letter to Aftenposten, Facebook said: "Any photographs of people displaying fully nude genitalia or buttocks, or fully nude female breasts, will be removed" and warned the newspaper to either remove or pixelate their post. Mr Hansen claims before the paper had a chance to reply, the website deleted the post.
Facebook tends to rely on users to report content they deem offensive to moderators. When the company receives a complaint and has reviewed it, they can remove posts and then notify users of its removal. If users contnue to break their rules, their ability to post content on Facebook can be restricted or they can be banned from the site.
Join our commenting forum
Join thought-provoking conversations, follow other Independent readers and see their replies