Farewell to The Groucho Club's bar: Bad behaviour, legendary walk-ins, and U2
The scene of some pretty eye-popping behaviour over the years is being chopped up and sold for charity. It can't dish the dirt, but John Walsh can...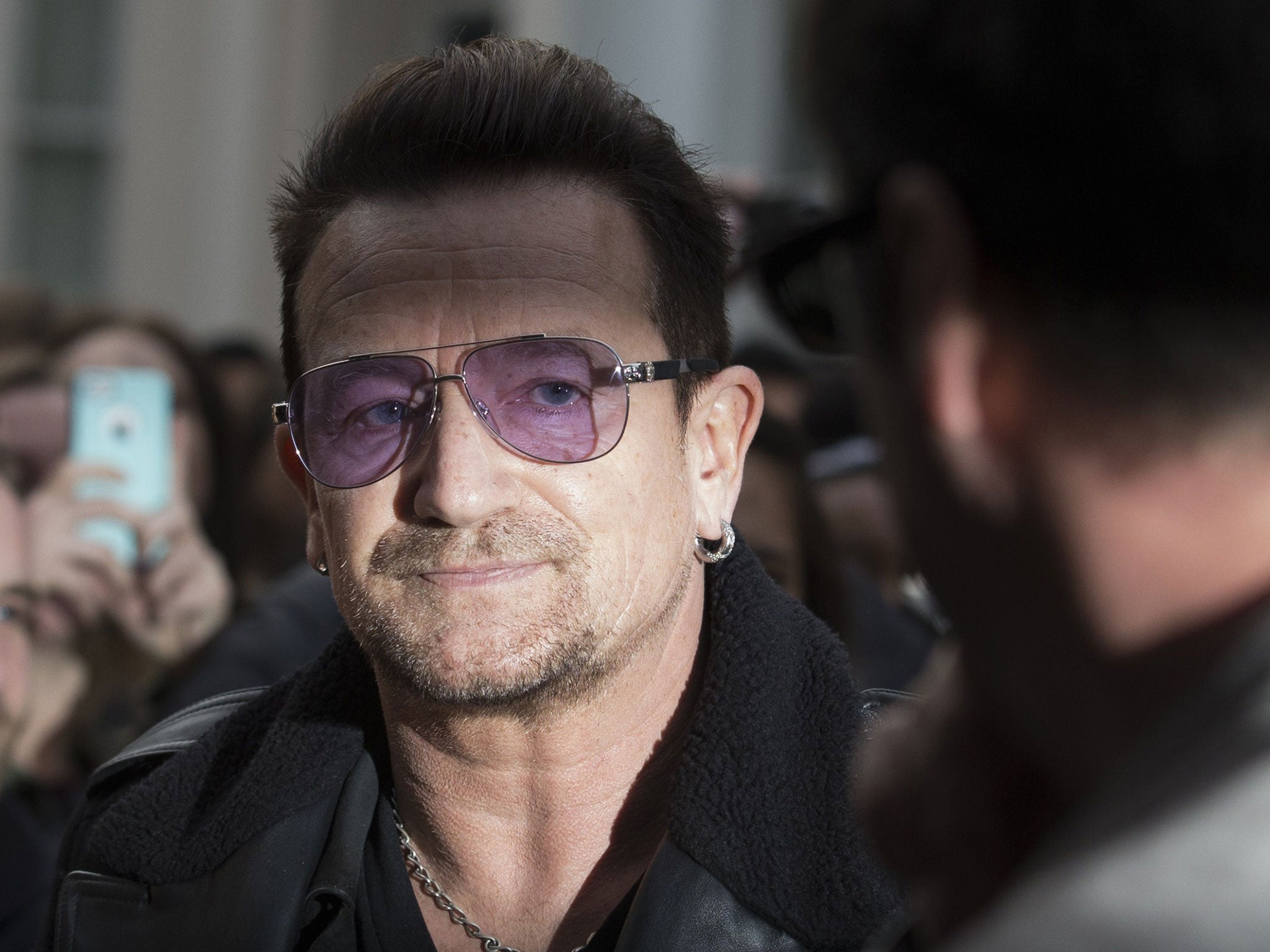 That temple of well-heeled bohemianism and media gossip, the Groucho Club, is currently closed for refurbishment – and when it's fully re-opened in mid-February, something important will be missing. The old bar will have gone, to be replaced by some modernist monstrosity. To acknowledge its importance in the history of metropolitan culture, bits of it are being auctioned off to members, all proceeds going to charity.
The Groucho Bar! For 30 years it was the scene of several thousand trysts, the launch pad of a million art projects ("...and we'll get Mark Ronson to do the music, yeah?"), the runway of a billion public appearances by visiting divas and the oasis where a trillion gallons of house sauvignon were drunk in the early hours.
It was founded by a group of publishers and agents but all shades of celebrity have come a-calling. Wayne Sleep brought Princess Diana to lunch here (and was irritated by being called "little sausage" by Oliver Reed. David Gower and Gary Lineker once walked in together, when they were respectively captains of England cricket and English football. Courtney Love propositioned Janet Street-Porter at the bar after a long arty dinner . (Janet, unimpressed, introduced her to Alex James of Blur.)
Amidst a gaggle of artists, Damien Hirst was the king of late-night revels. In 1995, after being awarded the Turner Prize, he put his winner's cheque for £20,000 behind the bar, telling staff, "Let me know when it runs out," and took his friends inside for an all-night carouse. It's said he would entertain associates with a party trick that involved lodging a 50p piece under his foreskin, but I (thank God) never witnessed it. Eventually he was barred for over-exposure.
Stories of bad behaviour abounded. Was it true that Roland Rivron once pinched a waiter's mountain bike and rode it down the main staircase, crashed into a stool, flew over the handlebars and suffered a third-degree carpet burn? That the late Sebastian Horsley was thrown out for urinating, while standing at the bar, into the pocket of a critic who'd annoyed him? I was there when a leading US novelist woke from a drunken slumber, upended a little condiment tray of black pepper onto the table and snorted a line of it up his nose. A lady journalist friend proudly boasts of being approached by a chap in America whom she didn't recognise. "You must remember me," he insisted. "When we met before, you gave me a blow job in the ladies' loo of the Groucho." "I'm sorry," she replied. "That doesn't really narrow it down."
Though it's a private club, whose members are all deemed equal, an unspoken hierarchy of importance could be detected. I once watched a very insistent Irishman come up to Melvyn Bragg, where he sat at a table with a gang who'd just arrived from a book-prize dinner.
"They're in the brasserie. Just come and say hi, Melvyn," the man kept saying. "It would mean a lot to them."
"Look," said Melvyn, "I've just come in. I've just sat down. We're ordering drinks. If they want to say hello, they can come to me, can't they?"
"It doesn't work like that, Melvyn," the man said. "They want you to come to them. It'll only take a minute, honest. Please?"
"No. They can come over here."
"Please, Melvyn. It would mean so much..."
Eventually, Bragg rose and followed the man into the brasserie to say hello. Intrigued, I followed to see who "they" were. At the corner table sat Bono and the rest of U2 – too cool to shuffle over, like supplicants, to meet the great broadcaster.
Bono presided over one of the legendary walk-ins, a quasi-divine appearance at Christmas that had seasoned clubbers rubbing their eyes as if Mary, Joseph and Baby Jesus had turned up. It was Bill Clinton. Bono and Mariella Frostrup brought him to the club after they'd all appeared together at a literary bash. Clinton was relaxed and chatty, while his security men muttered into their security mikes about his dubious-looking neighbours, and Bono bashed out "Happy Christmas, Mr President" on the club joanna.
The piano has been the occasion of much jollity over the years, thanks to Rod Melvin, the club's resident pianist. A modern-day Hoagy Carmichael, he does requests, his fingers tickling arpeggios of E major or F minor while he leans encouragingly towards the would-be singer. I brought Florence Welch (a friend of my daughter Sophie) to the club when she was 17; she sang "Me and Bobby McGee" while Rod played along. "You've really got something," he assured her. "I'd keep it up if I were you." Geoffrey Rush the actor once regaled members with Sinatra songs at the piano. His performance was a main topic when he appeared on The Jonathan Ross Show next evening. My ex-editor and friend Simon Kelner regularly led singsongs to which he invariably contributed a lonesome "Wichita Lineman".
All kinds of talent tended to accrete around Melvin's piano after midnight. Once I found myself singing, inexpertly, with two of the Dublin-babe backing singers from The Commitments (but not, sadly, Angeline Ball).
A clever early design statement was to have mirrors behind the bar and on the facing wall, so that members never had to point while saying: "You won't believe who just walked in." Groucho members never suggest, even for a second, that they're impressed by celebrity.
One Saturday evening I dropped in, post-theatre, with my friend Dolores. The bar was only half-full. So when Matt LeBlanc strolled in and stood at the corner looking around him, they all strenuously ignored him, while checking him out, sideways-on, via the mirrors. He looked puzzled and far from pleased. "Who's that fella?" asked Dolores. "He's awful handsome." (Dolores lives in Connemara, without a TV.) I told her she must be the only person in London who didn't know Joey-from-Friends. I went to the Gents and when I returned, she was at the bar, practically sitting in his lap and offering to buy him a drink because she was such a fan of the show. Some people, eh? Not a clue about club rules, at the best bar in the world.
Join our commenting forum
Join thought-provoking conversations, follow other Independent readers and see their replies