Florrie Dugger: The downside of growing up with Bugsy Malone
As a new production of Alan Parker's musical opens in London, the reluctant child star of the smash-hit film on why she walked away from show business shortly after the cameras stopped rolling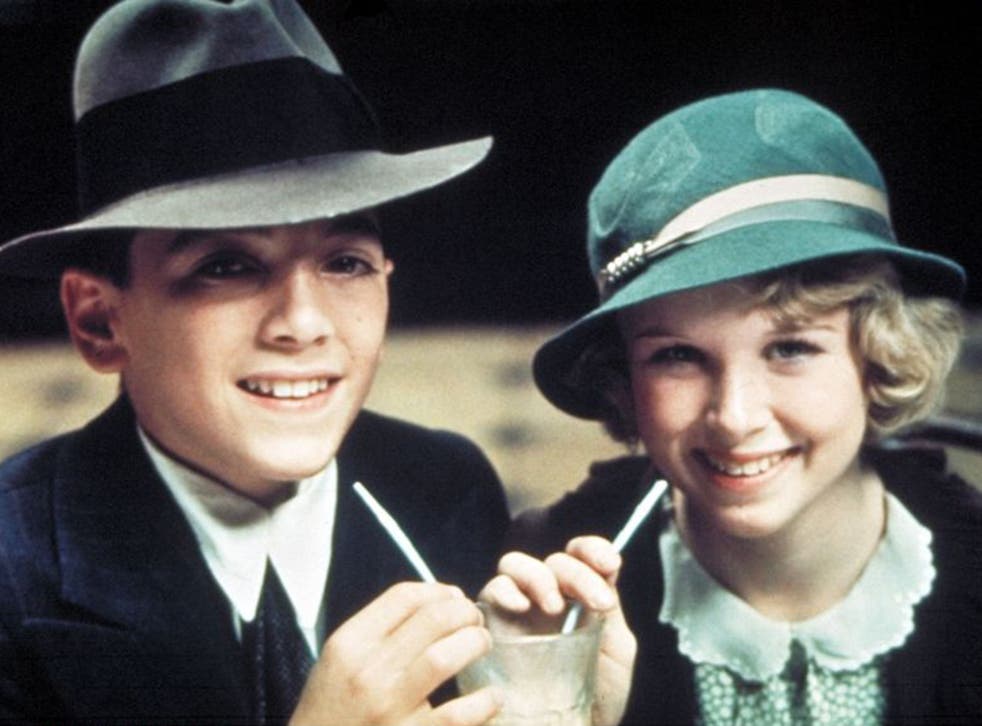 "We could have been anything that we wanted to be," sang the young cast of the 1976 movie Bugsy Malone. For some, it was a prophecy of sorts. Jodie Foster, who played gangster's moll Tallulah, went on to become one of Hollywood's most acclaimed actresses; several other cast members including Scott Baio, Dexter Fletcher and Bonnie Langford also achieved their share of fame.
Yet one of the movie's stars took a very different path. Florence "Florrie" Dugger, the 13-year-old who played Blousey Brown, an aspiring singer who steals Bugsy's heart, walked away from show business shortly after the cameras stopped rolling. "I was quite shy and was a tomboy," she said. Now 52 and known by her married name, Florence Garland, she "didn't mind running around and acting but they kept wanting to dress me up all girly for the publicity material".
Almost 40 years since the release of Alan Parker's film, its allure remains strong. The fresh-faced gangsters and their custard pie-spewing guns were unleashed again last night, when a new stage production opened at the revamped Lyric Hammersmith in London.
Theatre highlights of 2015

Show all 7
Ms Garland, remains hugely fond of the film, keeps a Bugsy Malone publicity poster on the wall of her Florida home, still "breaks out a copy of the film every now and then", and remembers Parker as a "great director who got on with everyone". Foster, who had recently finished work on Martin Scorsese's Taxi Driver, was clearly "going places" and she made good friends with some of the other children.
Ms Garland was discovered by the Bugsy Malone casting team when it visited RAF Chicksands, the air force base in Bedfordshire where her American father was stationed. Despite no previous acting experience, she was one of 200 children selected out of 10,000 hopefuls. The girl who was originally chosen to play Blousey had a growth spurt, and when she was paired with Baio, she dwarfed her leading man. The producers scrambled to find a replacement and Ms Garland, who had memorised the entire script, was offered the part. "I thought: 'Why not?' I knew all the words; it wasn't a big deal to me."
But the demands of premieres and publicity duties turned her off a film career. "I enjoyed the acting, and the camaraderie and the joy of memorising roles. But I didn't want to do it professionally."
At 18, Ms Garland enlisted and became a medical administrator, serving in air force bases in the UK, South Korea and the United States. She left the military in 2001 and has worked for an ophthalmology practice ever since.
Does she ever regret the decision to leave the bright lights behind?
"I'm very happy I didn't go into acting," she said. "I love what I do and what I've done with my life."
Where are they now?
Jodie Foster
Foster began acting in commercials at the age of three. She went on to win Oscars for The Accused and The Silence of the Lambs.
Scott Baio
Bugsy Malone was his first major role; he appeared in Happy Days for seven years and had a starring role in the sitcom Charles in Charge.
Dexter Fletcher
The English actor went on to star in Press Gang and Lock, Stock and Two Smoking Barrels. Now a noted director for Sunshine over Leith.
Bonnie Langford
The English actress made a name for herself as Violet Elizabeth Bott in Just William and as a companion to two Time Lords in Doctor Who.
John Cassisi
Alan Parker found Cassisi by going into a Brooklyn school and asking for the naughtiest kid in the class. Now runs a construction company.
Register for free to continue reading
Registration is a free and easy way to support our truly independent journalism
By registering, you will also enjoy limited access to Premium articles, exclusive newsletters, commenting, and virtual events with our leading journalists
Already have an account? sign in
Register for free to continue reading
Registration is a free and easy way to support our truly independent journalism
By registering, you will also enjoy limited access to Premium articles, exclusive newsletters, commenting, and virtual events with our leading journalists
Already have an account? sign in
Join our new commenting forum
Join thought-provoking conversations, follow other Independent readers and see their replies